Hey guy's I've started the next build on my truck and I'm going to try and document as much as I can this time.
The truck is my daily driver and is a 05 Ram quad cab short bed 4x4 with the hemi engine. I really love the truck, its got tons of power and will tow everything that I need to tow with it. I tow my car to ohio every August with it and drive it about everyday unless its in the summer and I drive my car or bike.

Current / Old Setup
1 RD heavyweight v2 18" in 5.5 cubic ft box that takes up 2/3rds of the backseat leaving room for 1 passenger.
1 AQ3500
DC Power 270XP alt
Optima red top up front, C&D 134ah batt in the rear.
Eclipse CD8445 HU
2 runs of Shok 1/0 CCA throughout
Rockford Fosgate Punch P400-4 mid/highs amp
Pioneer 6.5" components in front doors
Kenwood 6.5" components in rear doors
The New Setup
2 RD Audio Heavyweight V2 18's, dual 2 ohm each.
1 RD Audio D9 Amp
5 Deka 9a31 group 31 Batts. (1 up front, 4 in the bed).
60' KnuKonceptz Blue Kolossus Fleks 1/0 for Power wires.
60' KnuKonceptz Black Kolossus Fleks 1/0 for Ground Wires.
Eclipse CD7200mkII Head Unit
DC Power 270XP Alternator
Rockford Fosgate Punch P400-4 midrange amp
Pioneer 6.5" components and tweets in front doors
Kenwood 6.5" components and tweets in rear doors
Infinity Reference series 3.5's in the dash.
Stinger LED Voltmeter
KnuKonceptz Krystal series RCA's for sub amp
Rockford Fosgate "dual twist" series RCA's for midrange amp, 2 sets.
The entire setup will be built, fabricated and 100% installed by myself.
My goal and initial thoughts about the design and setup of the new system is this. I want to regain the use of the 2 person bench seat in my truck, but also have my system be much louder than it currently is.
At times I use the bed of my truck for its intended purpose but 90% of the time I wish I'd have bought a Jeep instead, so I've decided to go through with a blowthough build. Although it would be nice to build a 4th order or 6th order bandpass enclosure for the 18's, I've decided to just build a simple sub forward, port forward ported enclosure for it. Reason being is 4th and 6th order setups usually end up taking up the entire bed of the truck any my goal is build a bit smaller ported box and leave about 30% of the bed empty so it allows me to haul smaller things when needed. I can always use one of my trailers if I need to haul larger items, but it will still be nice to retain some use of the bed and I think I'll be able to do that.
About 2 weeks or so ago I was browsing craigslist and came across a fiberglass tonneau cover that was for my truck, and was already painted the same color as my truck. Best of all, it was in great condition with just some minor paint scuffs, and even better it was a 10 minute drive to pick it up and I only paid $200 for it. Its very nice and when down, it encloses the tailgate to kind of "lock" it shut. The tonneau locks as well and has hydraulic shocks to lift it. Gotta love craigslist! Picking this up for this price really gave me the first hope of building the blowthrough setup.
Whats really nice is this tonneau cover gives me about an extra 1.5" of height, and when I remove the current plastic bed liner, I should gain another 3/4" of vertical room. I still have to remove the bed liner to verify and get some final measurements, but I should and hope to have enough vertical room to place both the 18's straight up and down. If not, I'll have to angle the subs for clearance, or get a set of 15's if I want them to stand straight up. I'll know for sure on that in a few days or so.
Tomorrow (or today actually), I'm picking up the 2nd HW 18 from my buddy. The d9 should be here in about a week, and I'm waiting on the final 3 deka batt's to be shipped, those should be here in about a week as well. I'll be ordering a slider to slider accordion seal shortly.
As of right now the old setup is out, the rear seats are out, the new head unit is installed, the front deka battery is installed, and I've began some under the hood wiring. Most of the under-hood and engine ground wires are done.
Here's the pics pics that I snapped tonight after installing the Eclipse 7200mkII and the front Deka batt. I'll be sure to take plenty of more pics of the setup and the truck itself.
Here's tonight's pics
Installing the Eclipse 7200mkII Head unit. Copper chassis, 8v preouts, deadhead, usb, etc. So far I love this headunit. I'm most fond of the built in X-over and PEQ settings.
Head unit installed, also notice the aux input coming through the center cubby, and the Stinger voltmeter to the right on the dash.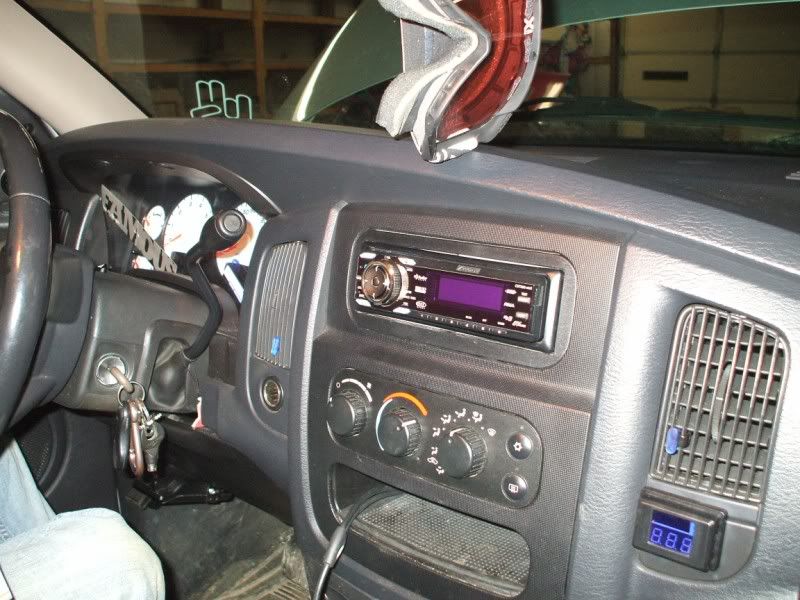 Front (underhood) Deka 9a31 installed, and ground wires installed. Don't mind the positive side, its not finished yet. I was contemplating on having some CNC'd 1/0 input blocks made for the front battery but I really like the sure tight worry-free connections from the bolted down ring terminals so I'm on the fence about it.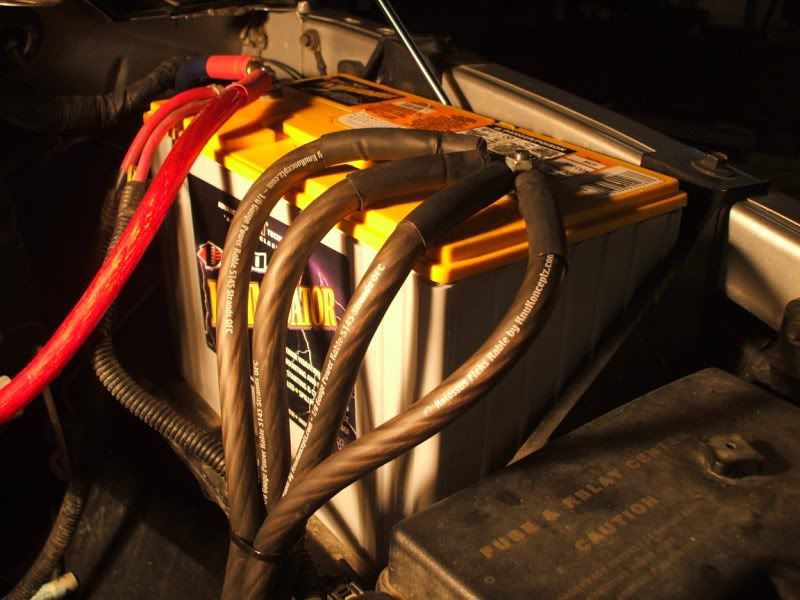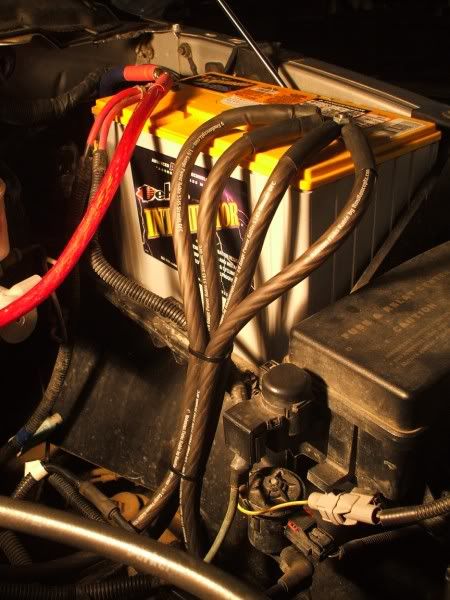 All of my connections are fully soldered, and are sealed in black or red heat shrink tubing. Black for grounds, red for positive wires naturally haha. Here's a few pics showing my soldering and heat shrink connections. Not too bad for only my 3rd time soldering terminals. I'll never, EVER go back to crimping on a ring terminal again.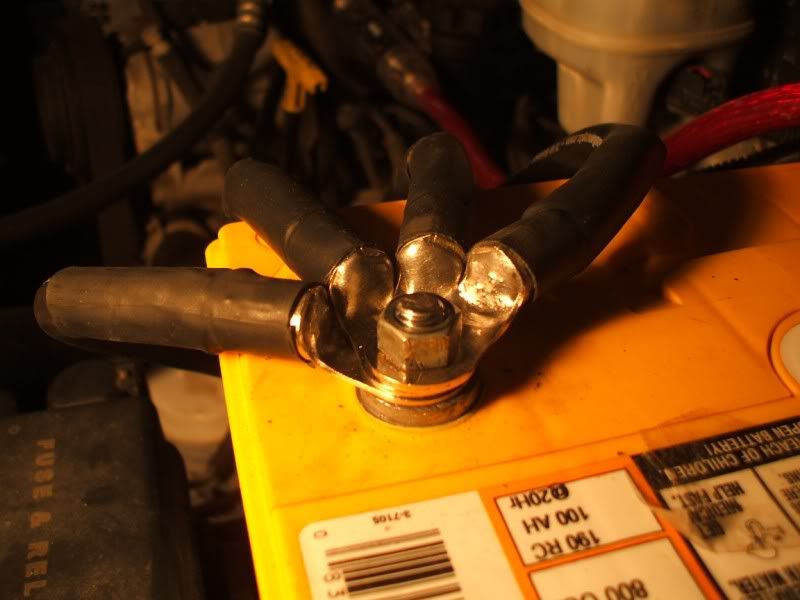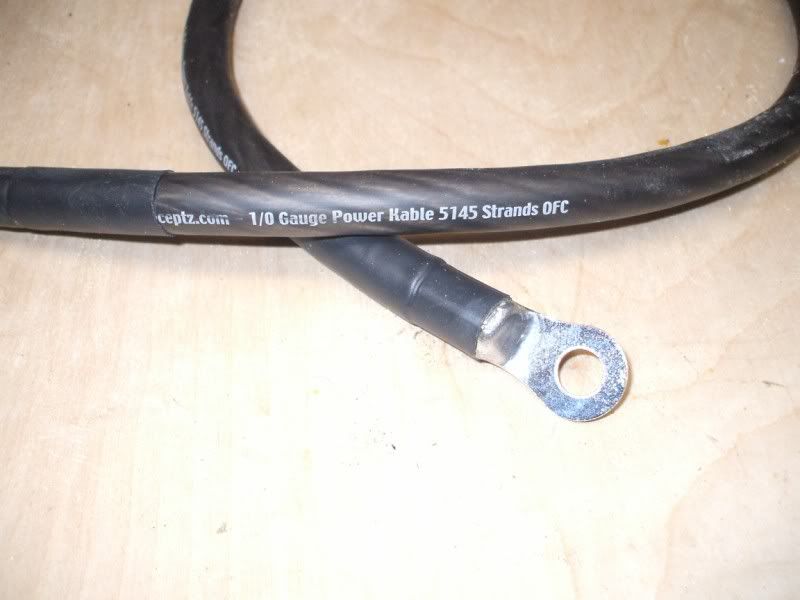 AQ3500 Air Guitar FTMFW, a little haha pic after I removed the amp and prepared to pack it up to ship to the new owner.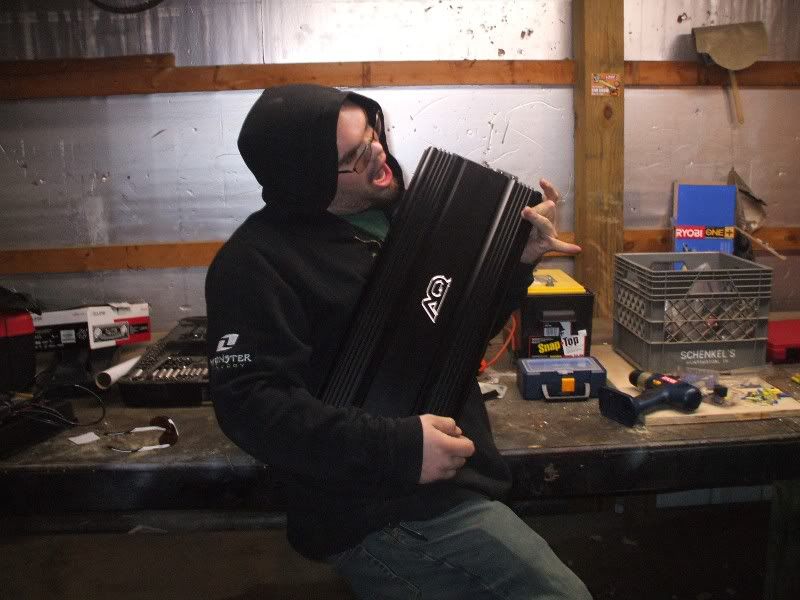 And finally here are 2 pics of the truck when I first bought it over 1.5 years ago. Obviously the truck still looks generally the same however these pics are old and I'll try and get newer pics asap!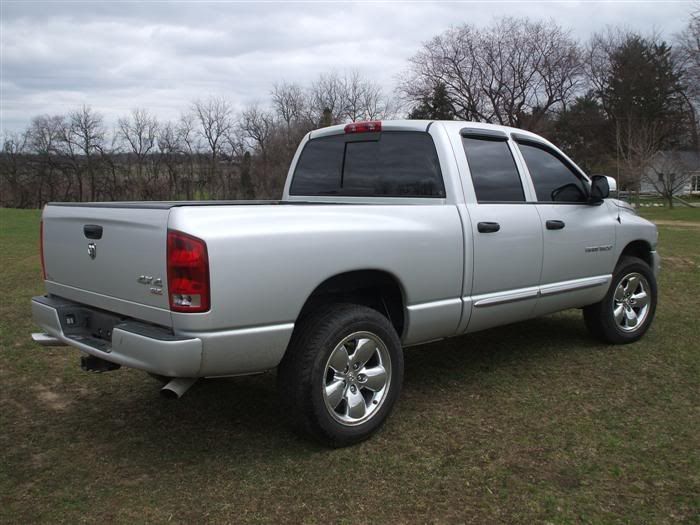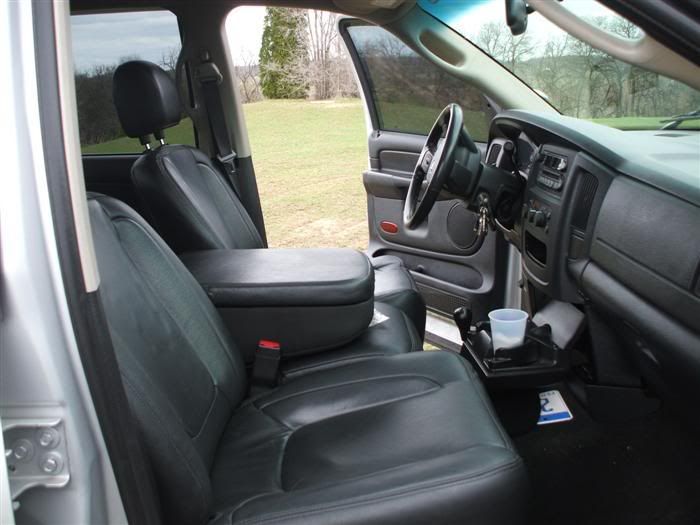 Thank you for looking and let me know what you think. Any help, tips and comments are greatly appreciated!
I should be able to post more pics tonight! Thanks again!