Ok so im not officially starting this till I Sell my SSDs but i have most everything Allready so here goes.
Amps:
4 - soundstream pca-2000
1- Rockford t3002
Highs:
8-Rockford 3-ways
Batt:
yellowtop underhood
2 deka intimidators in trunk
Subs:
2-
maybe lanzar opti1233d then recone to 18s when im ready for a wall.
Want/need:
200amp alt
1/0
New 2-way highs setup and amps
new rca cables
So that sounds like everything. Here are some pics of how it sits. I haven't taken any new equipment pics.
I want too reface this box and hopefully be able to reuse it as i DO NOT want to make a new box in trunk.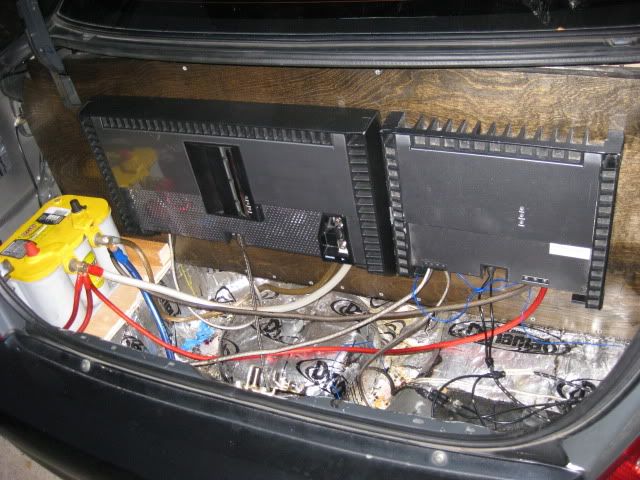 rear shot hopefully with this build ill clean it up a little better. considering the back will be nothing but batts and amps it wont leave to much room to look "unfinished"
Money shot