Equipment:
3 Single 4 T3 TS 10s
Audiopipe 3k @ 1.33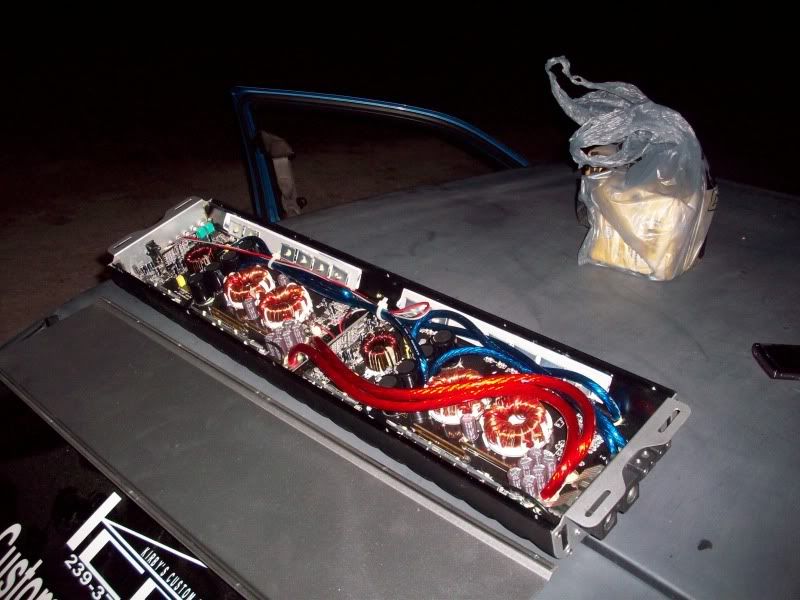 2 or 3 8" aeros
150A alt, blue top, C&D 370
Today I Sealed off the trunk from the cabin and made a new rear deck to mount the 8" aeros. I might put a 45 on the edge that meets the glass to get it to go in farther but after some material is on the board I think it will fill the gap fine. IT is not totally sealed off yet as this is just a test to see if i like it.
It looks like there is a huge gap but it is tight against the glass.
Tomorrow I will build some single woofer test boxes for the back seat including:
1.25 ft @ 35hz regular ported with 16.25 inches port area (13 inches per cube) Just for a reference point
.75-.5 variable size sealed + 2ft @ variable tuning 6" aero 50-70hz 4th order
1.25 @ 35 + 2 ft @ variable tuning 6" aero 50-70hz 6th order I dont really want to build a final box this big but if its better I will.
Each test box is a 1/3 model of what I can fit in the trunk easily
Final 4th would be with 2 ports, 6th order would be with 3 ports