well i have never done a build log but i guess i will start with the equipment
HU = Pioneer 4000UB w 100g HD via USB
Front Door = RF T1462's (soon i will glass sum 6" Seleniums and SS Bullet Tweets to the door panel)
Rear Deck = RF T1693's
Front Stage Amp = OS RF 301x (will power comps with another 301x)
Sub stage = 3x SA-10's in 3cu.ft NET and after displacement w 6" AERO @ 30HZ
Sub Amp = SS XXX-4000d @ 1.34ohm
DC POWER 260SP, BIG 3 , XS Power VCM, YT under hood and SPV70 in trunk
Were gonna start off with pics of the box build for my 3x SA-10s......the reason for this rebuild is that the wife HATED my 18" BTL takin up all that space in the back. which im glad cause these tens BANG!!
here is a pic of the nice Birch ply i picked up @ Lowes
Got all the walls up and ready for sum resin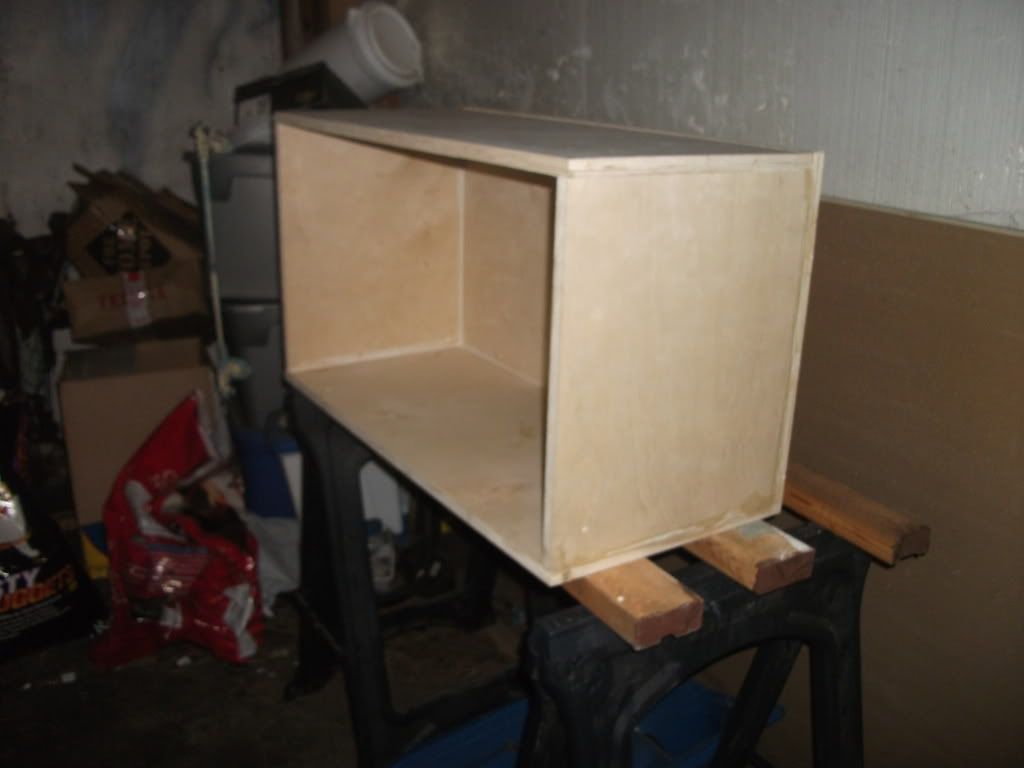 1 whole jug of resin later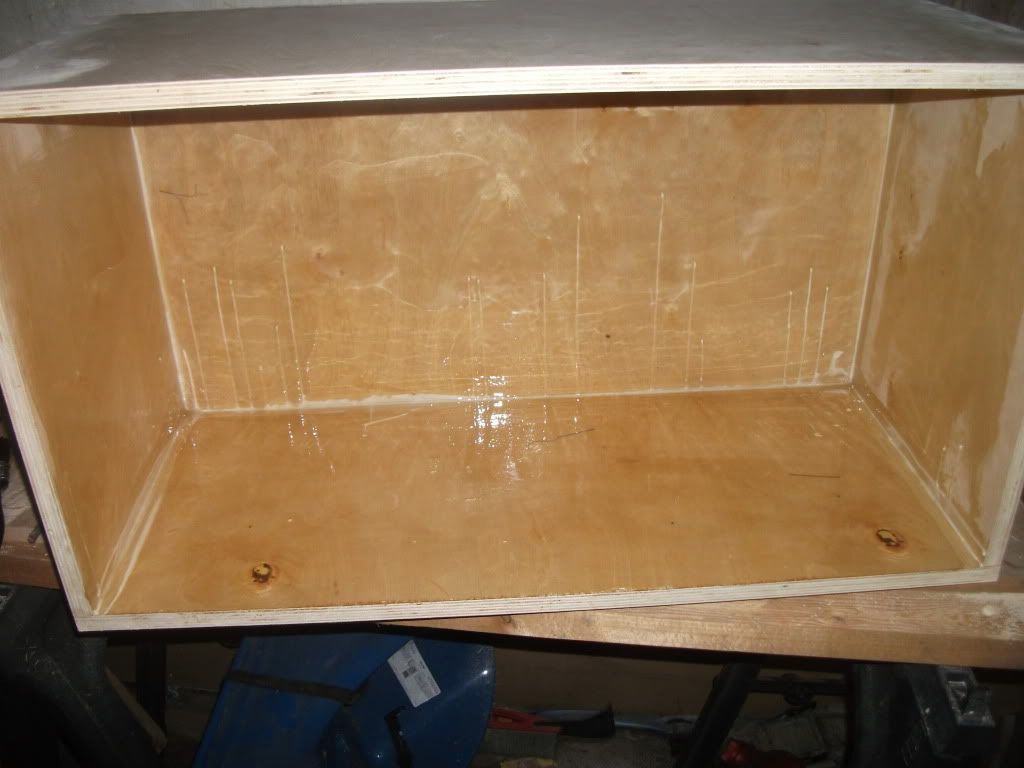 Got the sub holes plotted out
And the aero Port cut out and installed, I Love sum Aero VERY easy to install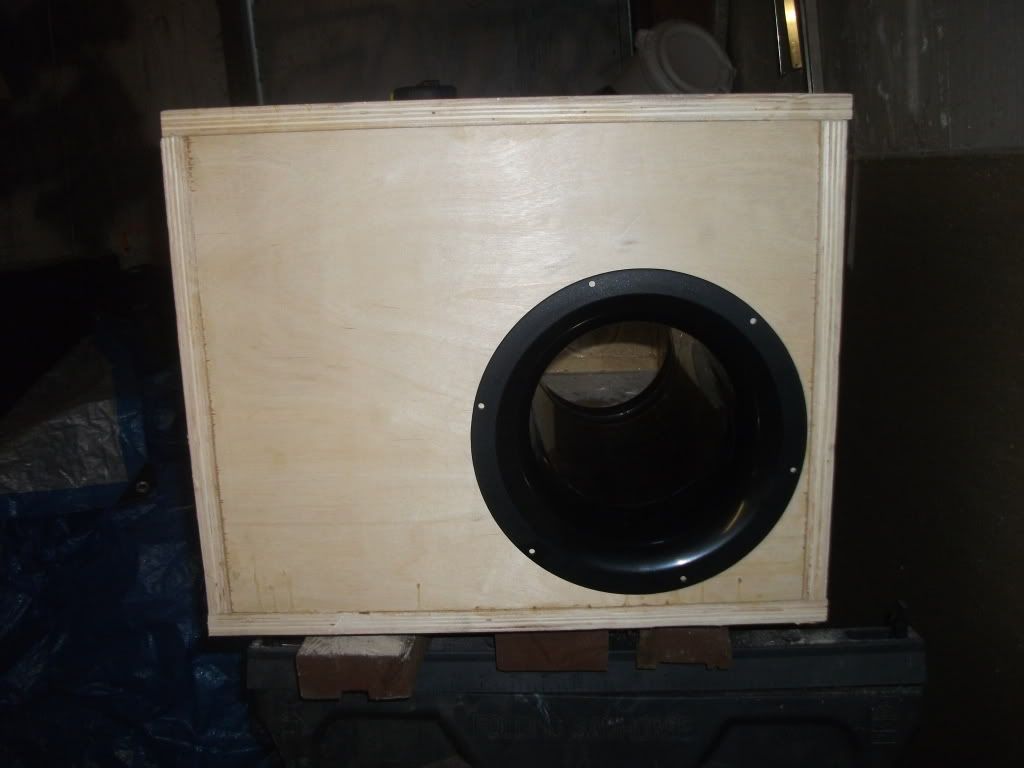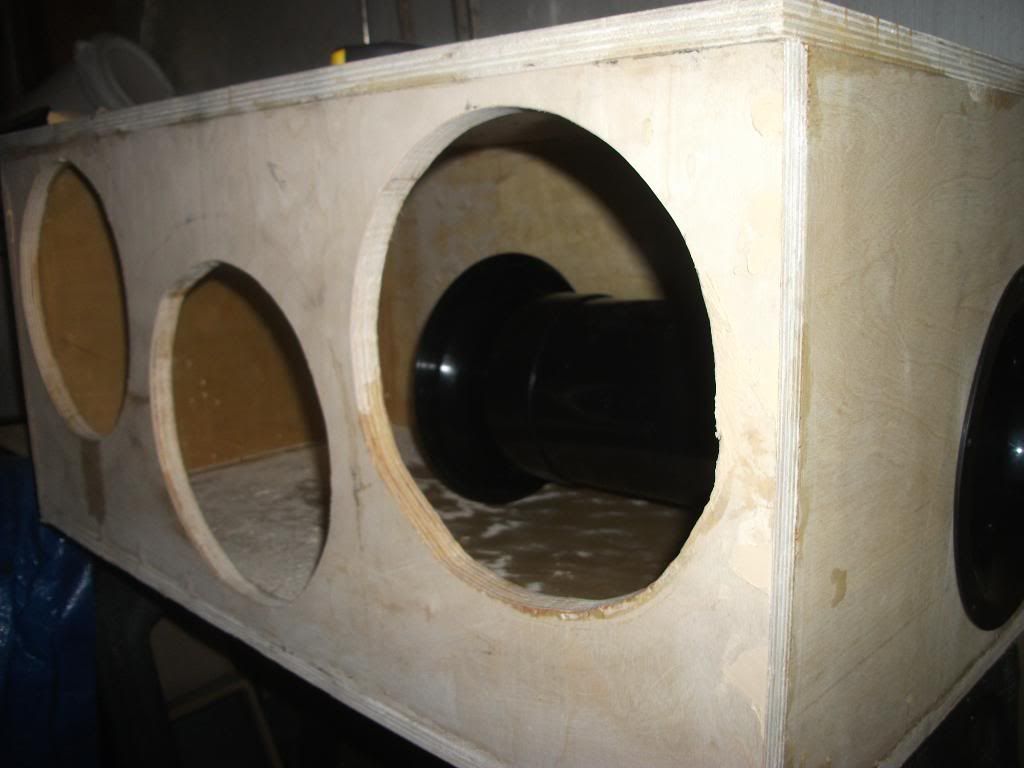 Screws all Filled
Thats about it for now i didnt take pics of the Bolts i put in the back for terminals i figured everyone has seem them.....i did do a set of Stainless steel Bolts for each VC so i can change loads easier....i also used 2 runs of 1/2" all thread to brace the front baffle will get pics of finished product later
The Box is currently in the trunk for its test fit....immma take it back out here soon to decide how im gonna finish the outside.....any ideas?!?!.....
Here is pics of the new SA decals on the back of the grand DAMN!!and pics of the test fit of the box....and the modified amp rack....gonna mount my RF 301x on top of the battery after i make a trim piece to cover the battery.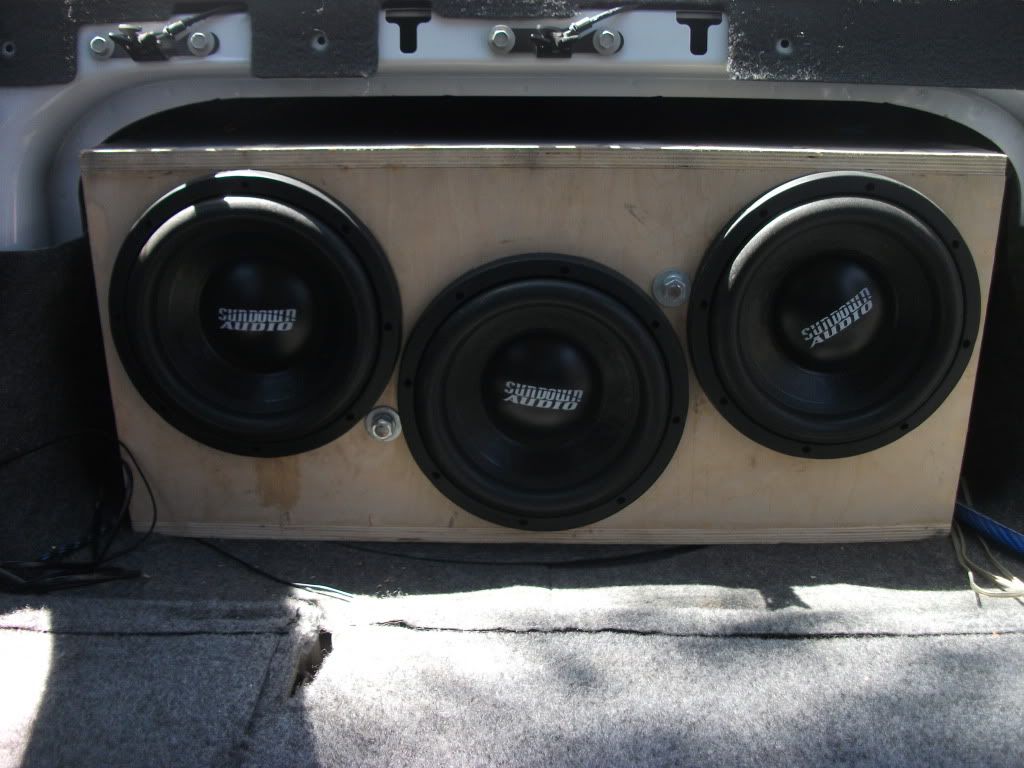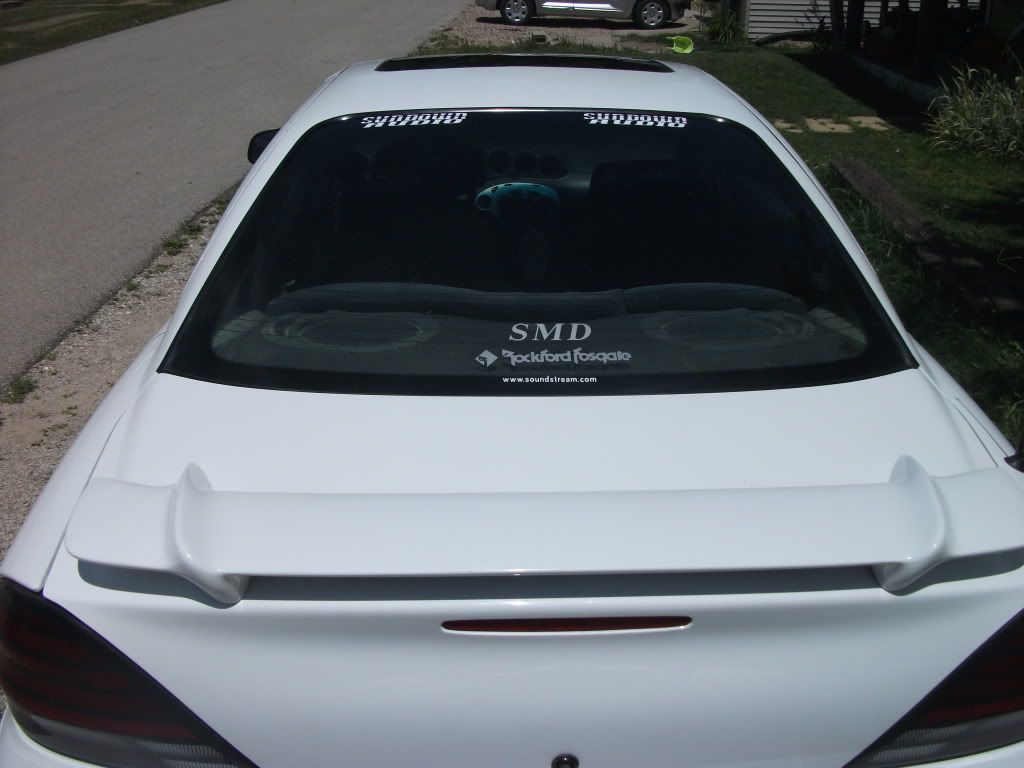 I know its messy but this is all still "in-Progress" it will be much cleaner when im finished with the trim pieces and racks.
__________________
98 Taurus
: CRESCENDO : AT : SKAR : MEMPHIS :
Skar zvx-15 d1
3cubes net @ 30hz
NENDO 3KWP @ .5 ohm
To view links or images in signatures your post count must be 0 or greater. You currently have 0 posts.

TEAM FUK YO COUCH