This is my first time posting about my setup on this forum. A few details: Big 3 done, Purple Haze deep cycle. AQ1200d, 1 HDC312 copper, a Profile Baja amp for the speakers, all controlled by a Pioneer AVH-3100dvd. Im relatively new to this level of car audio and Ive come a long way from my 1 12 inch Kicker Comp.
I was wanting to get more out of my sub without dong more electrical upgrades so i looked at building a new box, and lining the trunk. I used peel and seal...i know some people disagree with it, but it works and it was better than what I had before...nothing. I built the floor in a way that allows me access to the spare tire. I spent the past 2 days doing this and I am quiet happy with the outcome. Thoughts and feedback is greatly welcome!
i dont know why i chose key lime green for the port...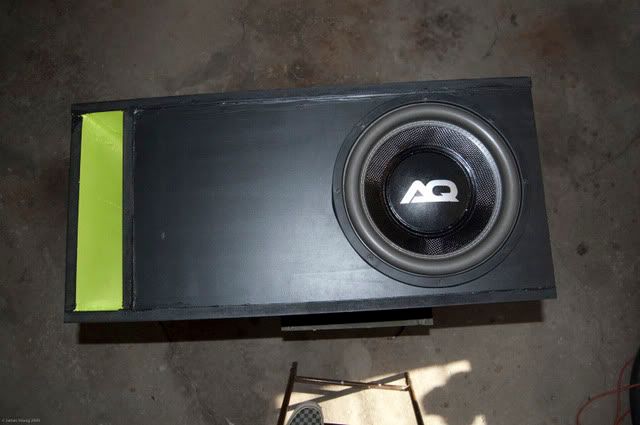 I did most of the work alone and i didnt stop much to take pictures so heres the finished product
bye bye old water damaged, foam covered box!