Well, since Fraze(CNC) disappeared with my door panels, 6.5, tweeter, and crossover. Decided to get started myself.
Started off slacking on the pics (was anxious and in a hurry lol)
I was outta town with work, and showed my dad what I wanted done before I left. He started with this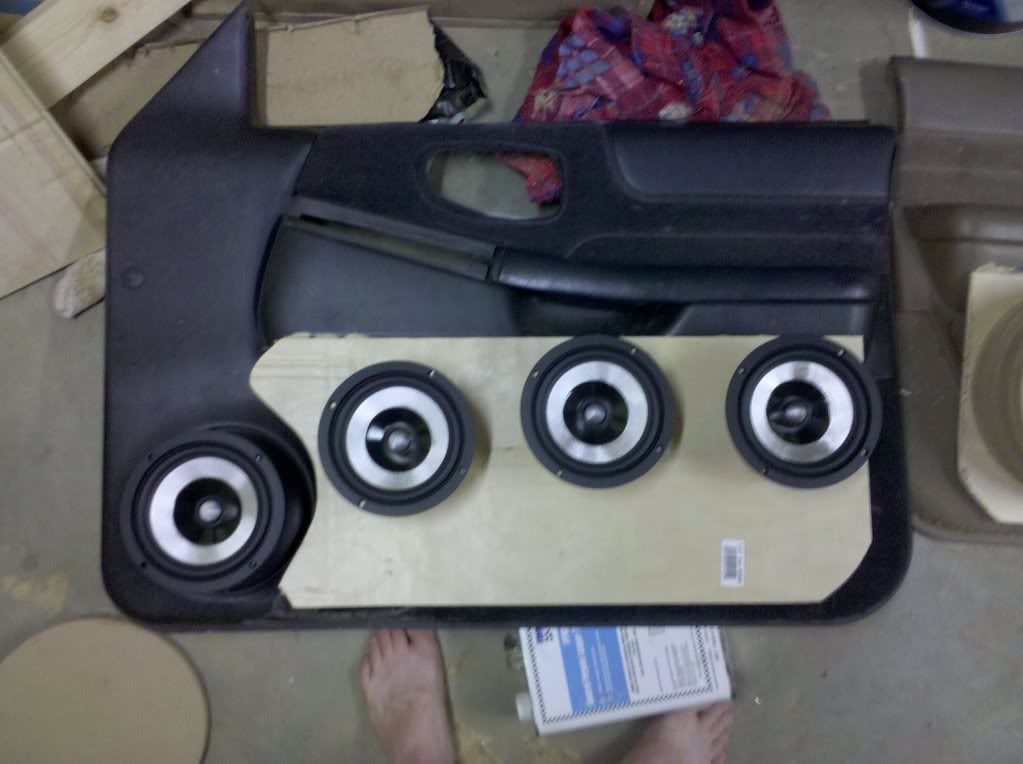 Good thing I made it home before he did any fiberglassing. Now looks like this.
Not much had to be cut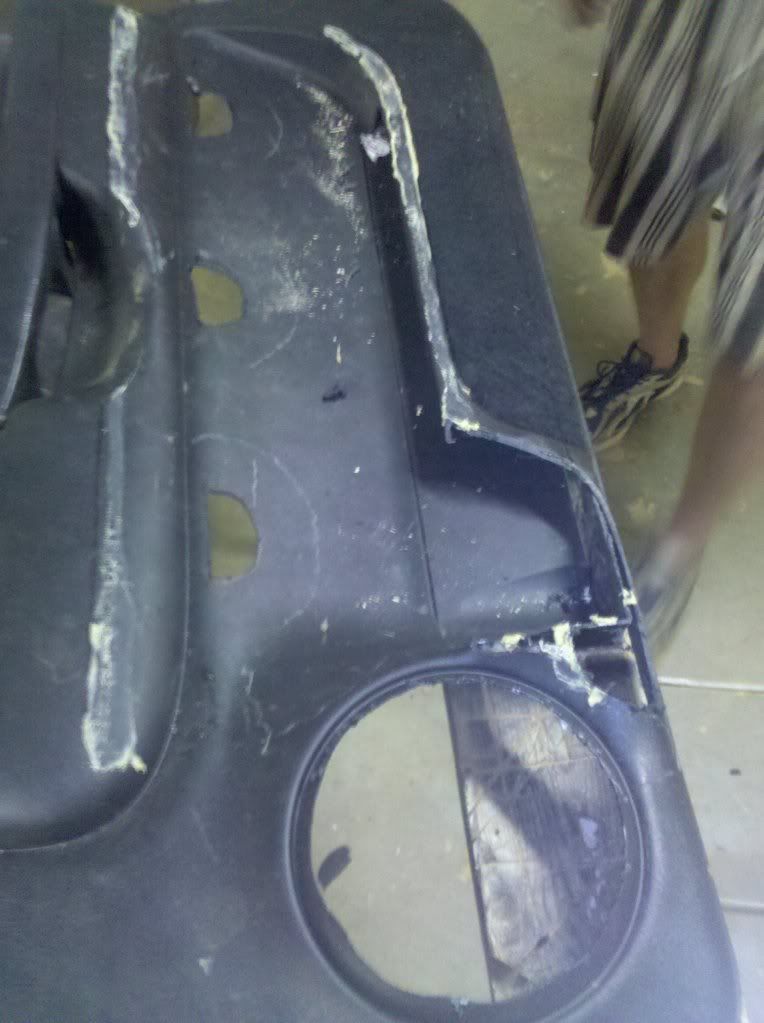 Rings to space it up, to give it a curvy look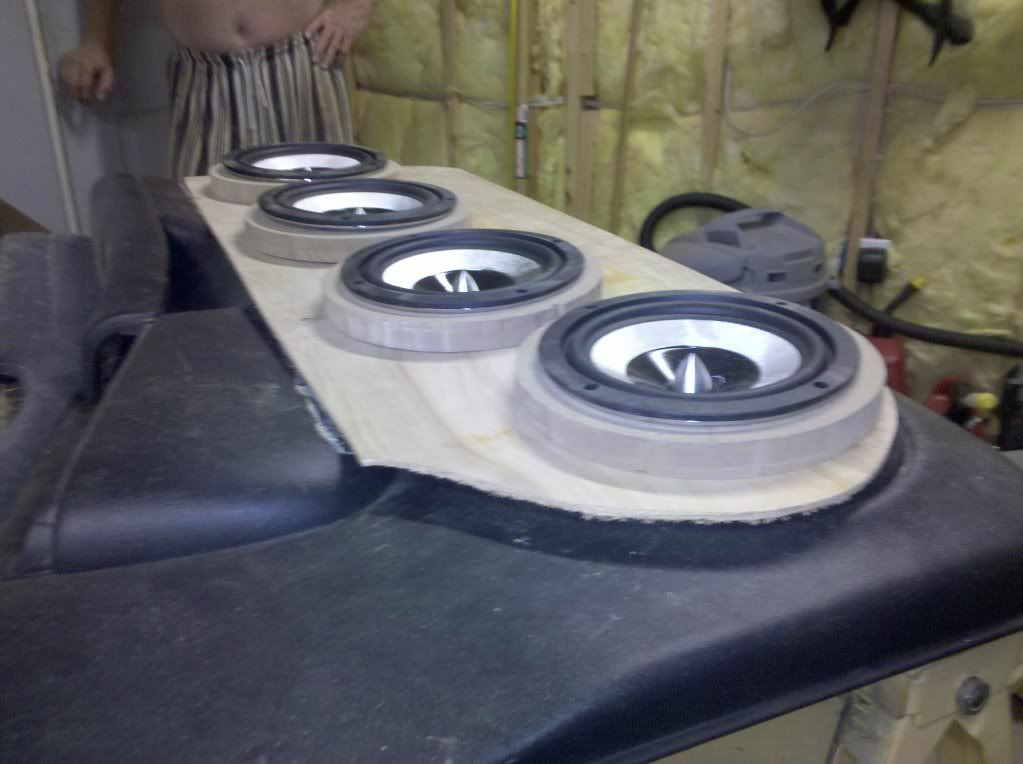 Rings to make it flush mounted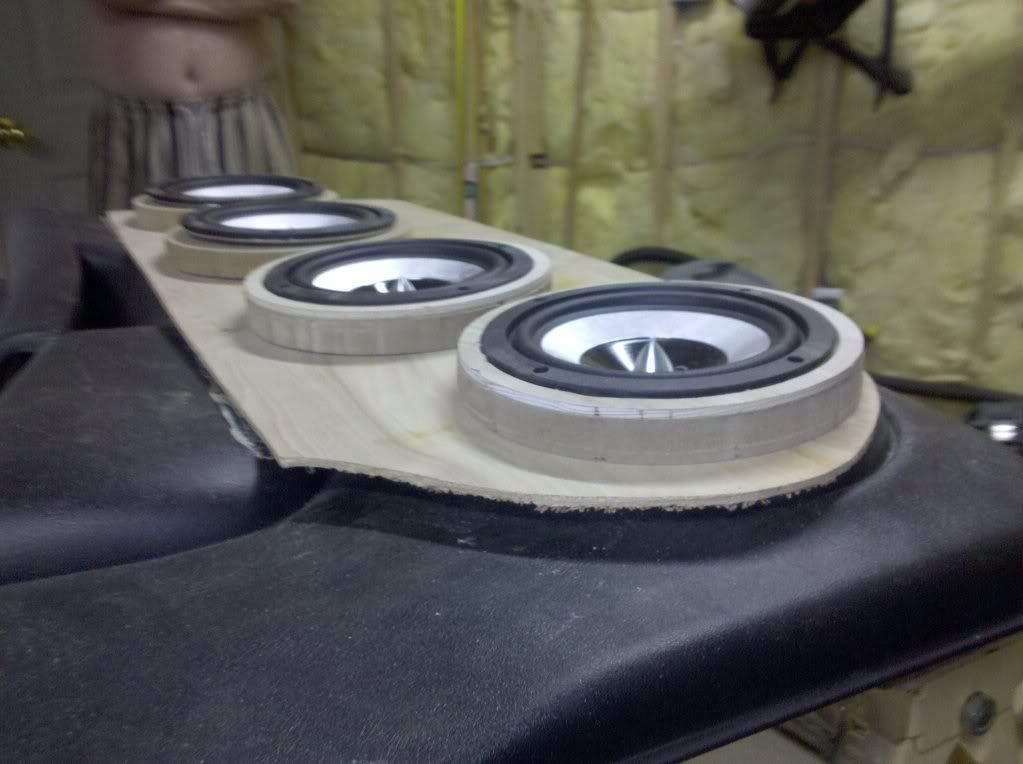 Bam, waiting for all the glue and what not to setup