So my ideal trunk is to have as much space as possible, easy access to spare
tire
and being able to fold rear seats down (both parts of it) and carry long/oversized stuff that doesn't fit in the trunk alone.
Having it look good woun't hurt either - plexiglass, led strips, fans if needed.....
Fiberglass sealed enclosure work for 12'' sub in the corner will soon begin but meanwhile I did this rack basically to practice and see for myself what I'll need to do once I have all materials needed (another amp and sub lol).
I never did this before, figured having some practice and experience with it wouldn't hurt before going all out.
For now a piece of plywood on top and some carpet and it's good to go. Till I re-do it LOL.
btw – all those PA amps have their own harness with 2sets of wires for led strips or cooling fans if needed, I'll make sure to use them for my final amp rack
Any ideas, feedback, criticism welcomed.
PA500.4's (100Wx4) front channels are pushing Polk Momo's (MMC6500) woofer in the front and rear channels (set to LPF) pushing Momo 6x9 (MMC690) in the rear.
PA200.4's front channels are pushing Momo's (MMC6500) tweeters.
This way I got bi-amp'ed comps in the front and 6x9s in the rear playing only bass and lower midrange.
Will add mono amp to feed my sub.... soon... Will possible get rid of 6x9s then (together with PA200.4) we'll see....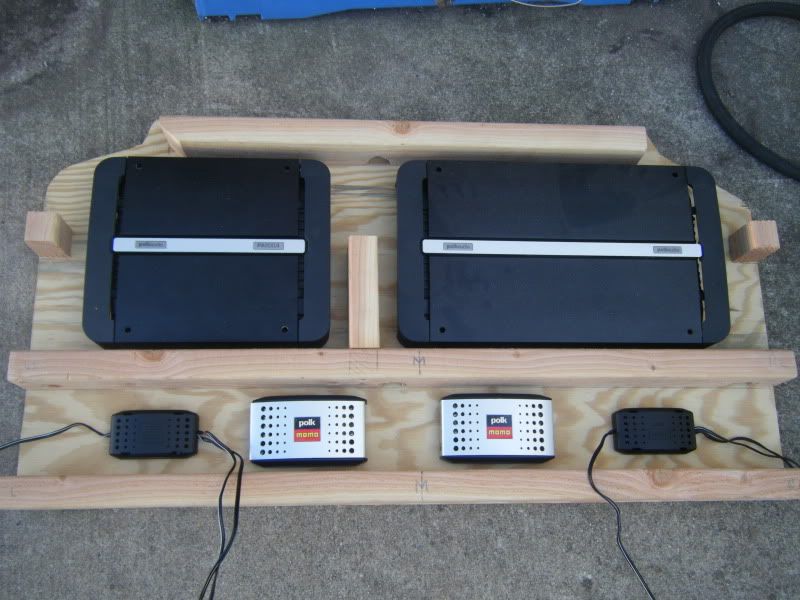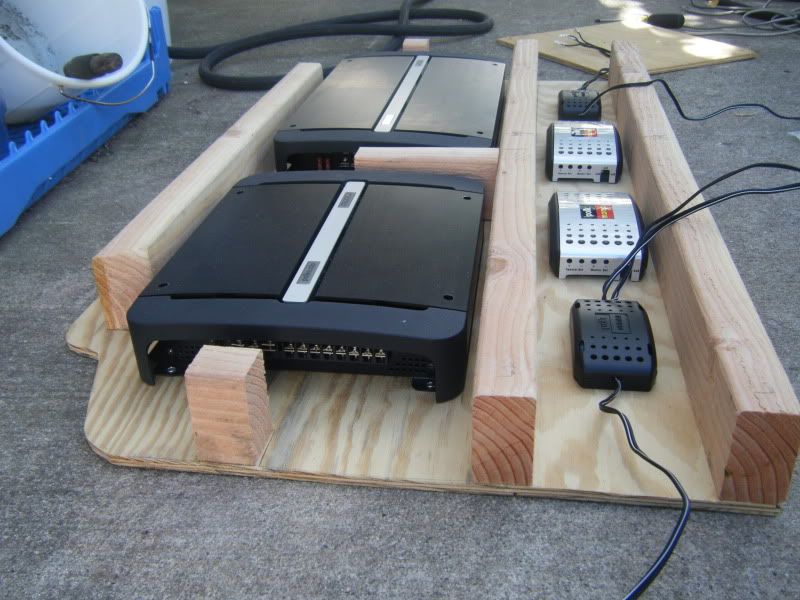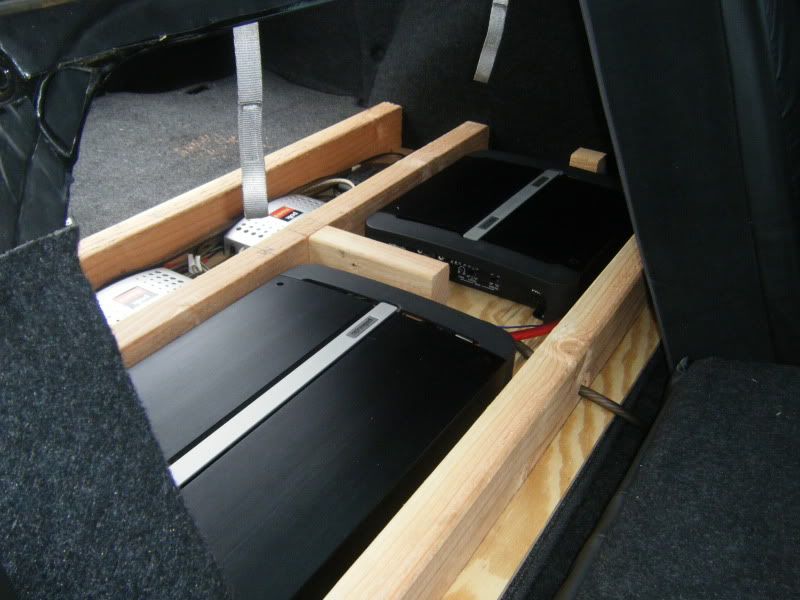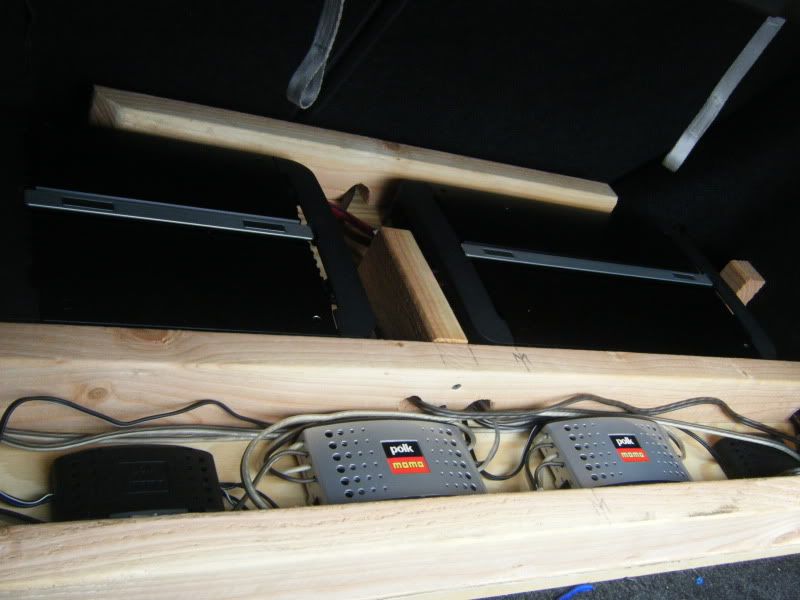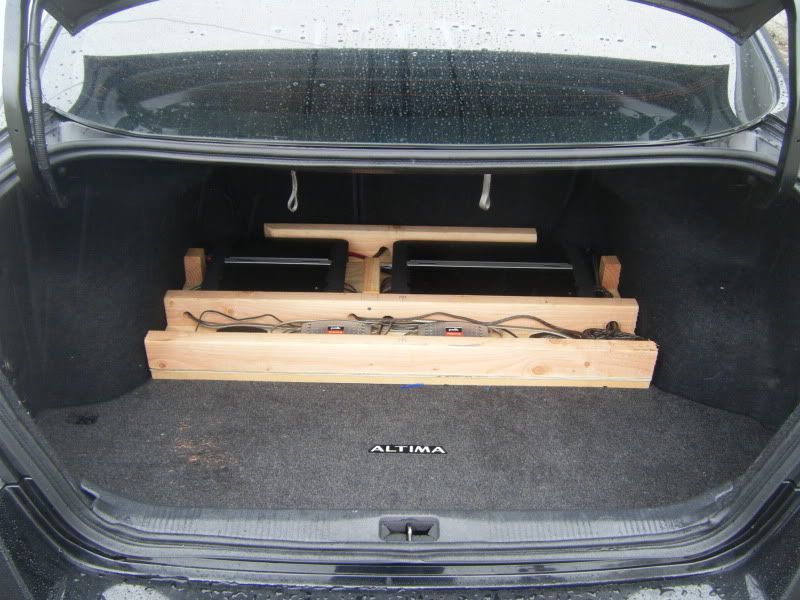 Just so happened i got a chance to carry queen size metal bedframe the very next day