Amp Name:
Orion XTR2200.1d
Specs:
RMS Power
@ 4 ohms 950 watts x 1 channels
@ 2 ohms 1700 watts x 1 channels
@ 1 ohm 2200 watts x 1 channels
200 Amp External Fuse
0.5 Ohm Stable
Pictures (required):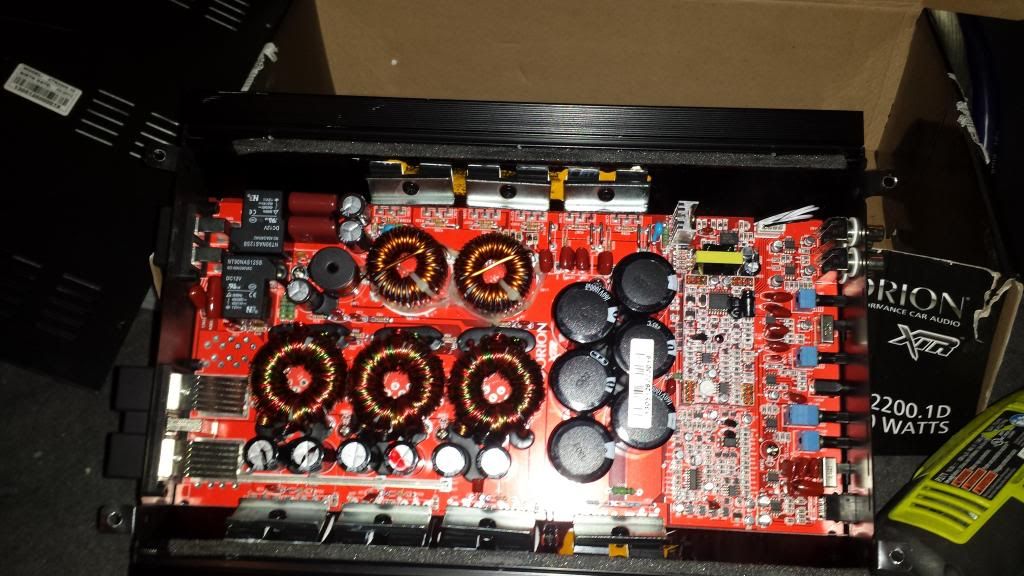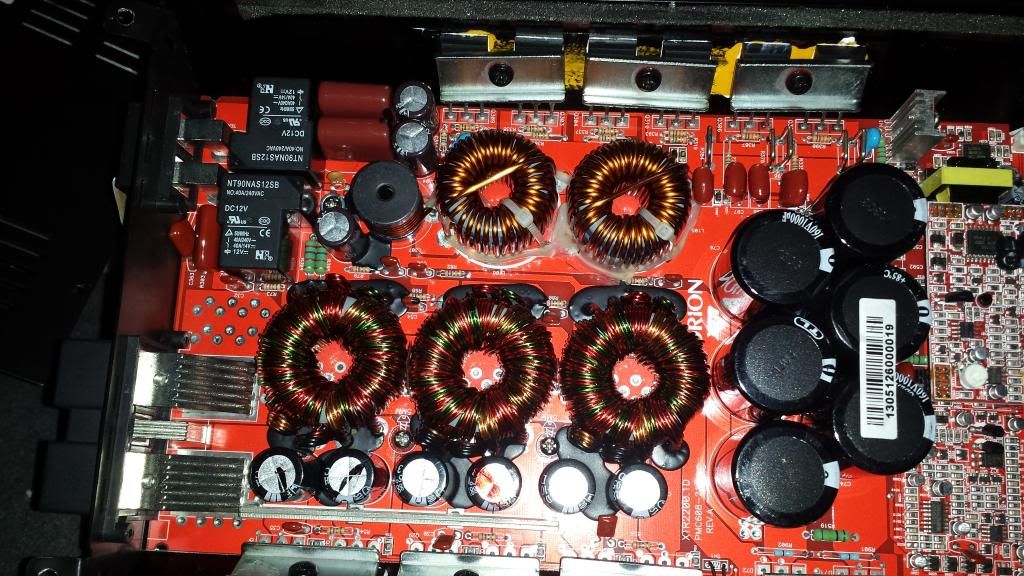 Reference/Credit
:
You can get the XTR3700 online for $599 brand new, now bad for 4000+ watts!!
PASMAG Review of its big brother, the Orion XTR3700.1d:
PASMAG | PERFORMANCE AUTO AND SOUND - Orion XTR3700.1D Amplifier
From Article:
"Looking inside the XTR3700.1D reveals a well made product, with a clean, organized layout. Surface mount parts are used extensively in the front end, and Orion's proprietary PRS power supply incorporates six individual toroids, one for each pair of high current MOSFET power supply devices. For energy storage, the power supply section employs ten 3300µF high temperature capacitors and the secondary gets its energy reserves from a bank of eight 820µF 200V caps. From the heavy copper traces on the double-sided PCB to the TO-247 case size transistors, everything inside the amp looks like it was designed to handle a ton of current with good reliability.
"
Manufacturers Rated Power | Power @ 12.6v | Power @ 14.4v
4 Ohms 1500 | 1310 | 1703
2 Ohms 2500 | 2205 | 2857
1 Ohms 3700 | 3192 | 4090

Max Amp Draw: 413 Amps
Efficiency @ 2ohms: 79%
External Fuse Rating: 350 Amps"
I would definately say that this amp is similarly underrated. It is one clean & smooth subwoofer amp.