I feel I should chime in as well.
I currently have 2 Phantom soundz 15's D2.
I have them In a 6 cube, ported box tuned to 33 hertz.
The driver build quality is A+. I could not find one flaw upon arrival.
Each sub weighs around 50 pounds. (Heavy son bishes! Lol)
They get very loud, at times the higher notes are painful on full blast.
I have the subs wired at .5 ohms on a ct soundz 4000.1.
Voltage is consistent and doesnt drop lower than 12.8.
I still feel that they're laughing at the power Im throwing at them..
On a side note, the subs have not gotten stinky and never gotten hot. even after pounding them for over a hour at times.
I wasnt really chasing numbers with my build but I know forsure Im in the high 40's on music. These subs are great ground pounders.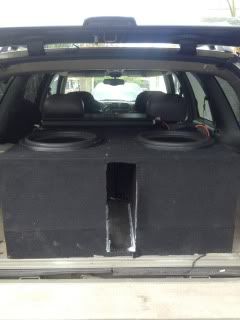 Overall Im very satisfied with the product.
There customer service is very very good.
Colten the owner, will usually reply back to you within a hour.