Stage IV - Clarus - The Home of the World's Finest Loudspeakers, and World Championship Car Audio Speaker Systems.
The definition of the word Clarus: clear, bright, renowned, famous, upstanding, and respected. This name added in with the higher cost of these components sets a high bar for them to live up to.
Hybrid audio is most widely known for "black betty"
Which at the time was, and may still be, the highest scoring sq car of all time. When purchasing drivers from this company you sort of expect perfection before it even arrives.
a couple of days ago I arrived a package in the mail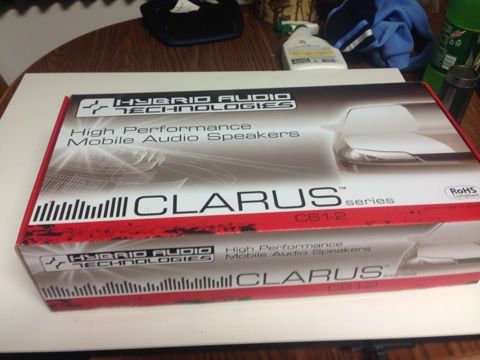 The box was thick, glossy, and cleanly printed. no stupid tape on seams to pull layers of paper off when you open it either.
Open the box and you are greeted by this view.
pretty standard arraignment, fragile tweeters in the middle, crossovers up top and mids sitting on the sides. Along with what at first appearance is just a business card.
upon closer inspection you will see it's slightly different than first thought.
one weird thing you may have noticed.... the grilles aren't the same one logo is upside down. I wasn't using mine so didn't care but others might.
First things first, the crossovers.
very nicely built, clean appearance, and easy to use.
no pulling covers off to change settings that is done via different output terminals.
next up the tweeters, nothing to out of the ordinary dimension wise.
They were a drop in replacement for my sundowns.
This actually impressed me, I like little details like this. As simple as it may be to do this many company's don't spend the time.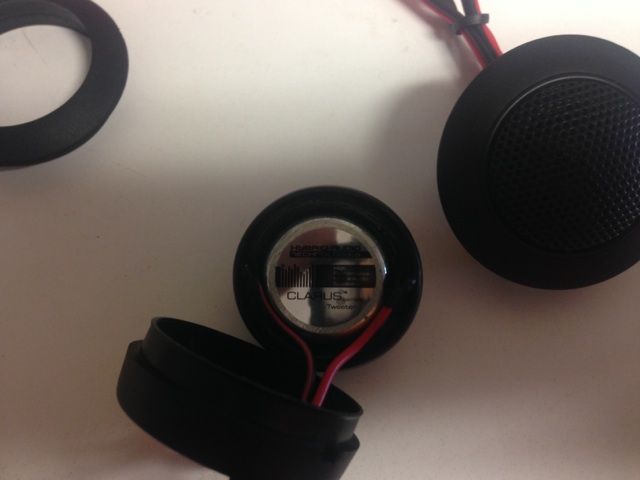 Now finally the midbass drivers.
cast basket, paper cone, treated back and untreated front. nice and solid construction.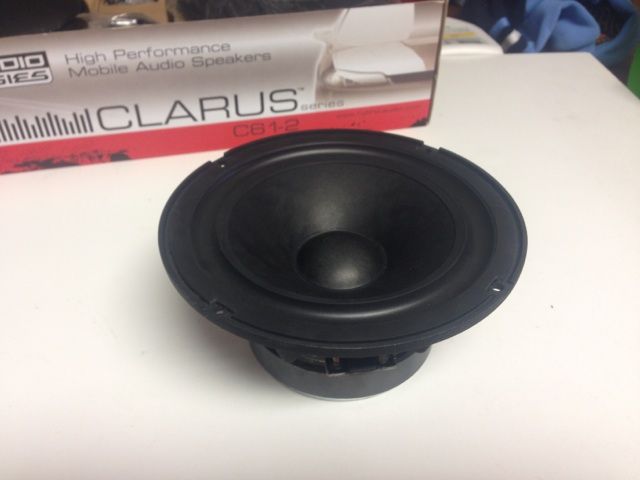 Now before I show the next issue I need to explain these comps are in the $600+ range. The issue is purely cosmetic but for the pricing it shouldn't have left qc imo.
as you can see all it is, is a slight amount of extra glue. It's still semi annoying though.
Here is the clarus 6.5 compared to the sundown sa 6.5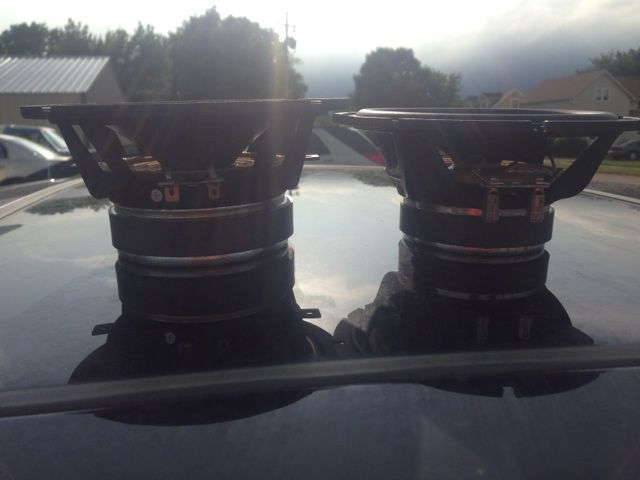 It's not entirely fair to compare them considering the $400 price difference, however it was the only similar driver I had on hand.
The sound:
Started by installing them into my grand prix ran on a zapco reference 4 channel. Getting roughly 150rms. First impressions were that I was impressed how much more clear and accurate things sounded. I haven't tuned anything or even set up the time alignment in my car yet and already these speakers are acting holographic. Playing a live version of wonderful tonight by Eric Clapton would dance around the cabin as you could actually follow his fingers on the fretboard. Similar things happen when you listen to a live track recorded when some one is moving while singing you can actually tell which way they were facing. The speakers sound much closer to monitors than car audio comps, clean fast and balanced. Not to much midbass, not to little. They are currently playing down to 40hz in my untreated doors. Turning the volume up ad you are rewarded with a louder volume, sounds like an obvious answer but so many speakers tones change when volume is introduced. These do not change at all.
All in all I like these components a lot, I'm sure after I get them broken in and tuned correctly I will like them even more. I'd recommend these to anyone willing to install correctly and looking for a sq front stage.
__________________

To view links or images in signatures your post count must be 0 or greater. You currently have 0 posts.