Ok first off after having some bad luck with Sonic Electronics on the MB Quart 1500.1d's I thought I would give Maxxsonics another go.
I was looking over the Maxxsonics 2011 line up for MB Quart and Autotek, Being that Autotek was the bastard child now and has gotten any love in quite sometime Maxxsonics has given the Autotek line up a brand new facelift and let me tell you they got it right.
These Mean Machine amplifiers look great for starters, Solid black heatsinks with a laser cut MM logo and a pretty decent and not to ricer looking blue optic lighting around the top of the heatsink it meshes really well together.
I bought the M4000.1 and the M1600.2 I paid 270.00 shipped for the pair. Now my biggest gripe about these is the bloated MAXX rating that Maxxsonics likes to put on these I dont understand why they would put a 4000w rating on a amp that is fused at 140a, I am sure its a marketing ploy but still a little over the top.
So after playing with these this is what I came up with lets start with the 2 channel.
Autotek Mean Machine M1600.2:
Small foot print 11-5/16"L x 9-1/16"W x 2-1/2"H
Fused at 40a
Tested in 4,2 and 4ohm mono and it put out some very nice and clean power, it beat the hell out of my DD 1508 in bridged mode.
I did some current tests and I got and this might be off a little.
13v
82 x2 4ohm
158 x2 2ohm
373 x1 4ohm
Price 99.99 online
Autotek Mean Machine M4000.1
Small for a monoblock 14-7/8"L x 9-1/16"W x 2-1/2"H
Fused 70a x2
Ran some tests in 4 and 2 ohm loads I dont have a true 1 ohm set up on my bench so this is what I got also I dropped my DMM so I wasnt able to finish anyway oops!
548 x 1 4ohm
1127 x 1 2ohm
? x 1 1ohm I am going to assume around 1500 rms
I did take the bottom off since the warranty stickers were already broken out of the box new they are very brittle and not put on very well, (saw this with the MB Quart series too.)
BTW these Autotek Amplifiers are Rebaged MB Quart Onyx series hince the new possible form *****. The M4000.1 is EXACTLY the same board same internals as the MB Quart Onx1.1500D at a fracton of the cost.
So here you go, Want to bump but do not have the funds?! These Autotek amps for the money cannot be beat they put out clean power the M1600.2 has less noise then my Phoenix Gold MS275 and that was top shelf back in 93!
I got My Autotek Amplifier from VMInnovations!
Here is the 2 channel in all its glory.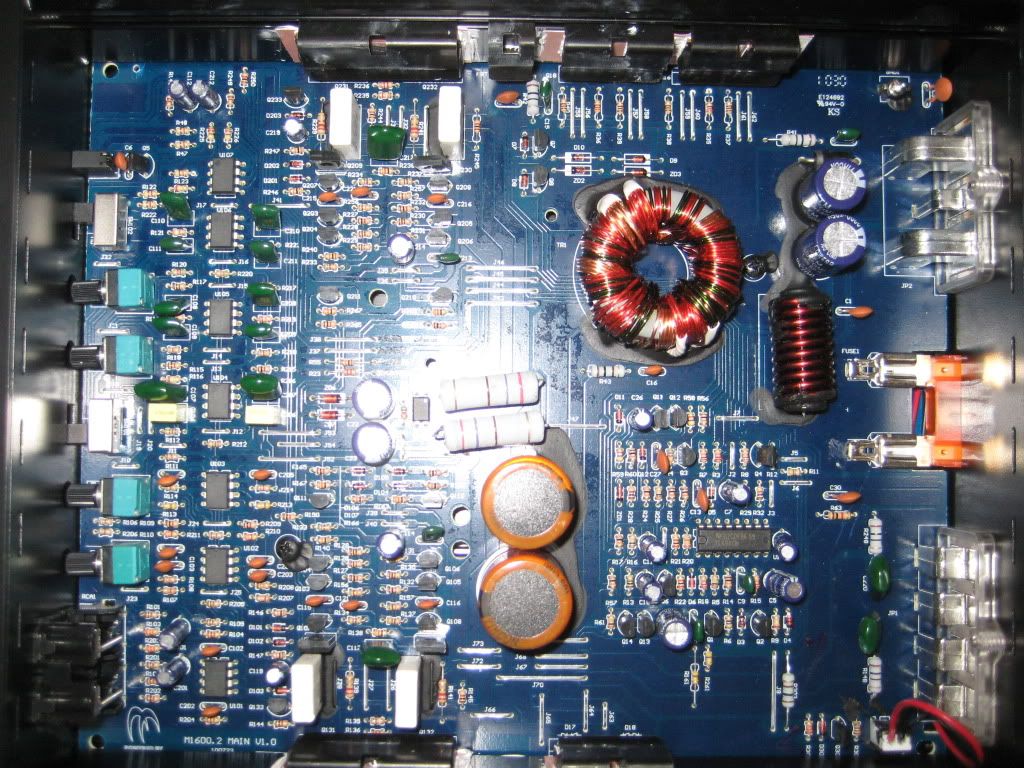 Here is the Monoblock.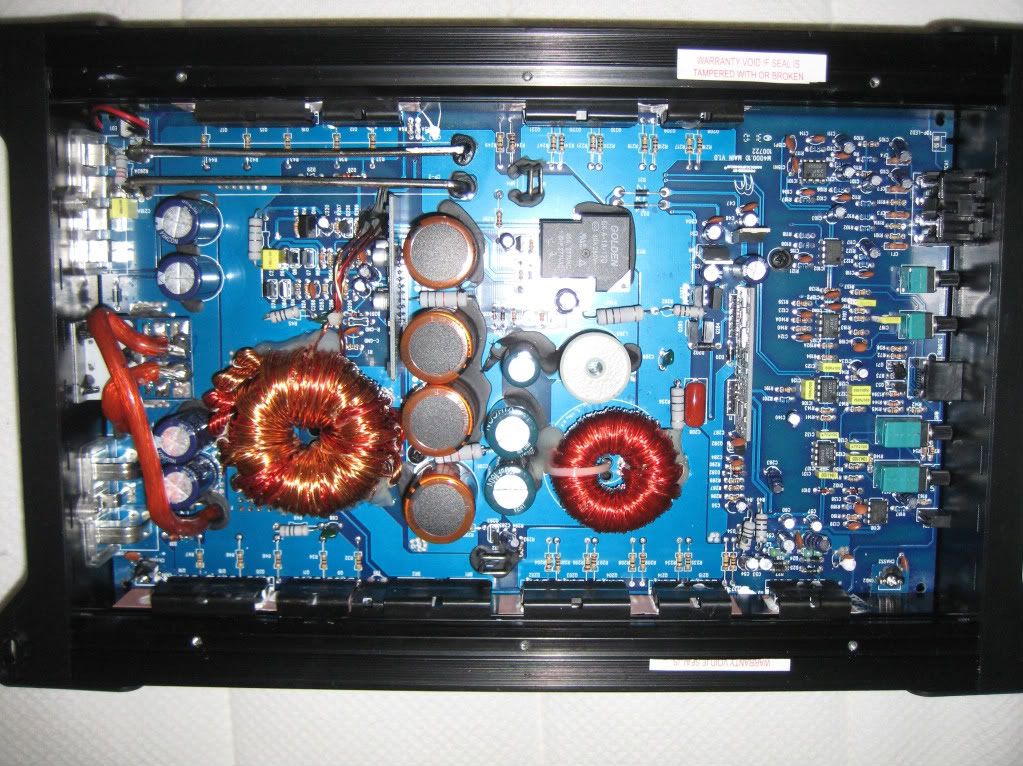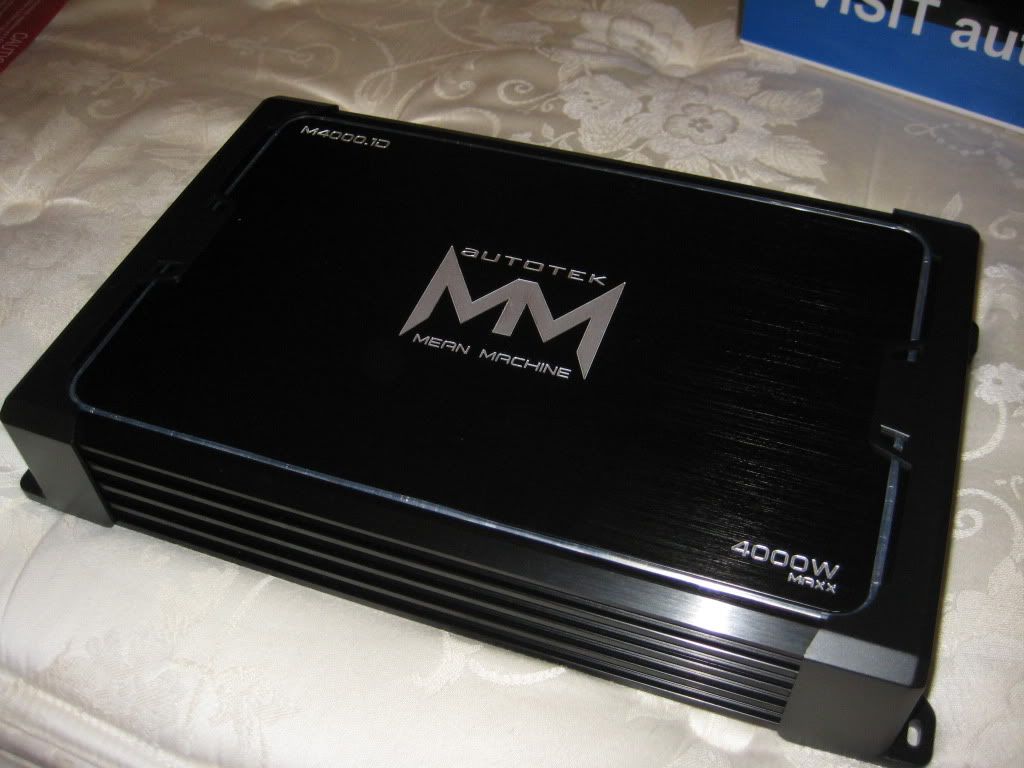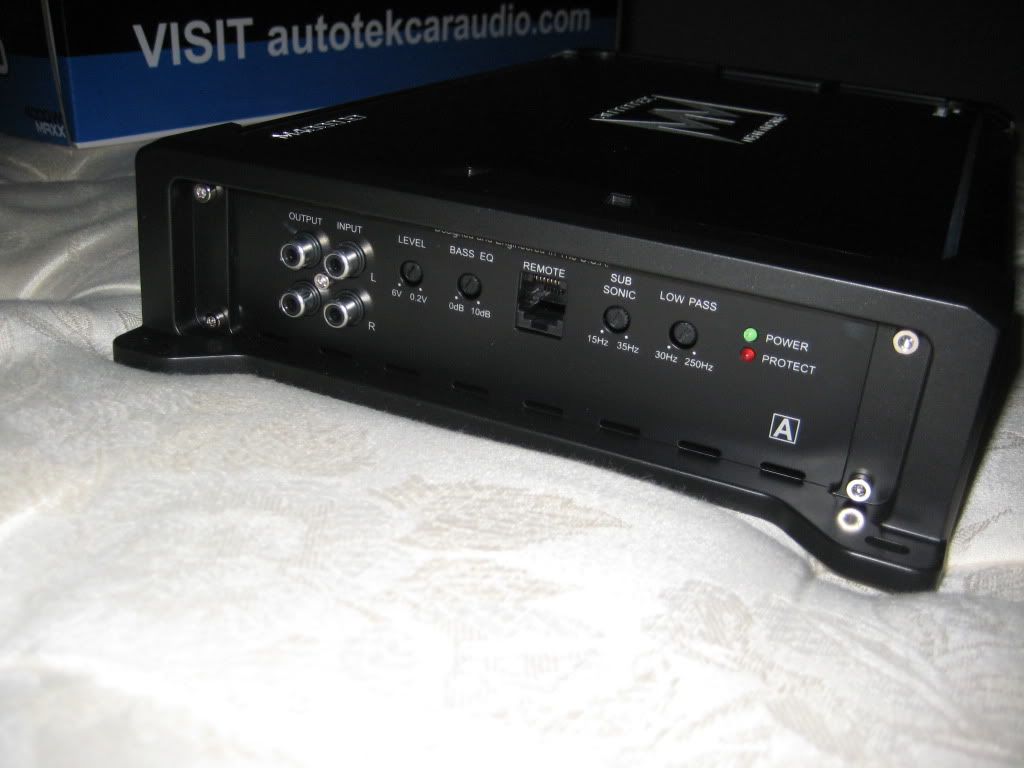 Here is the MB Quart ONX1.1500D
__________________

To view links or images in signatures your post count must be 0 or greater. You currently have 0 posts.


2012 West Coast INAC Amateur SQ 1st place Champion!
2012 National 2nd place INAC Amateur SQ Champion!