this was a friday night build for the show next day........
3 DC Audio XL 10's, dual 2.8
1 American Bass 1100.1 wired at 0.23 ohm, rising to 1.1 ohm
2 Hawker 2150 batts
CRX
box: tuned to 66hz. 2.1 cubic feet. three 6 inch flared ports
score: 157.1 db at 54hz, sealed on dash. 7200 watts clamped.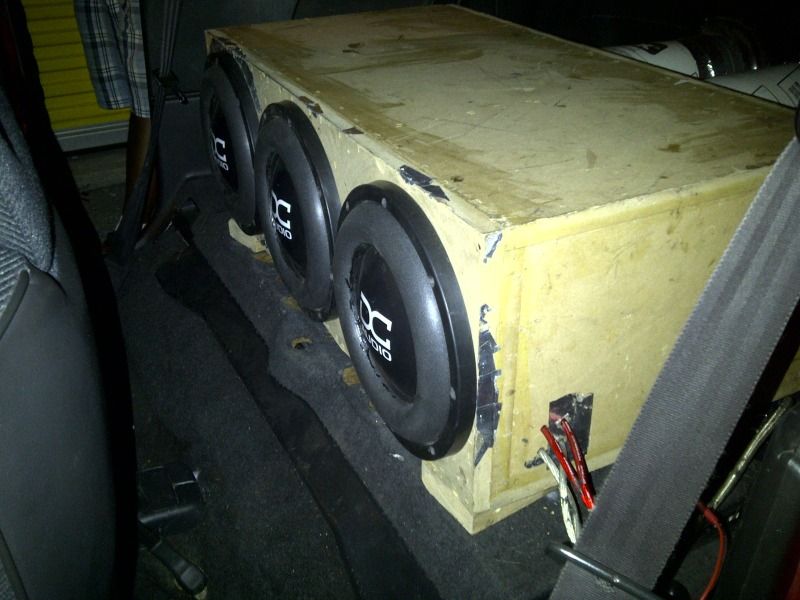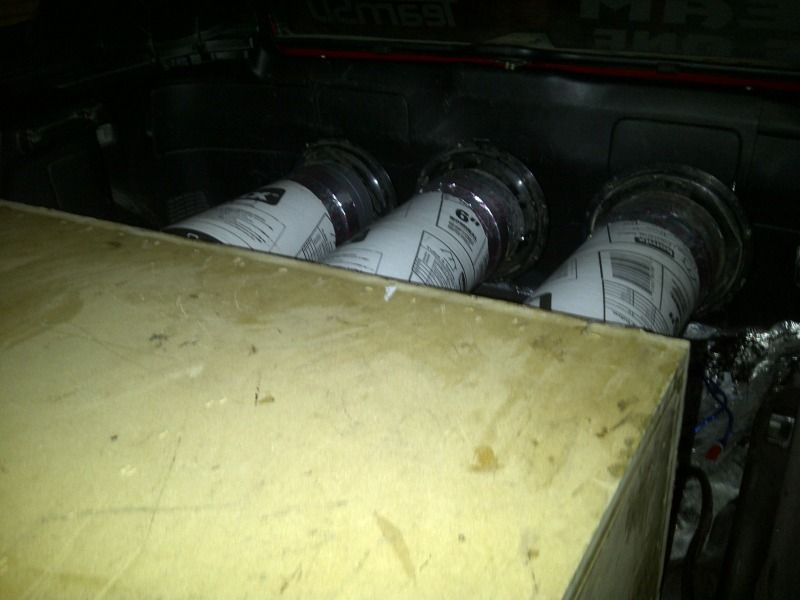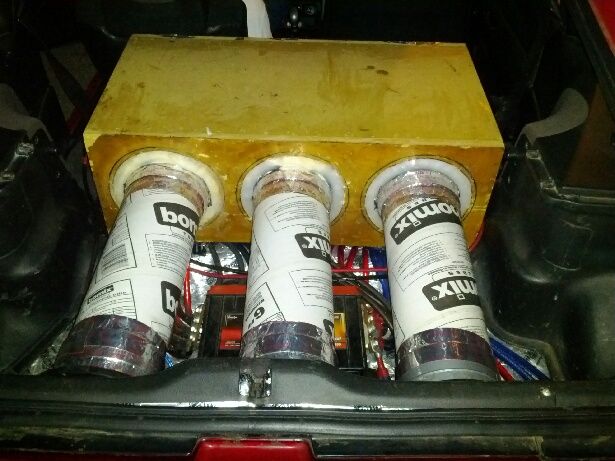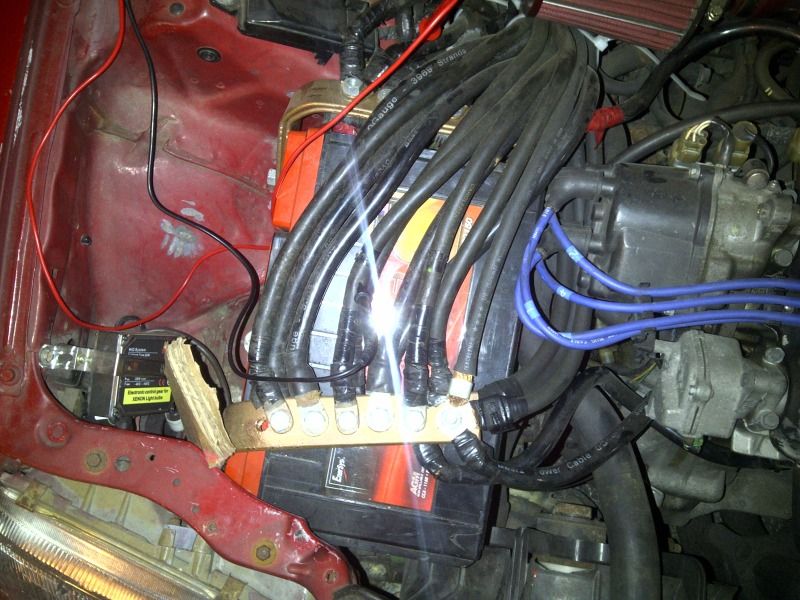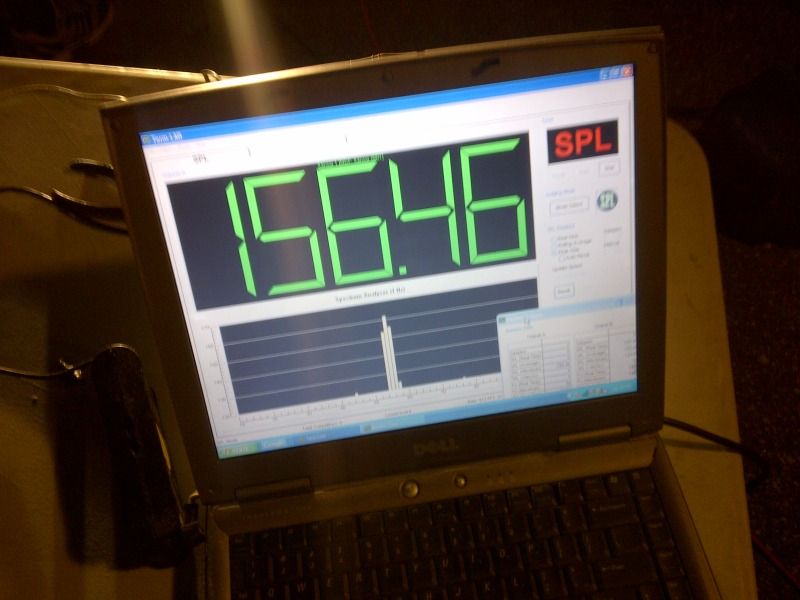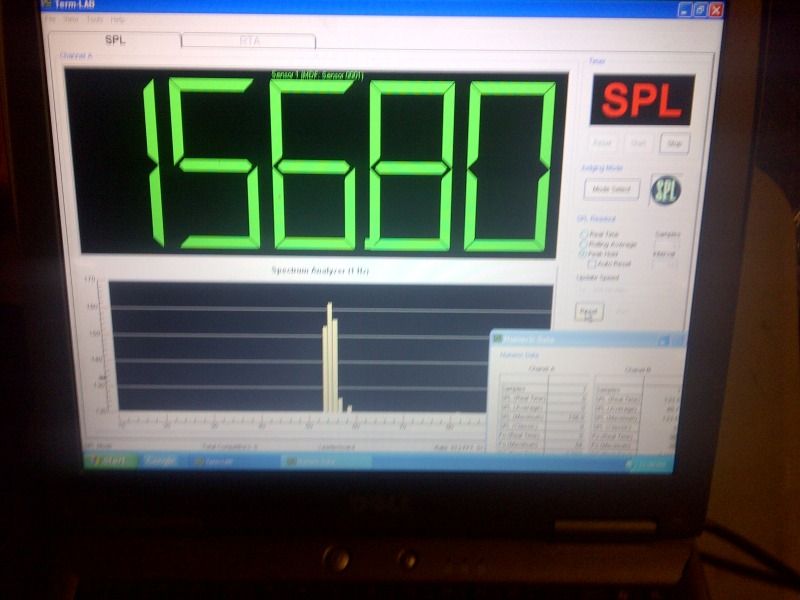 at the show........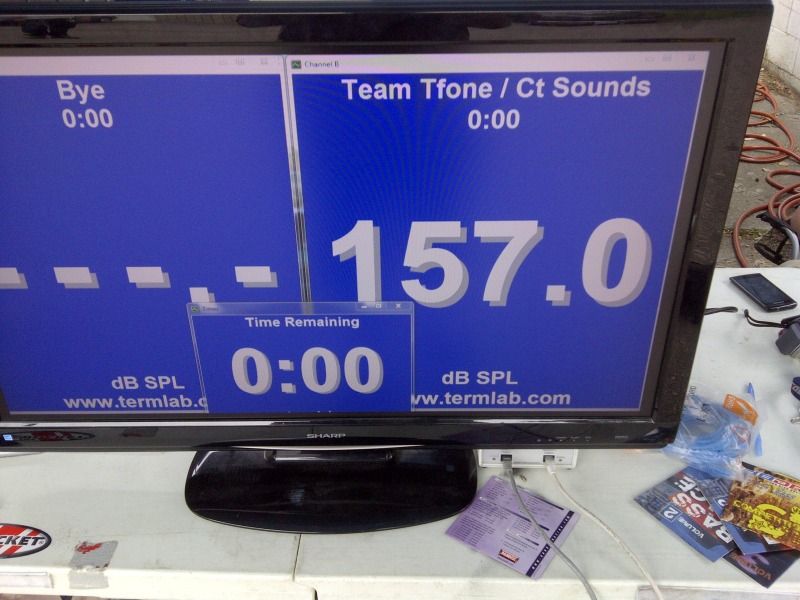 thanks to Rusty and DC Audio!!!!!!!!!!
__________________

To view links or images in signatures your post count must be 0 or greater. You currently have 0 posts.