Ok so yall have seen some of the posts and asked when they will be available, well I am here with some news.
The Carbon Fiber Cones are now available in 10" and 18" models. The 12" and 15" are still in the process of being tooled.
Current lead time for these cones is 2-4 weeks from the time you place an order. If the demand goes up, more molds will be tooled to accommodate and should bring that lead time down.
These cones are not going to serve any practical use for 99% of you, they will be purely cosmetic. If you have issues with cones folding or tearing, then they will serve a practical purpose for you.
The CF cones are currently only going to be available in black, if you would like a custom color please let me know and I will look into it and see if it can be done.(PLEASE ONLY ASK IF YOU ARE SERIOUS)
If you would like to consider adding this to your order, please post in the following thread. Just let us know either the sub that you would like to order with the CF Cone option or what sub you would like to recone with the CF Cone option.
With the Carbon Fiber Cone option, you will also need the CF Dustcap. These are currently available in Black, Blue, and Red.
These cones are not cheap to make, please be realistic and only ask if you are serious about wanting one.
DC Audio Price Request Thread.
10" Carbon Fiber Cone with Wide Roll Surround- You can see the CF cone here, but it will be covered up by the dustcap on the 10" version of this cone.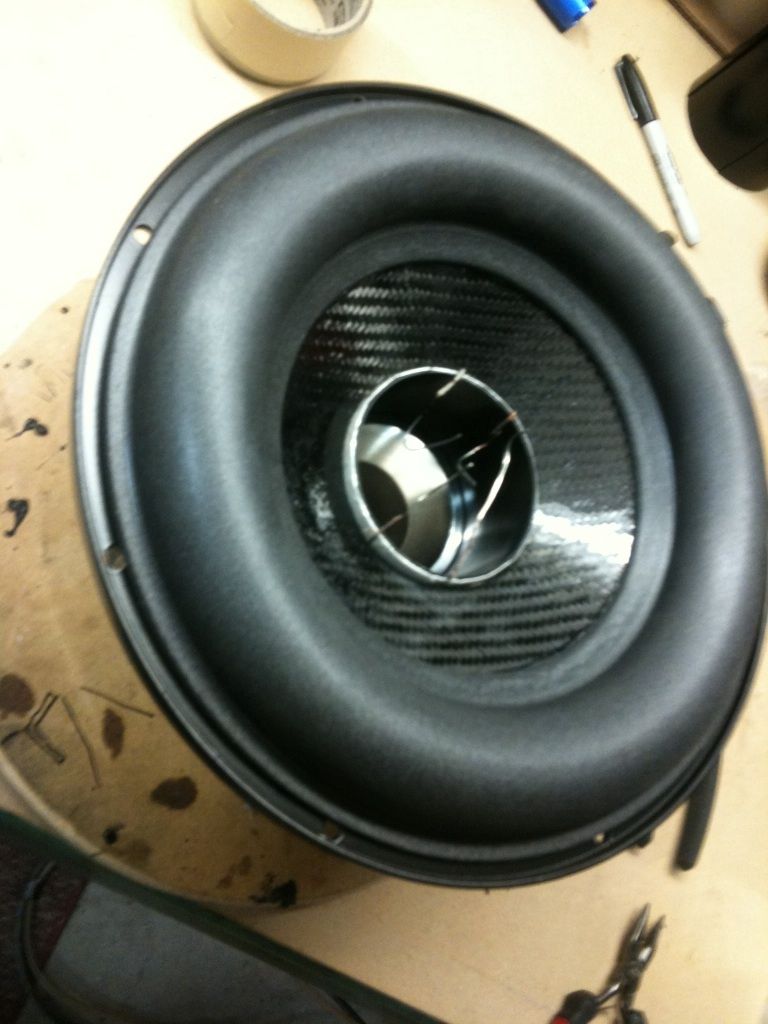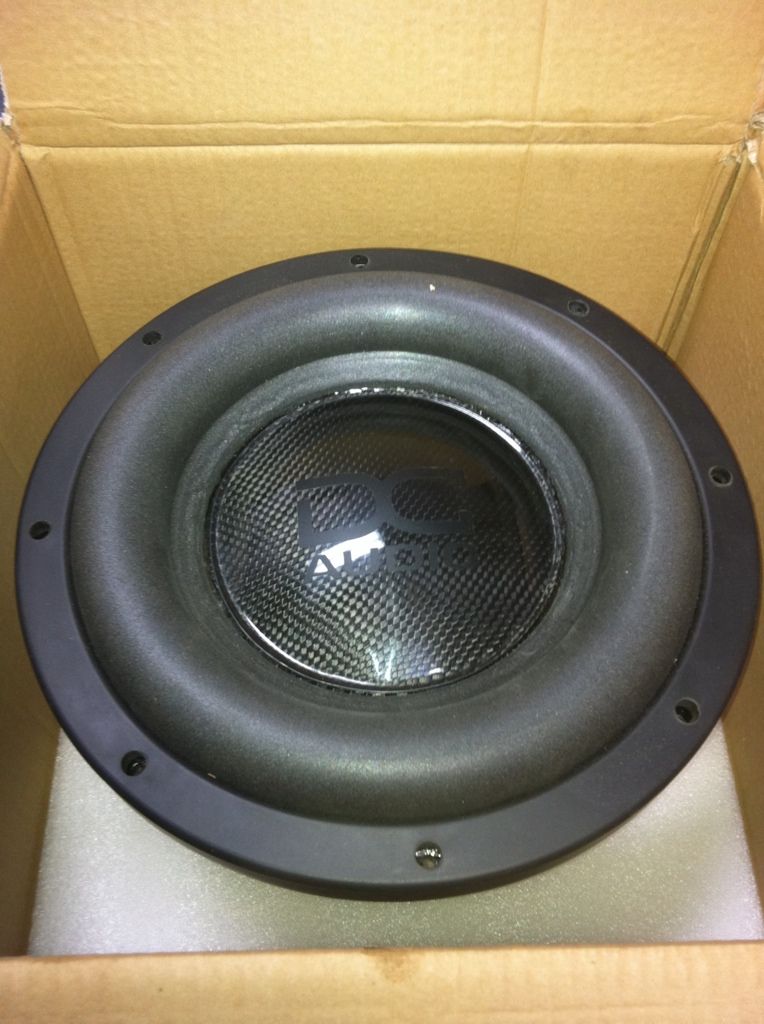 18" CF Cone with Black CF Dustcap