Well A few days ago i noticed my sub noticeably quieter than normal but didn't think to check it...Then yesterday I pulled it out the box and found this violently ripped off lead...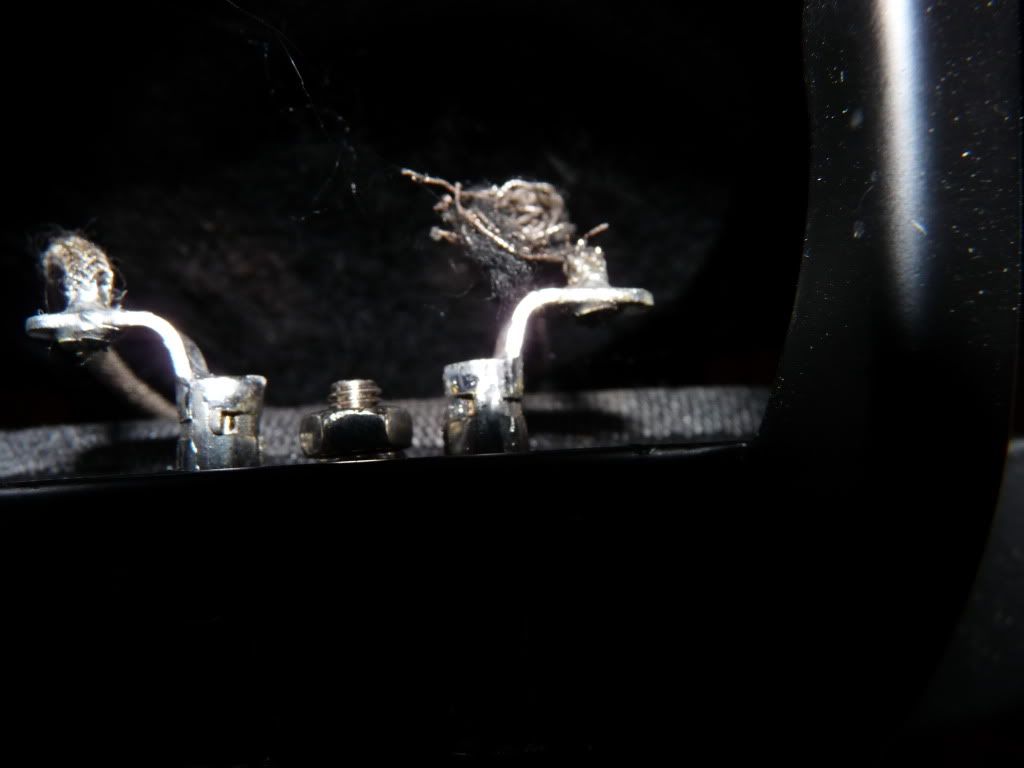 Is there any way to fix this without sending it in? The lead is frayed too much to solder back as is, but I was wondering about buying a replacement from TeamPSI and resoldering. Is it difficult to do? and is it possible without taking the cone off? I know I would take the Dustcap off but are they just soldered in there?
Just as a BTW....I touched the lead back to the solder joint and the length seems noticeably shorter than the other one that is still intact. Like the other one has slack in it as shown in the pic but the ripped one almost runs in a straight line to the solder joint. Not saying that its anyones fault or anything but just wondering if that was more than likely the cause.
and I had to put my type argh back in
FML....