We all knew at some point in time I'd get a loud car to work with lol Thanks to Scott Sackett and Team SSC, I am the proud owner of an 89 CRX HF.
I'm probably gonna do the car a disservice but I'm taking it back to its stock interior with all panels etc.. back in place. I just like to work with what the factory gave me lol
I'll be playing in SS NoWall for DbDrag and bassracing in the 49.9 class. To start with I'll be using 2 lvl 5 12's,AB 1100.1,2 multi cell batts in rear and a kinetik 2400 up front. Alt will be Mechman and should be able to get it in 2 weeks or so.
I'm not looking to make this a pure spl build. This is now my daily driver and I cant drive nothing that dont beat the fawk out! I will have seperate bells for burps. To start with the box will be identical to the one in the GP with subs forward and port rear firing.
Over the weekend Rusty sent me a craigslist add for some parts on the cheap here in Reno. I now have all rear panels in place except the piece linking the 2 sides in rear.
Heres pics of how it looks now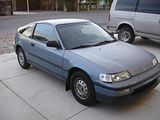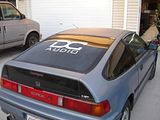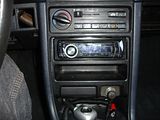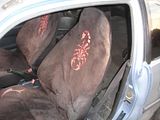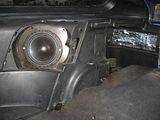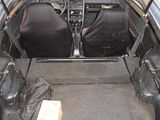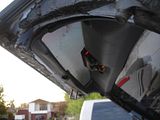 Ill have some 15in rims shortly,bodykit (Thanks to Rusty), looking for new fenders and hood then it will get painted and wrapped.
This is gonna be a long going build lol Stay Tuned
Plates are ordered says THORSRX
__________________
Team DefJ



To view links or images in signatures your post count must be 0 or greater. You currently have 0 posts.

First Trunk in Iasca IDBL Bassboxing History to Average a 150+ after all 3 rds.
To view links or images in signatures your post count must be 0 or greater. You currently have 0 posts.



To view links or images in signatures your post count must be 0 or greater. You currently have 0 posts.

152.2 Legal Pr. of 10's out of a Trunk
To view links or images in signatures your post count must be 0 or greater. You currently have 0 posts.

153.1 Certified DbDrag Pr of 12's
Ported and Powered by Psychoacoustics