So im doing a non-wall fourth in my 2000 ford 150 ext cab. With my two NSv1 15" on my BC3500 I have about 20 cubes to work with below the window line. I dont want to wall it until i get another car. Lol
So lmk what design you like and why!
The first one is 2cubes per 15" and 14cu ported.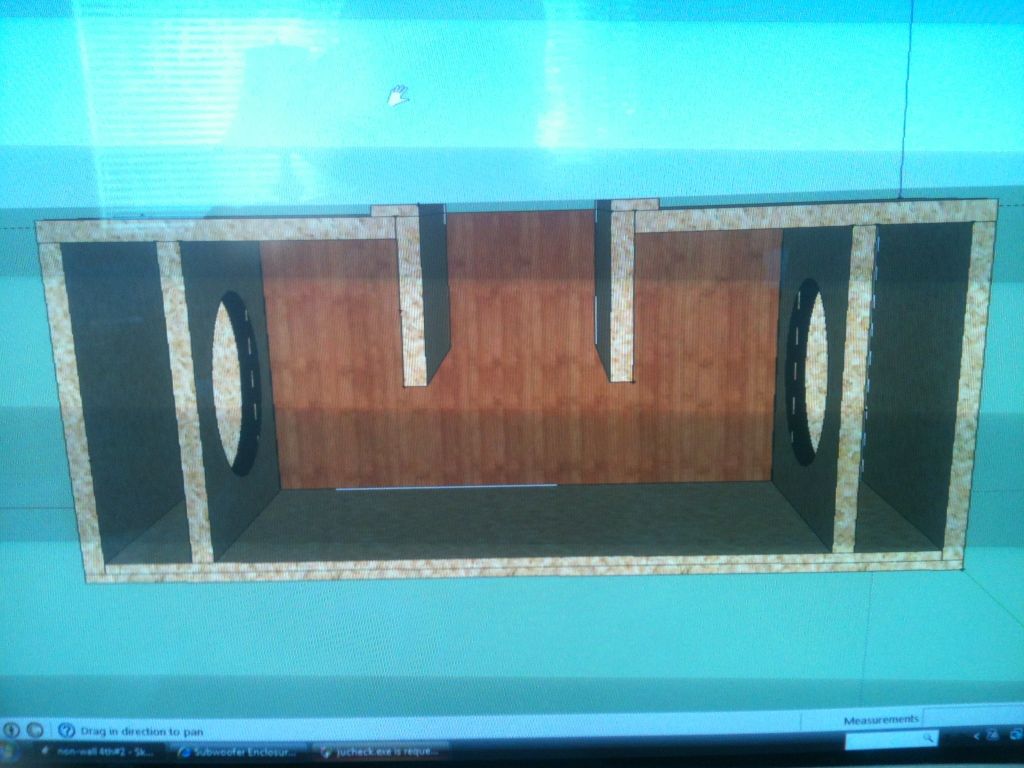 This one is again 2cu per 15" and is 12.5cu ported.
Lmk if you have any advice or comment to help me build this!! I really want to try a legit 4th lol
__________________
Quote:
Even though this is definitely not built for numbers, demos speak a thousand words...
To view links or images in signatures your post count must be 0 or greater. You currently have 0 posts.
1990 Oldsmobile Cutlass Cruiser