I made this box for a couple of 12". 4.3 cubes with 8" aero, 21.5" length tuned to 32ish. After an initial test I ran some all-thread top-bottom to brace it. Test fit in car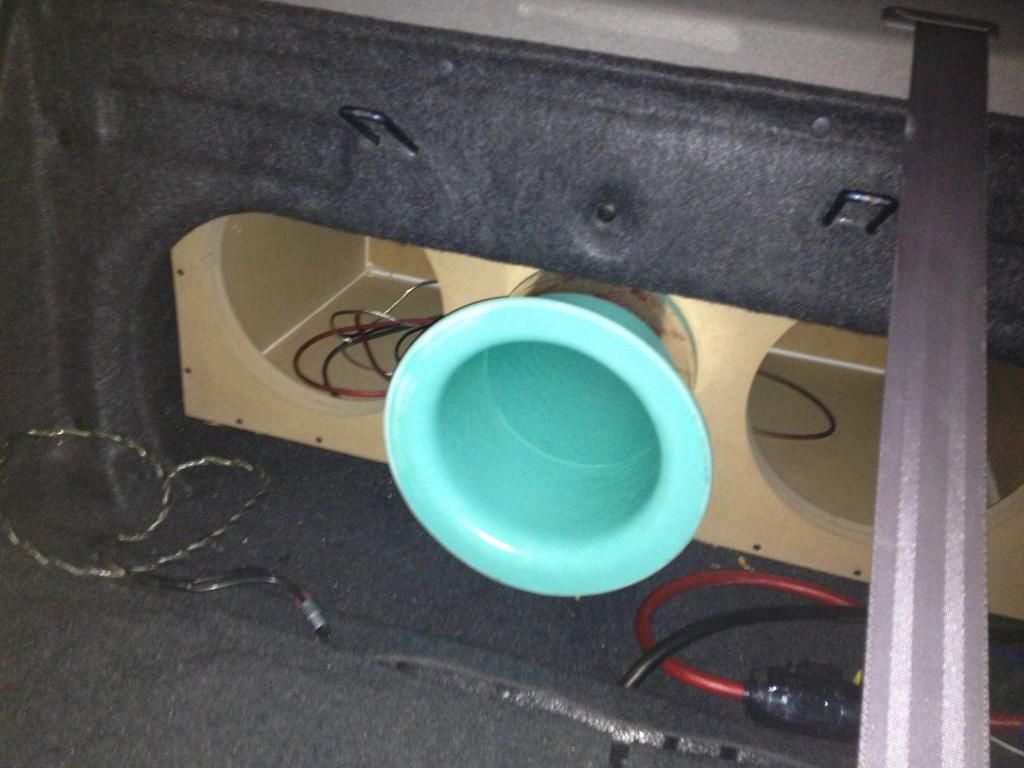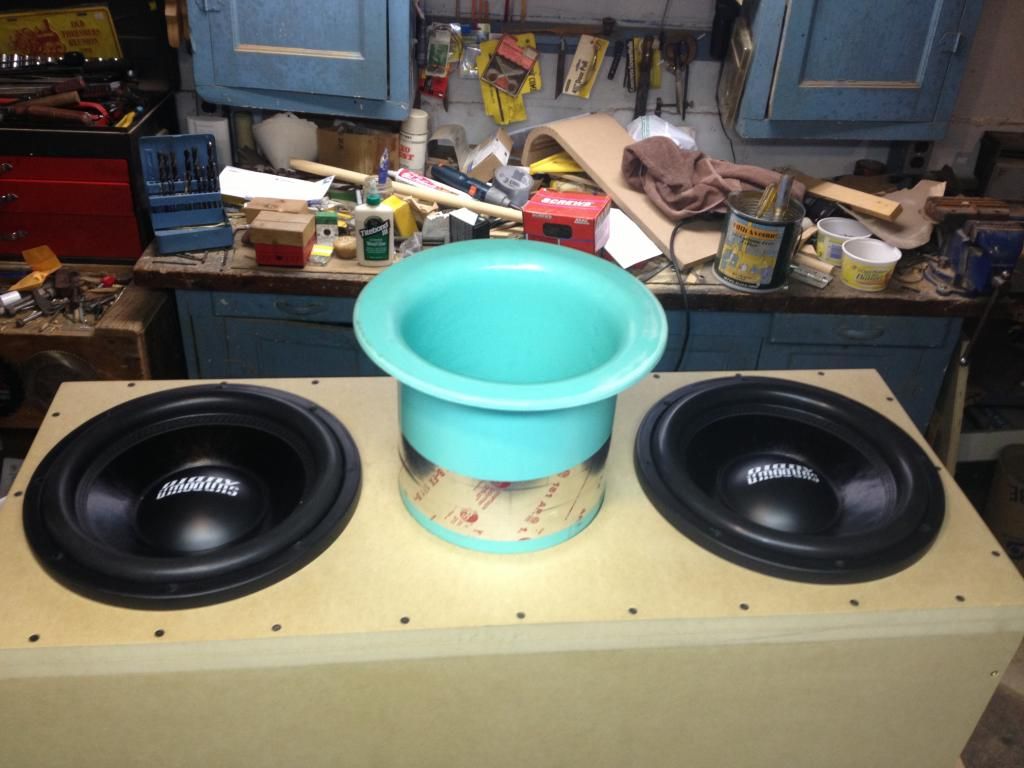 Sundown 3k @ 1 ohm. Getting a good underhood battery this week, Already running a dc power 270xp.
Did some lower power sweeps/tones tl metering w/ pair of SA12's & stiff-ass BTL N2's. SA12's were more flat response and louder. BTL peaked 2db higher in the 29-32hz but were down 4-5db by 35-40hz. So did the rest of the testing with sa12's. Assuming the BTL's need at least 2x more power and some more play time to break in.
I shoved some pillows in between the box and the car to "seal" it off. LOL. Gained 2db between 25-35hz. So if I actually sealed it off and rear deck I'm sure I'd gain more. I took the external part of the port off, which raised tuning to 37 hz. sounded like crap. Only gained about a db @ 40hz.
Best I could get was a 141.3 @ 34 hz. I know from a few other builds in the same body style camry I have that they meter like crap. But this seems pretty low.
I need pointers as to what I can do to my box or what to try with the next box. I'm not really wanting to just scrap this box but would be more than willing to build another.
I had a 15" sp4 rear firing and 8" aero to the side in this car last fall. Did about the same peak, 142 but rattled the car to shit. Would like to stick with dual 12's and forward firing and seal it off.