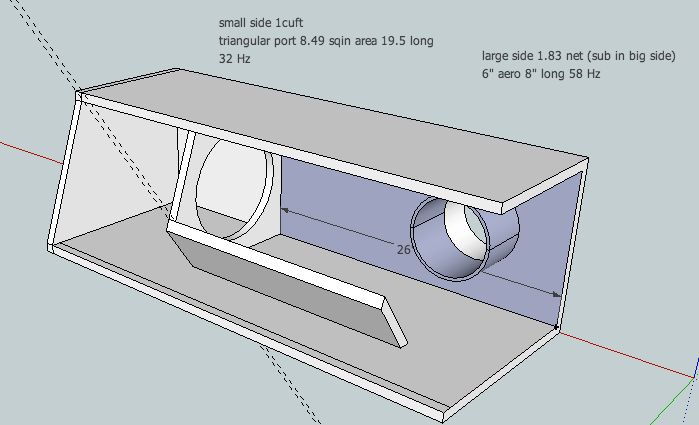 6th order Tuned 34Hz rear 58Hz front
dd M3b at 1.6Ohm (1500-1800rms)?
Custom (JB Welded) 10"
This thing is a low end monster! Plays WAY lower than my vented DC 12's (yes, I know, the box has a lot to do with it).
Taking near full tilt from the dd M3b at 1.6
Just not impressed by the lack of "punch" on Metallica-like bass. Rolls out the low notes like a champ. Overall happy.
On to the next project. Sell my DC's and wait for the new Zv4 18's?
Thanks for the input on the box. All good advice.