im wanting to make the most of two 8in on 600-800watts in a older volvo wagon.
i have a 6th order for a single dd1508 (@4ohms) on bout 150-200watts and it sounds and feeling amazing for the small power and small size of woofer.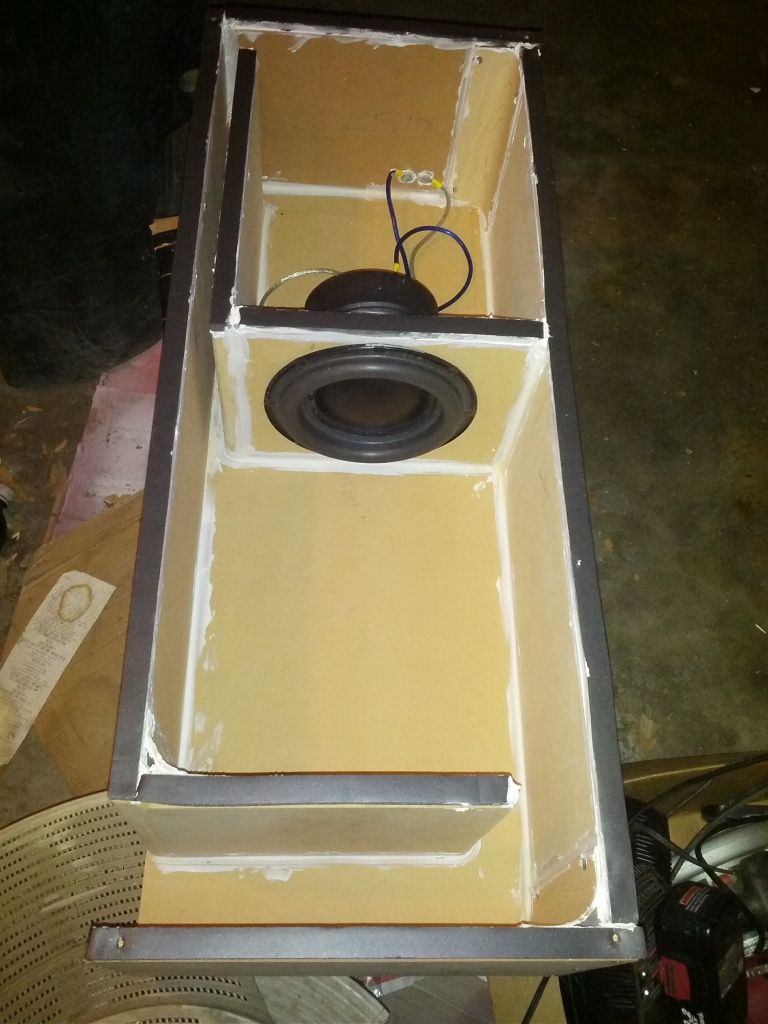 so i wanted to make full use my my Crossfire BMF 600d amp to run at 1ohm
so im getting a pair of Massive audio hippo 8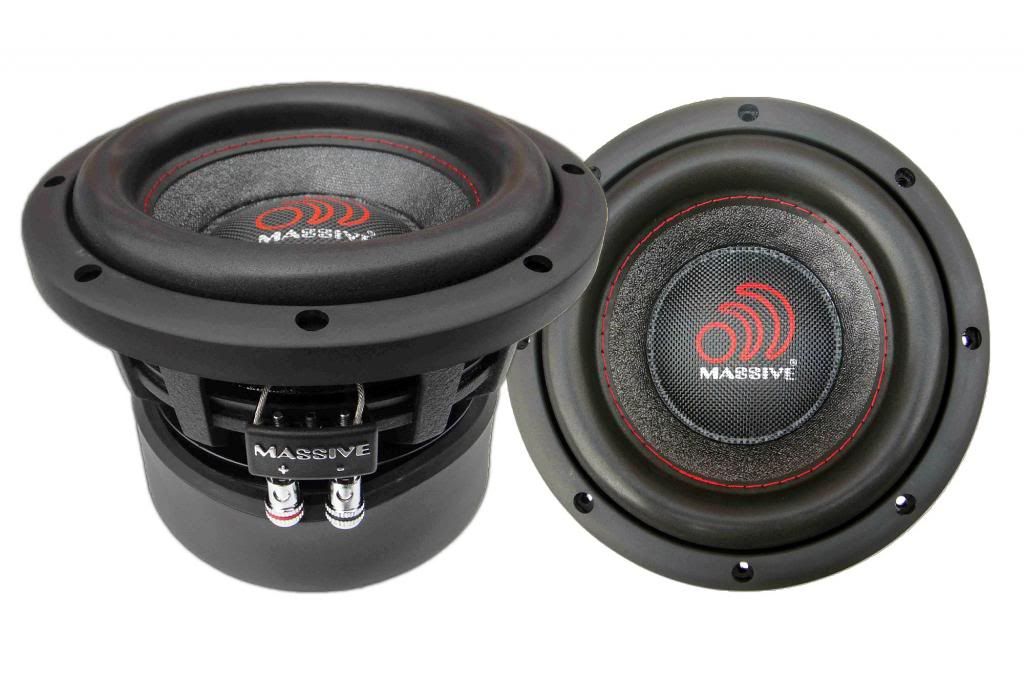 so i thought to do a 4th order box just because i cant find the perimeter t/s of these subs so just to play it safe id tune it to 32-38hz and have the sealed chamber help the sub out.
or i wanted to do a 1/4wave t-line and tune to 35hz or so since the box is very efficient and will get low also.
so my thoughts were why not use both..
do a sealed to get lows and control the cone and do a 1/4wave t-line on top of it to efficiently hit the mid range (meaning 40-60hz lol).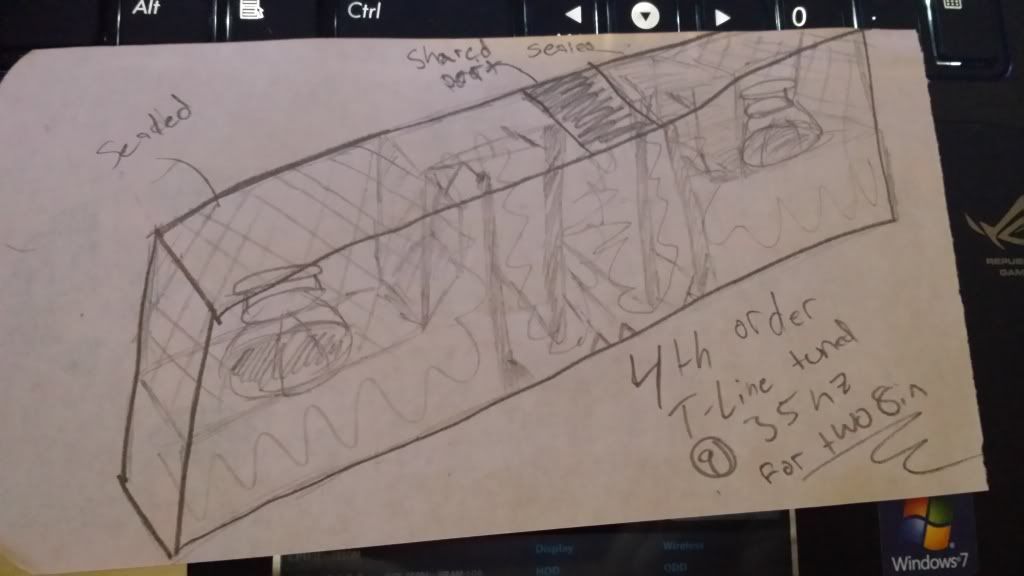 this is just a quick sketch to show you what i mean
no measurements taken
i know will be somewhat big but remember i have a wagon.. i have space!!
so what my question really is....

if i dont have the t/s of the subs what should the tuning be?

and when finding the sqin port size for the 1/4wave t-line would the last tunnel being shared port have to be doubled in size? (width and depth and height?)