my co worker scott got a little envious of me having a ton of audio in the burb - so i built him this simple sealed box for his work van
we do stage lighting and equipment - so he is always hauling road cases / ladders and misc crap around in his van.
goal was to provide an enclosure that can get tossed around / moved - and also protect the sub woofer ( old school orion - can probably do mid bass as well )
why - cause i like to hook up my bro - and because i had no use for this single 10" i had laying around in my spare room. so why not ya kno ?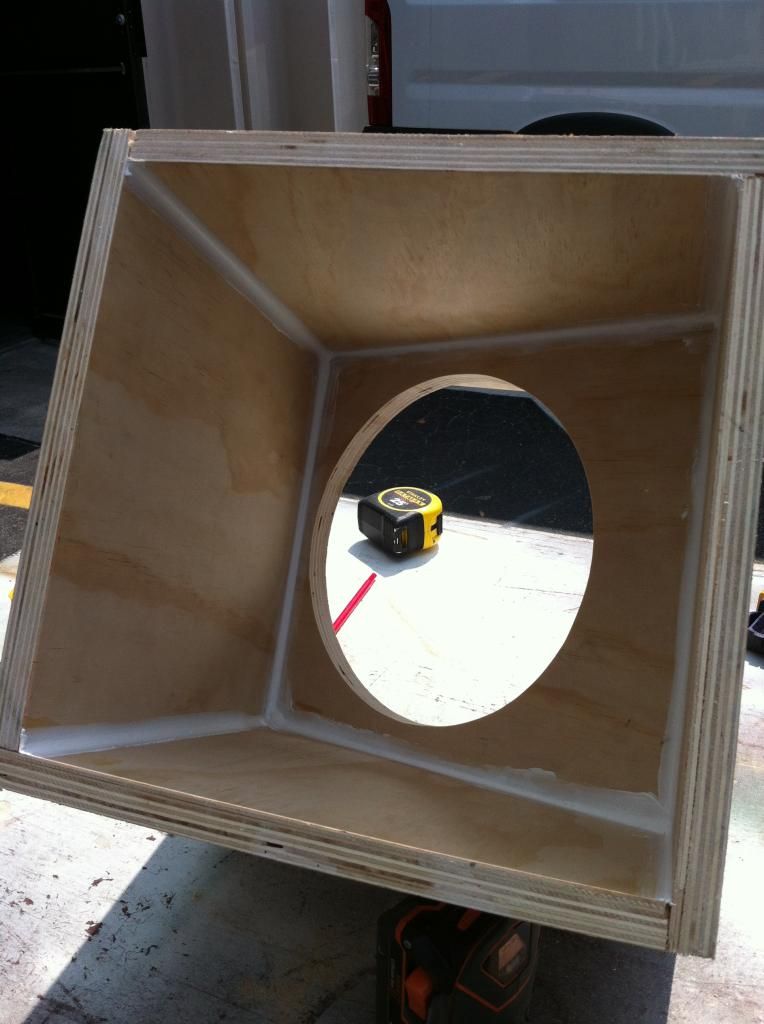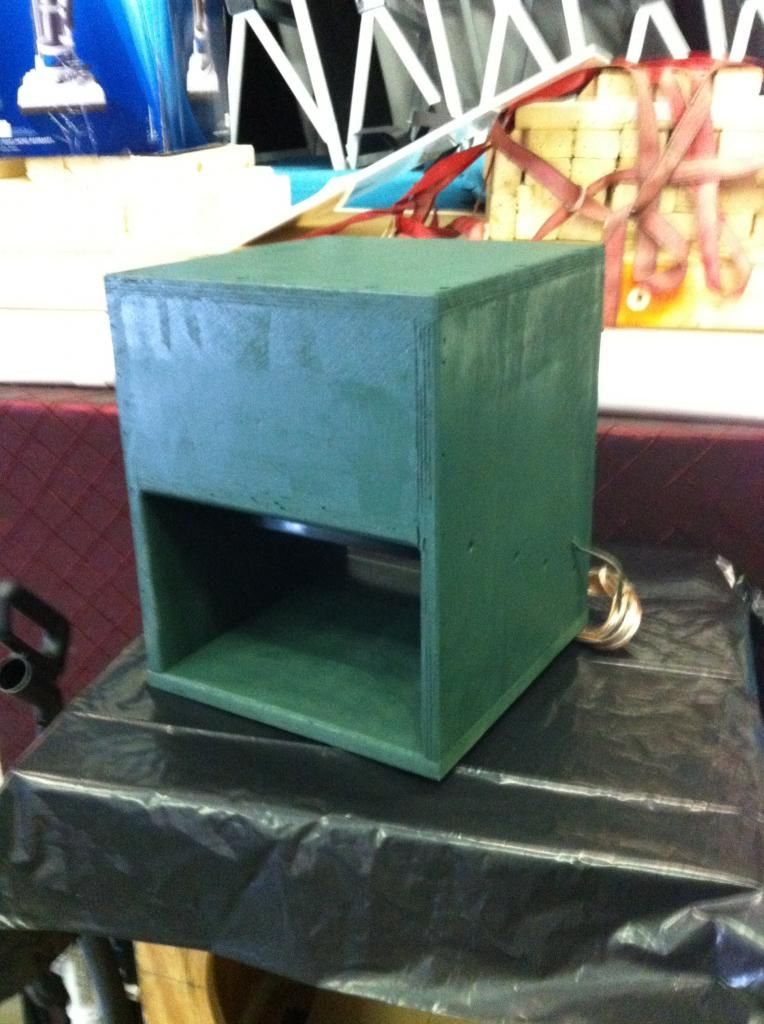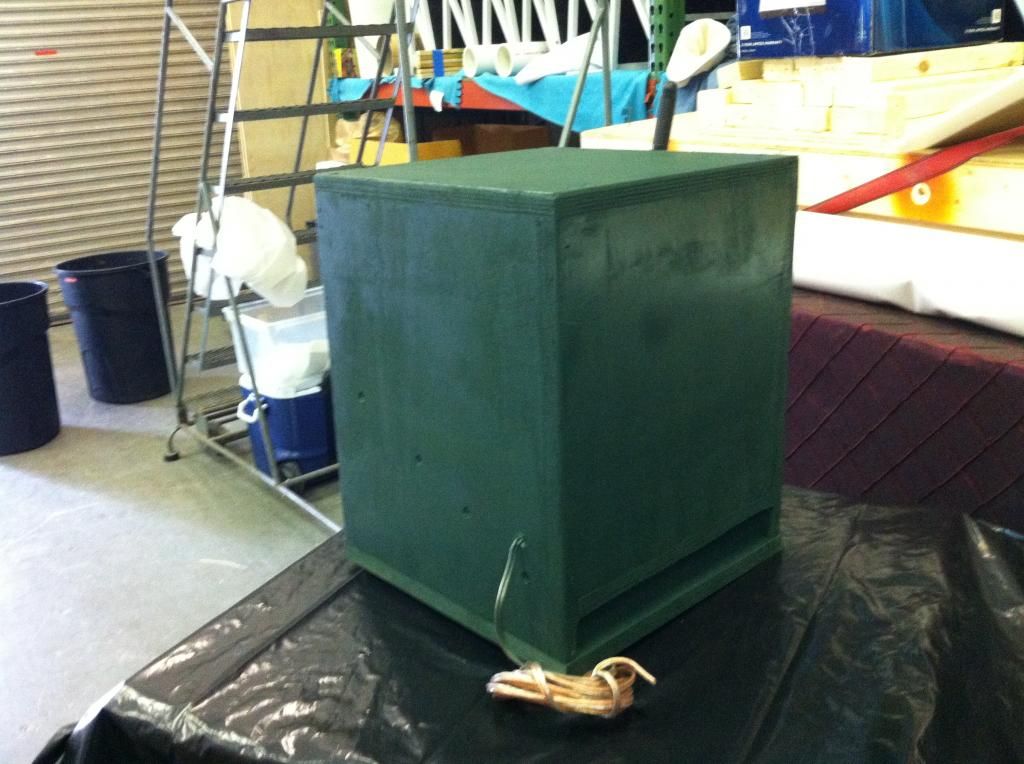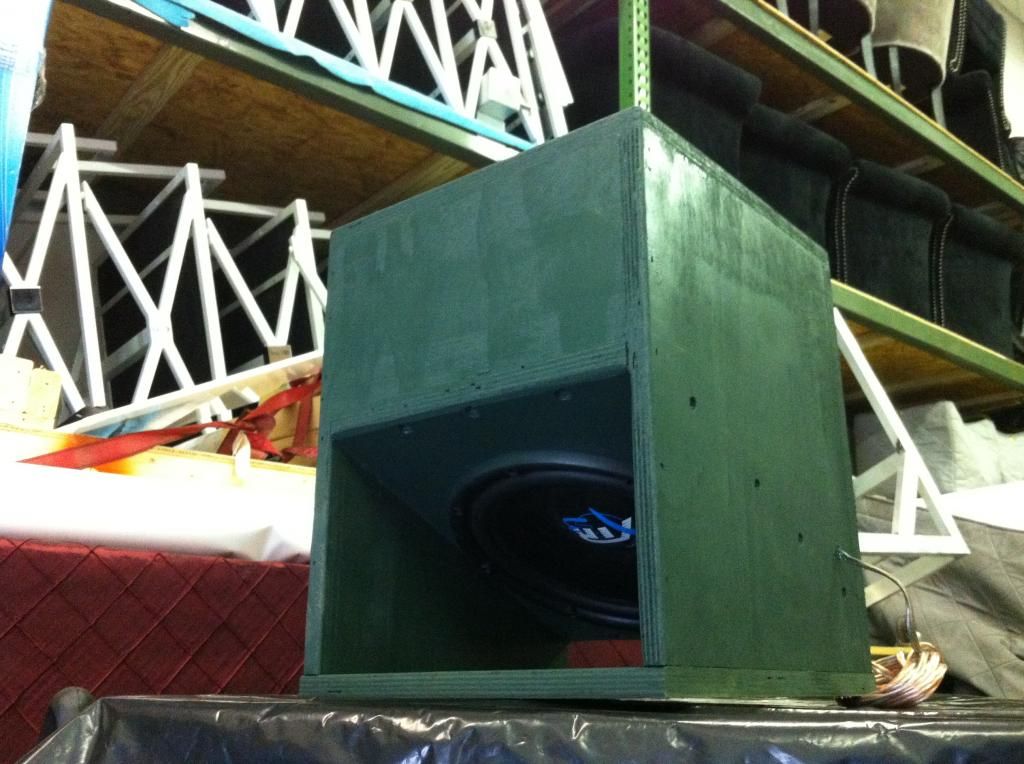 painted box green - to help hide it inside the van - incase any lookie loosers decide to creep and wana jack something - hopefully the green will just blend in there and look like a random crap instead of a subwoofer that wants to be stolen.
hooked up on the bench playing with $15 aq co ax on the tiny old school amp im giving him. its actually a decent sounding setup.