Built the 4th for my tantric md15's and they just dont grab the lows that my 2-10s in a 6th did. Here's my thoughts.
Add a series port from the sealed to the ported chamber by adding a section to the rear of the enclosure (blo-thru truck box). Seems easy enough to do.
Here's a few pics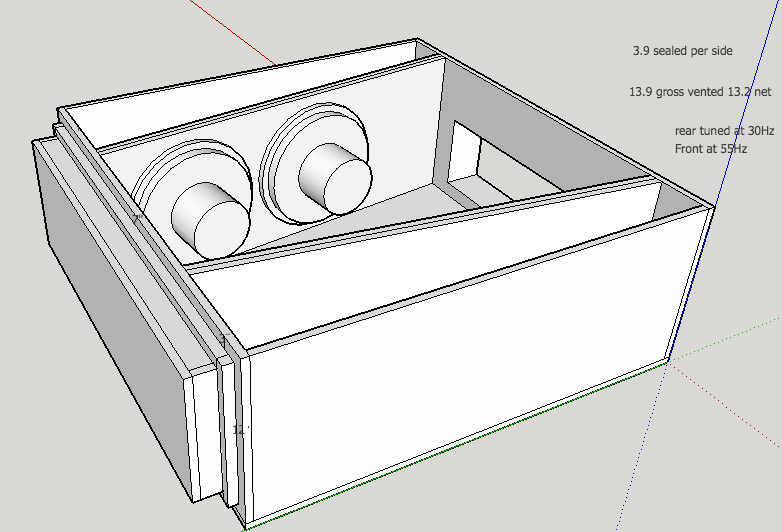 see the added portion at the rear? its a 12x3 port yielding a 9.1sqin per cuft port area for the 30Hz chamber. I know it's a bit small volume for 2 15's per side, but I'm gonna try it. Easy to put back to a 4th if I dont like it.
Front port is 28x9 which is 19sqin per cuft volume