The texture of the roll on bedliner is dependent on what type of roller you use. The ones that come in the kit are IMO one of the worst ones to use. I like using a small super fine foam roller like the ones here:
Frame Roller | RONA
. I don't have much experience with resin, but have had good luck with the roll on bedliner(rustoleum seems to be the best), but I mainly use it on the outside since I run a light bead of caulk the inside of the box. The bedliner is easy, cheap, and when done right looks awesome. It also protects your mdf from moisture.
You can pick them up at Walmart fairly cheap, you'll need 4-6 of them. I like to add a little xylene to thin it out(around 10-15% xylene to 85-90% bedliner). You don't want it super thin or runny, just thin enough to keep it from clumping. A lot of thin coats is key, I usually end up with 8-10 coats, then 2-3 coats to texture. By thinning it with xylene and using a super fine foam roller, it's easy to get a non textured finish. The texture comes from rolling it on after the last coat is almost completely dry. Use a brush to get tight corners. Kinda o/t, but I'll throw it out there anyways. When I do the outside of my boxes that aren't getting carpet, I'll do 8 or 9 coats like mentioned above then let it dry overnight. I lightly wetsand with 500 grit just to even it out and fix any screw-up's. I roll 2-3 light fast coats to throw some texture down, then use the bedliner in a spray can for my final texture, usually 2 spray cans worth(spraying about 12-14" from the box), waiting 5-10 min between passes. The end result is a decently thick nice even sealed coating, with a Line-X style texture. Not a box, but here's an example of an emblem I did using the technique mentioned above.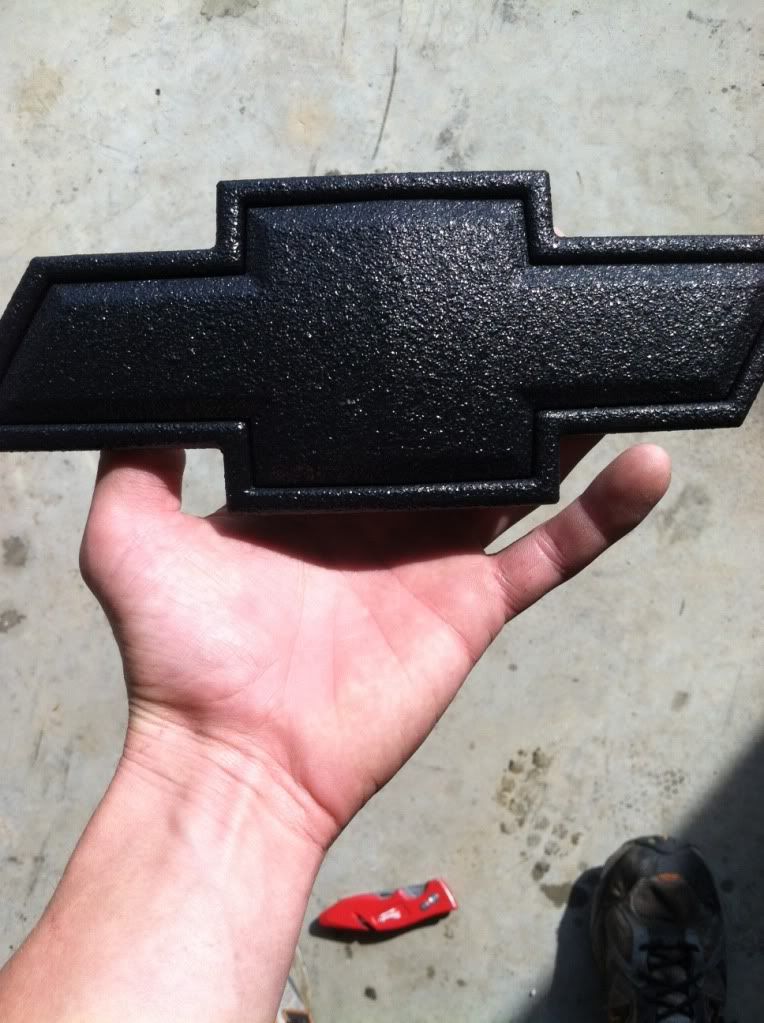 I usually spend between 35-40 to do an outside of a box, depending on the size. If you change boxes like underwear, roll on bedliner won't be too cost effective. I coat the boxes in my Jeeps since they'll eventually get wet, and I've never had an issue with the mdf swelling
Sent from my Samsung Galaxy Tab®4 on 38's