Im trying to design a 4th order for my crown vic for two zv3 15's. I want to see what you guys think of the design plus I have a few questions about it that I hope you guys could help me with. I want to do a 2:1 ratio, 6 cubes ported and 3 cubes sealed. The box dimensions are 40'' wide, 25 high, 21.5 deep which is 10.47 cubes. I designed the ported and sealed section as two seperate boxes which means the baffle will be doubled. The subs will be facing down into the sealed section. The ported section will be 40'' wide, 16.5'' high, 21.5'' deep = 6.68 cubes. The subs have .44 cubes of displacement together. Bracing will be 1'' wooden dowels. The sealed section will be 40'' wide, 8.5'' high, 21.5'' deep = 3.12 cubes.
Now the confusing part the port. The port will be an external slot port, not sure if this is the correct terminology, ported up through the rear deck. Each sub calls for 48 sq in of port so I need 96 sq in of port total. Port dimensions are 16w 6h 15.25L @ 43 hz. So overall how is this design? Anything that I need to change? Is the port area and tuning correct or should I tune higher, say 45 hz? I would like to play as flat as possible from 25-65.
Pic of the trunk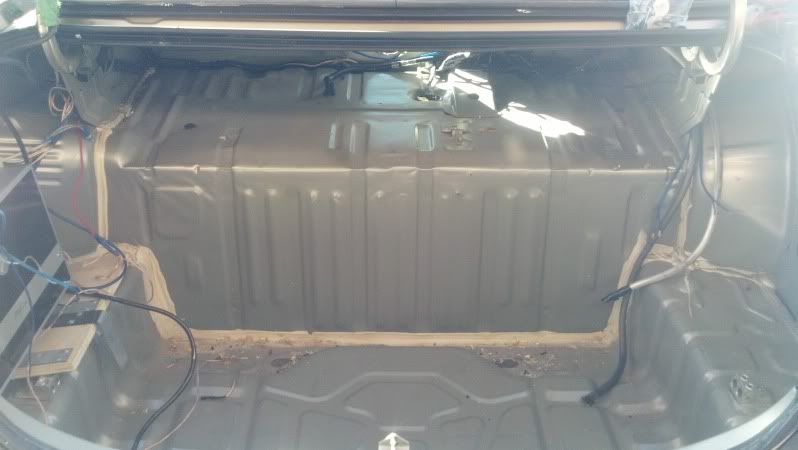 Here is what I have in mind box wise.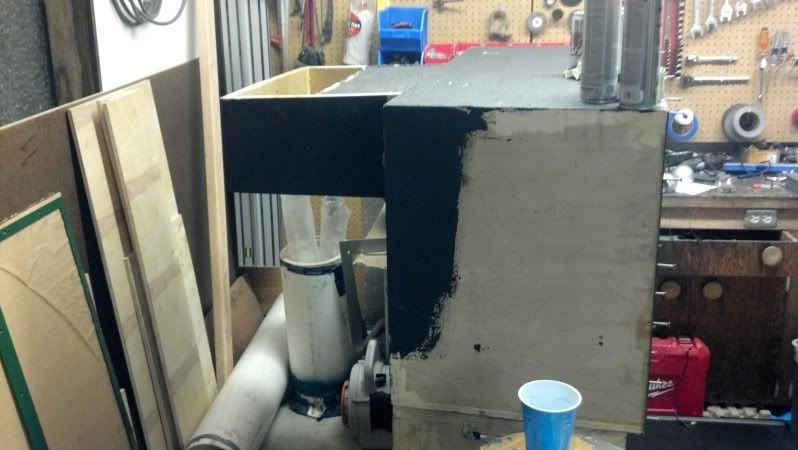 __________________
Taramps 8k
2 Zv.3 15's
2.87:1 4th Order @ 48hz