you need = a pair of c clamps of some sort - and a long straight edege.
it can be a piece of random scrap metal / or wood as long as its straight - and at least as long as the cut you need to make.
i have a 60" inch ruler (avalable at home depo for cheap) at work and i use that. - pix win so here goes.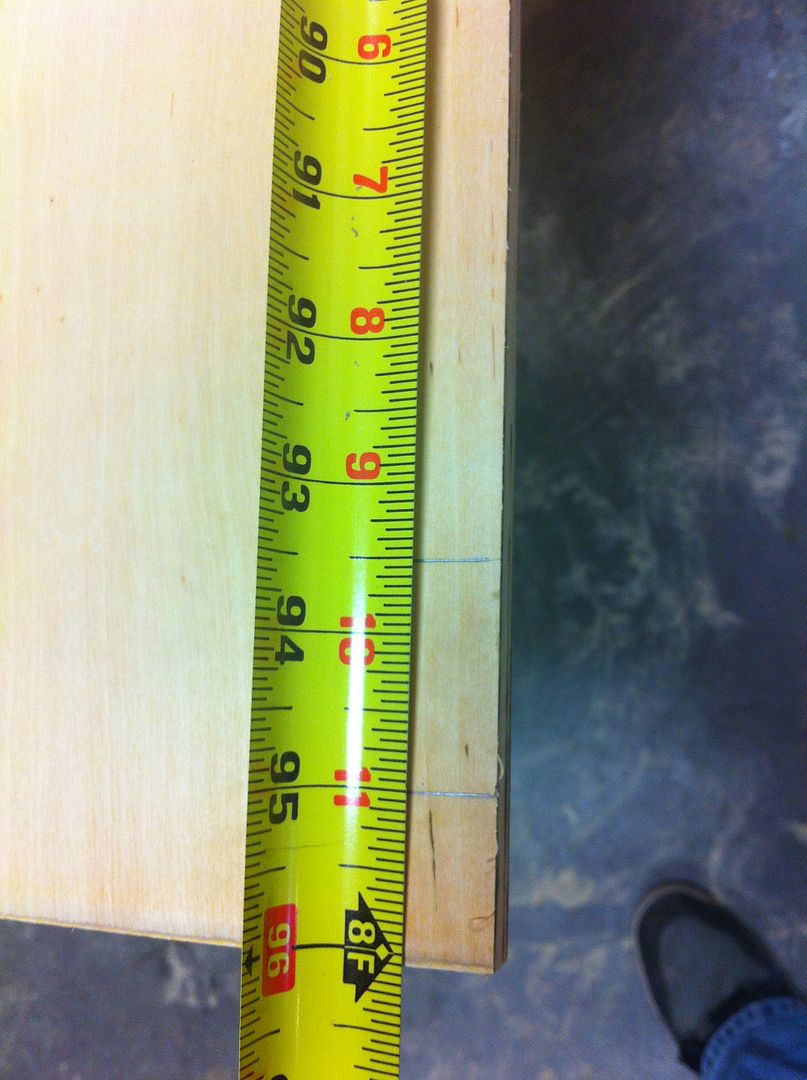 i wanted to cut my plywood to 95 inches - so you can see the cut mark at 95" as well as a second mark at 93.5" as the guide on my saw is exactly 1.5" away from where my blade starts cutting materials... your saw may be diffrent than mine so you will need to check and measure how far your blade sits in from your saw guide edege and use that measurment as your second mark.
get all lined up and square with the saw before starting your cut - making shure to double check the edege is clamped on how you want it.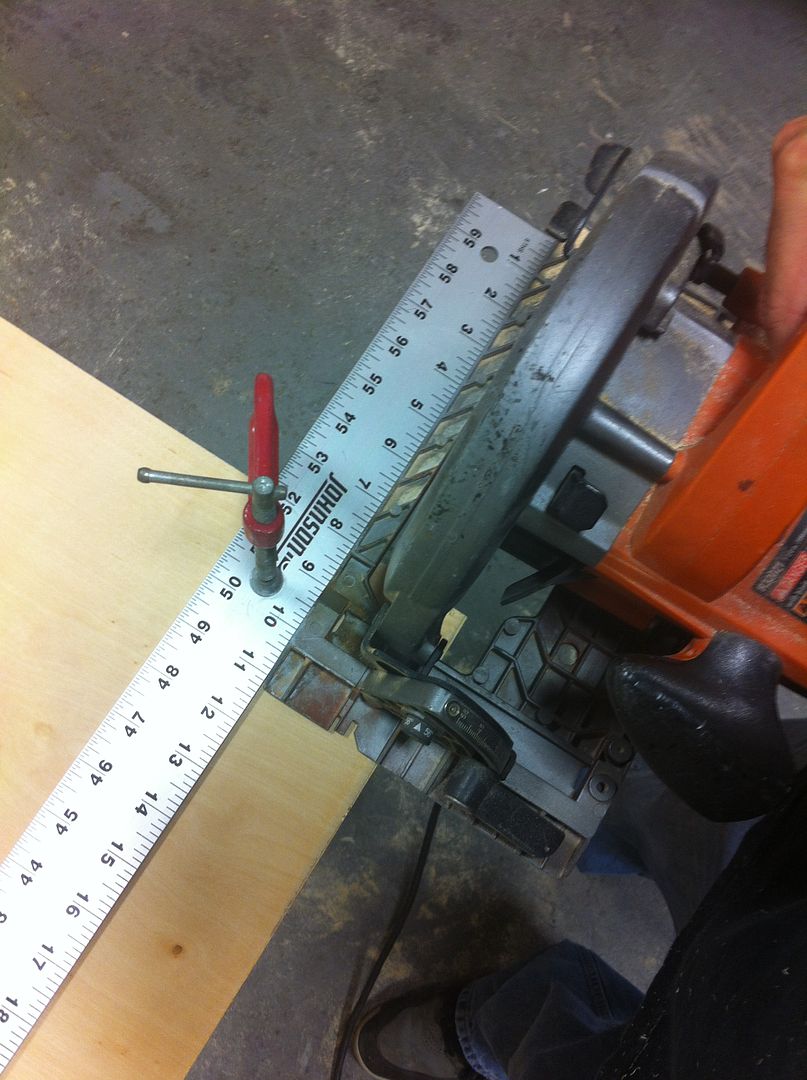 start the cut and keep the saw guide plate pressed up against your straight edege as you cut - dont let the saw walk off keep firm preasure against your guide edege
finish the cut and sand off any rough burr and boom - eazy peazy nice cuts
also fyi this below pic = yes for acurate measuring
this pic = NO for acurate measuring and marking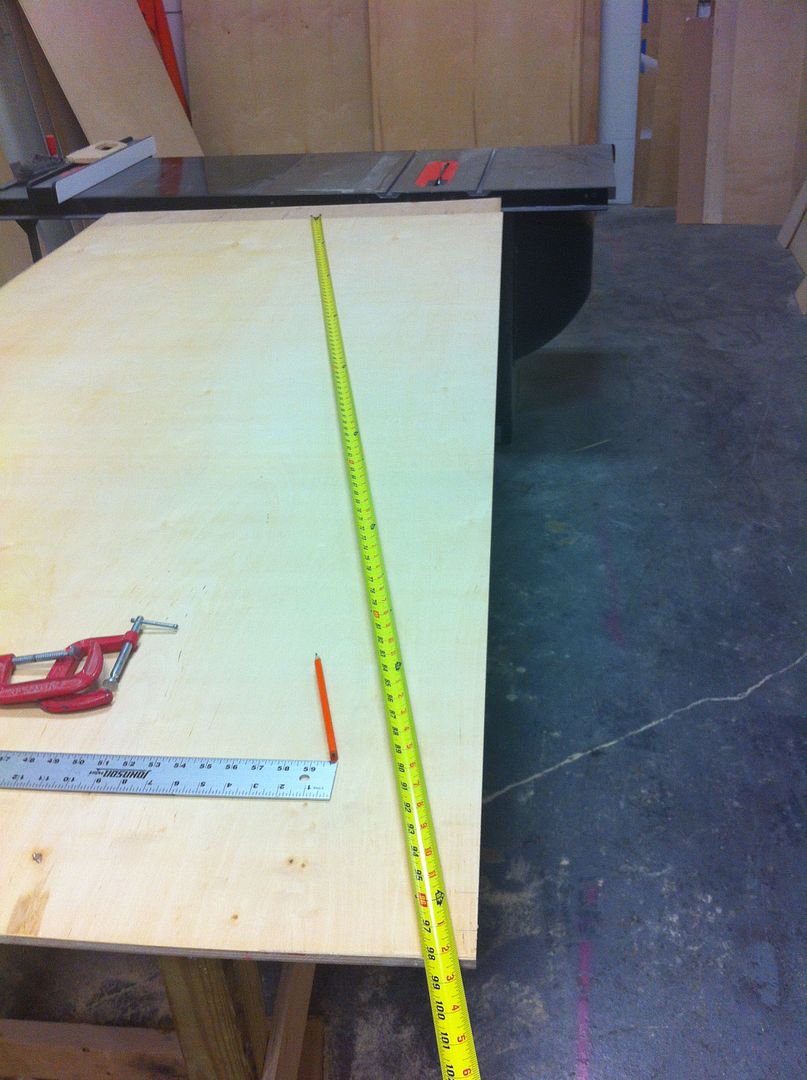 i kno that last pic is an exaguration of measuring off center or un square but it happens all the time to a lesser extent. its important to keep paralell to your work as you pull a tape across as swinging it left to right will actually ark like a pendulim and give un acurate markings to cut to.