this is gonna be for 2 soundqubed HDS208's on 1200-1500 watts.
First design, lower tuning, but port area is lower: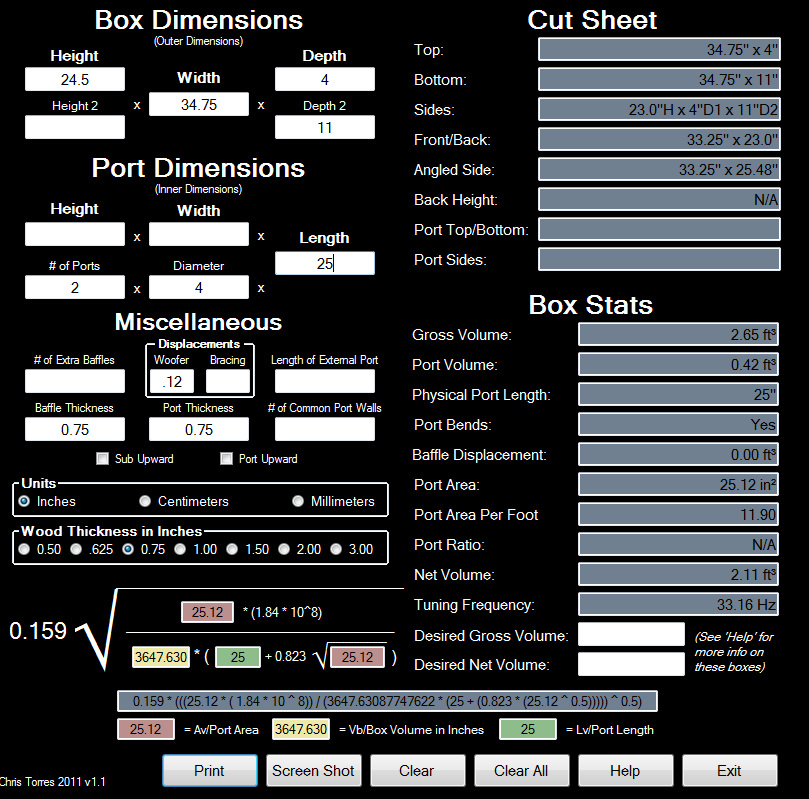 second design the port area is better, but cant get tuning lower as i can only get 6" in up to a 24" length.
if the 2 4" will work i would prefer to do that, is that port area gonna be okay? i still get stumped with round ports.