This will be the first ported box I've built so I just want to make sure I've got this right. The subs will be 2 10" AQ SDC2.5's they recommend 1.2-1.5 cu ft per and tuned to 34-38hz (I'm going for 35/36hz at 3 cubes) I used RE Calculator to get an idea of what I'd want and then took it to SketchUp to see it better. Here are screenshots.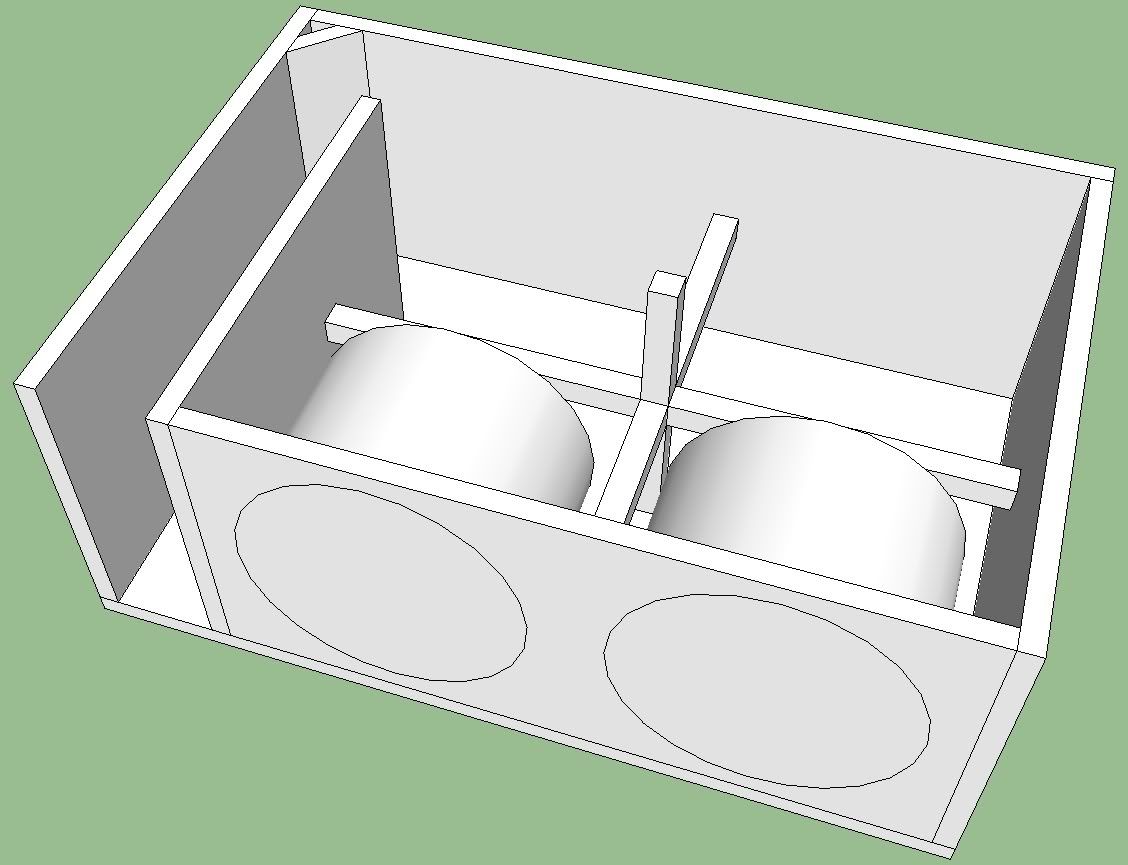 The braces are 1"x1", the port wall ends 3.75" from the back wall, and the corner piece is 3.75" from the corner of the port wall.
Basically does everything look good to you guys? Bracing good? Port good?