yeah - I got a 4 door 1972 plymouth valiant.
the trunk is full of hydraulic pumps / group 31 batterys - solenoids / wiring / hydraulic hoses / ext...
I had made this little box here to hold a pair of re x8"s
and was dissapointed with them after having a re sx 18" in my vette
rear hatch it was brutal to say the least.
please advise
trunk looks like this: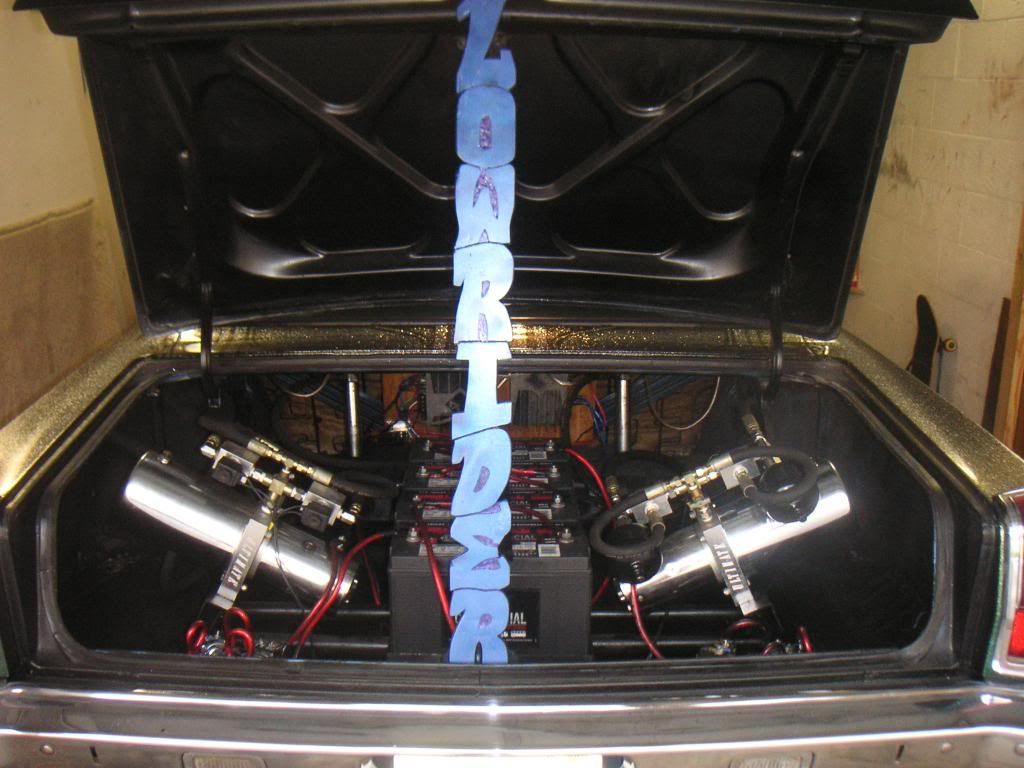 old box looked like this with the 8s in it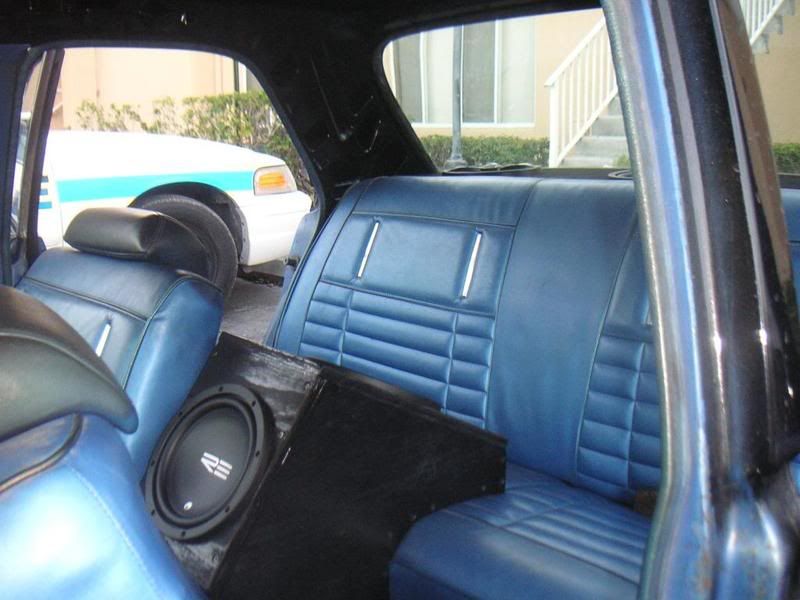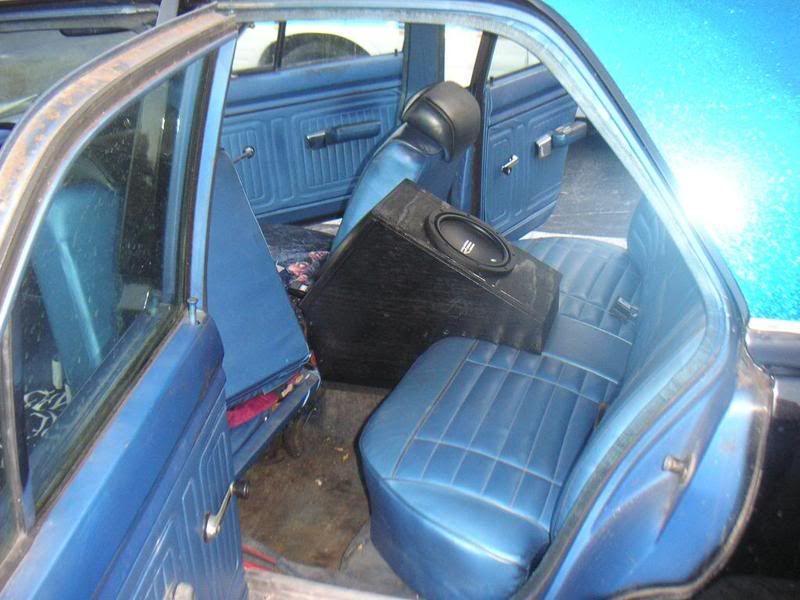 rear deck is only about 8.5" across - I cut out the center to fit a selenium 8w4p on midbass duty.. I actually like it. kicker ds 6930 on rear fill.
so the pair of 8s that I had in there sucked.
im putting the re sx 18" back in and running it off about 1300w
my last box I had it in the vette was in the rear cargo / hatch area sub was in 5.0 cubes net ported @ 35 and it slammed... but I always wondered how it would sound in 6 or 7 cubes ported @ 34
fast foward to now...
the rear seats are taken out of my lowrider. - the carpet is ripped up
and ive taken measurments after measurments back there trying to figure out if I can build a box out of fiberglass and mdf to mold to where the seats were - and hold the 18 in the center - but still allow some smaller frame human beings to be able to sit on the box back there
because
it would be stupid to take the back seats out of a 4 door car
right ?
so now my delema is
do I keep the 18 in the center of the seats ? or do I off set it to one side so there can be seating for 1 in the back comftorbly
and
do I put the port facing up to the roof coming up by the back deck
or
do I put the port coming out the bottom firing twards the backs of the front seats - so if some one sitting back there the port would breathe on to the backs of their leg down by the shoes.
im a take a pix real quick of the car now stripped down back there.
I used the rf box site to get a rough idea of the sq ft I can build back there - and came up with 6.89 cubes but then take away for port and disp. and some wood rod bracing....