like the title states - I need some help / recomendations from you guys if you dont mind.
viechle is 1990 chevy 2500 single cab.
pair of 10" subwoofers - vintage jbl gto - hopefully some one can help with the specs on them in this thread
http://www.caraudioclassifieds.org/f...361#post824361
right now the truck has one of the 10s in a sealed down fire box that is .67 cubes before disp. its probly on the small side for this sub
id like to do a ported box now for the pair of them between my bucket seats. max dimensions are listed in the pix : but idealy I would have the box be about 14" tall total with 15" being max height - and 12" wide total. leingth is ajustable but id like to not go longer than 29"
idealy the box will be downfire design again - as id like to keep it "low key" in my truck and not show off my subs to potential theifs. and I also like the fact that nothing can poke the subs if they are face down - its safer in a truck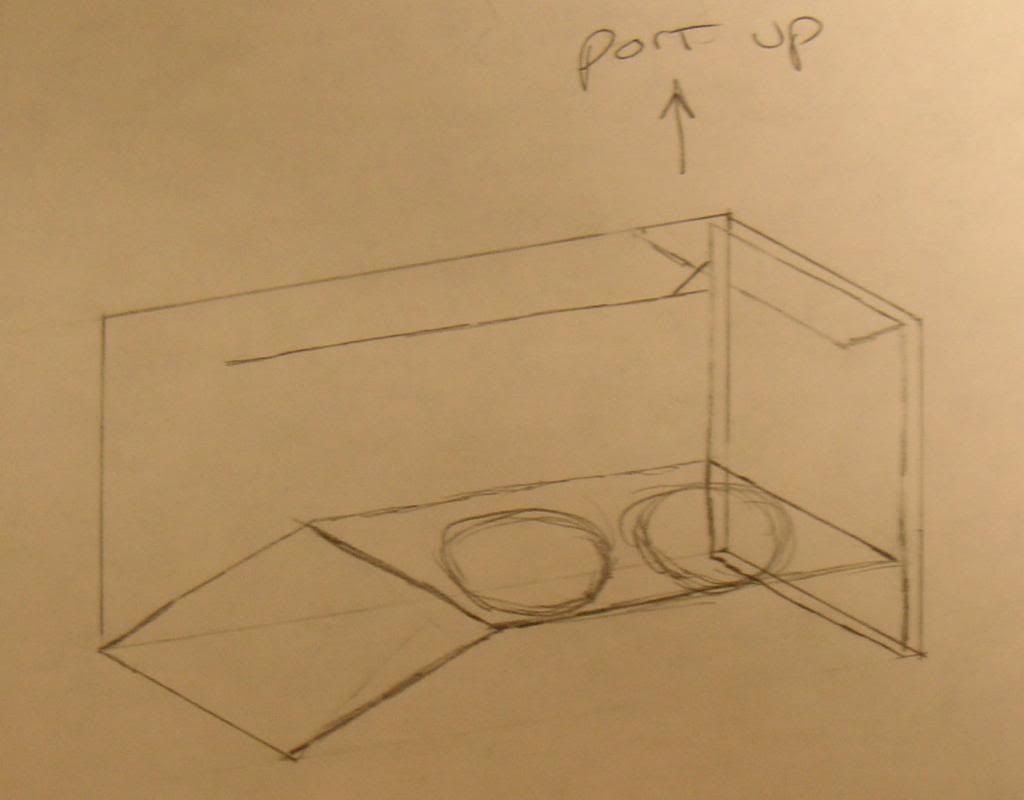 I would guess that tuning this box low like the 32 or 33 hz range would be ideal for theese subs as the suspension seems soft - wich in theory would reduce powerhandling alot below tuning frequency - and I like to listen to alot of bass musics like dj billy e and bass mekanik type recordings along with dub step remix songs and old school raps.. ext.
the truck is for sound quality - and daily driving enjoyment.
right now the single 10" is some what satisfying - but id like to give the pair a try.
amp power will be from an old school rockford fosgate punch 200a1 mono full range amp - running at 2 ohms should give 250w eazy to the pair
so thats still relatively low power to the subs id guess they might take 300w each in the absolute optimal enclosure for them ?
please give me your imputs for the box - or if some one wants to design a box for me - I can toss out 5$ in paypal is all I got to spare - ive built boxes before - and figured tuning and what not - but it seems harder this time because i dont know what #s the subs want idealy