Heres my dilemna, the box im designing needs 30 or so inches of port to have a tuning between 30hz-32hz
to make this happen i need to have a few curves and bends in the port itself because of the way the box is shaped.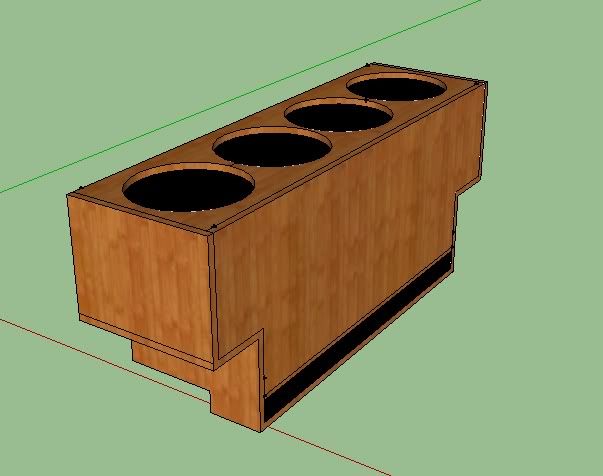 the box is average on size. after port displacement itll come out to 7.85ish.
my question is that when making certain turns in the box i was going to round them off too make air flow easier but at the end of the port within the box can i flare it or is it going to throw off tuning.
__________________

To view links or images in signatures your post count must be 0 or greater. You currently have 0 posts.

Bewbs