so i was going to do 12 12's in my truck well i have yet to build the baffle yet and was wondering if i should just do 8 15's? is more cone area cheaper and i think will fit nicer than the 12's
i still want to do a 4th order but the response im getting from bbp6 is looking odd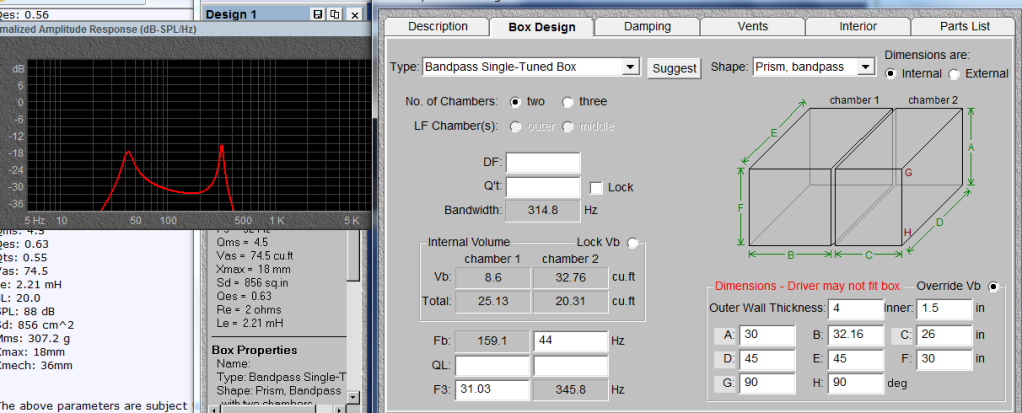 idk if it just wont work with the 15's or what but it is really off any ideas on how to get this to work or should i just stick with the 12's?
here is a link to my build if you wanna check what i was doing with the 12's
96 ram 1500 build
__________________
07 mazdaspeed3
rd d9 @ .5ohm
2 sa Zv1's 5.8cf tuned to 48 or 32 with port plugs
To view links or images in signatures your post count must be 0 or greater. You currently have 0 posts.