Working on a design to fit 2 15" subs into my impala. I know i have the airspace. I have the tools to build whatever i want. I want to stay in trunk, no modifications. Heres what i have drawn up. 3" port 16.25" tall , in no way a final design. but i think it looks cool so... here ya go
original design is 2.6cuft per sub. not enough.....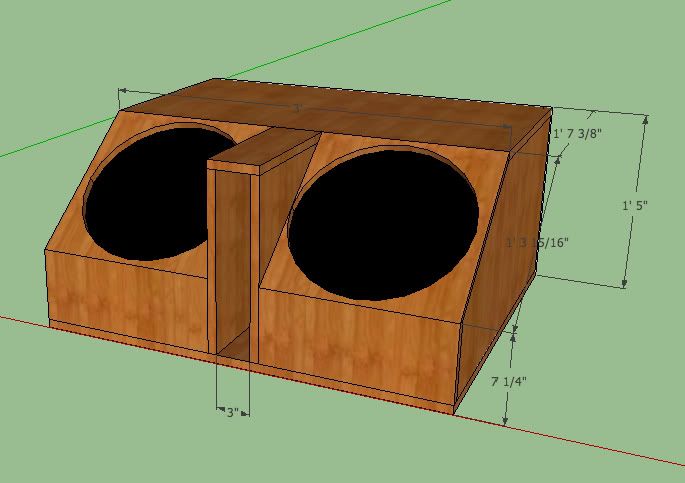 havent decided tuning yet.
Edit:
By bringing the second height up more and bringing the subs onto a smaller angle on top i created more airspace for the subs. right now im at 3.45cuft per sub after port displacement, but before sub displacement.
__________________

To view links or images in signatures your post count must be 0 or greater. You currently have 0 posts.

Bewbs