I had to take out 2 of my subs. It's super tight getting them back in due to only having access where the ported side bolts onto the box (it's not glued on there). So...I was wondering if removing the top is possible. It is screwed on and glued on with Elmers Wood glue...I know that I can obviously remove all the screws...My concern is do you think I can then get the top seperated from the box? I was thinking I'd need something that is flat and sharp to slide in between the top to get it off..Suggestions??
Here is how the top looks:
Screwed & glued on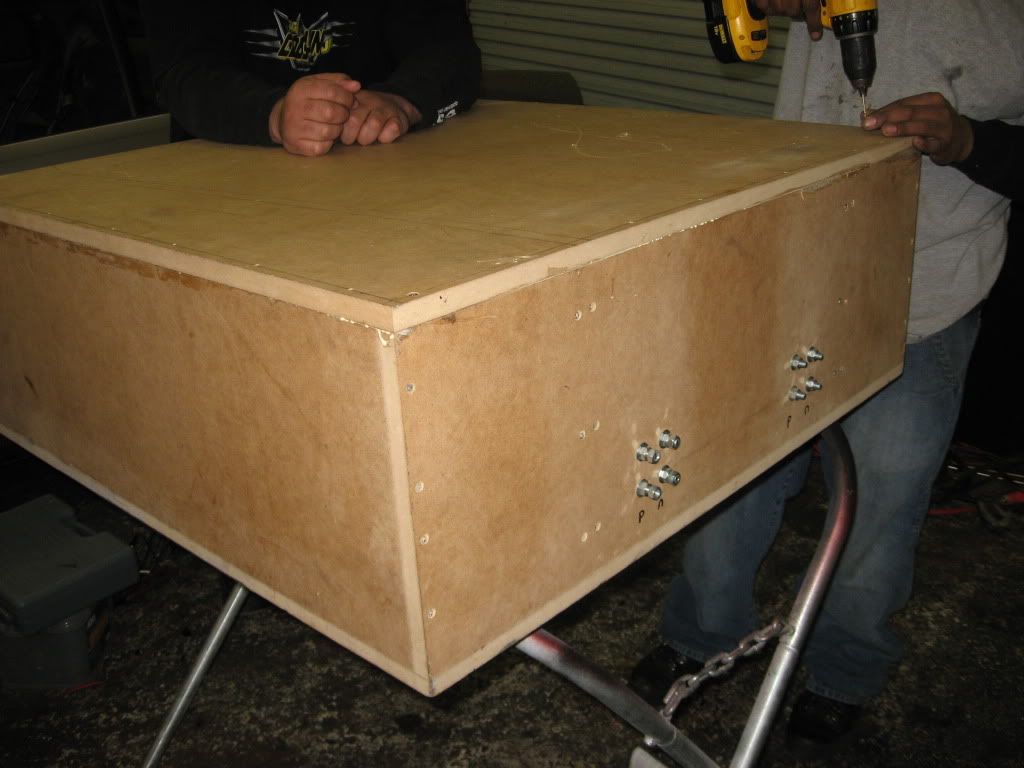 Here is the opening I currently have to work with...It's very hard getting to the sub in the back...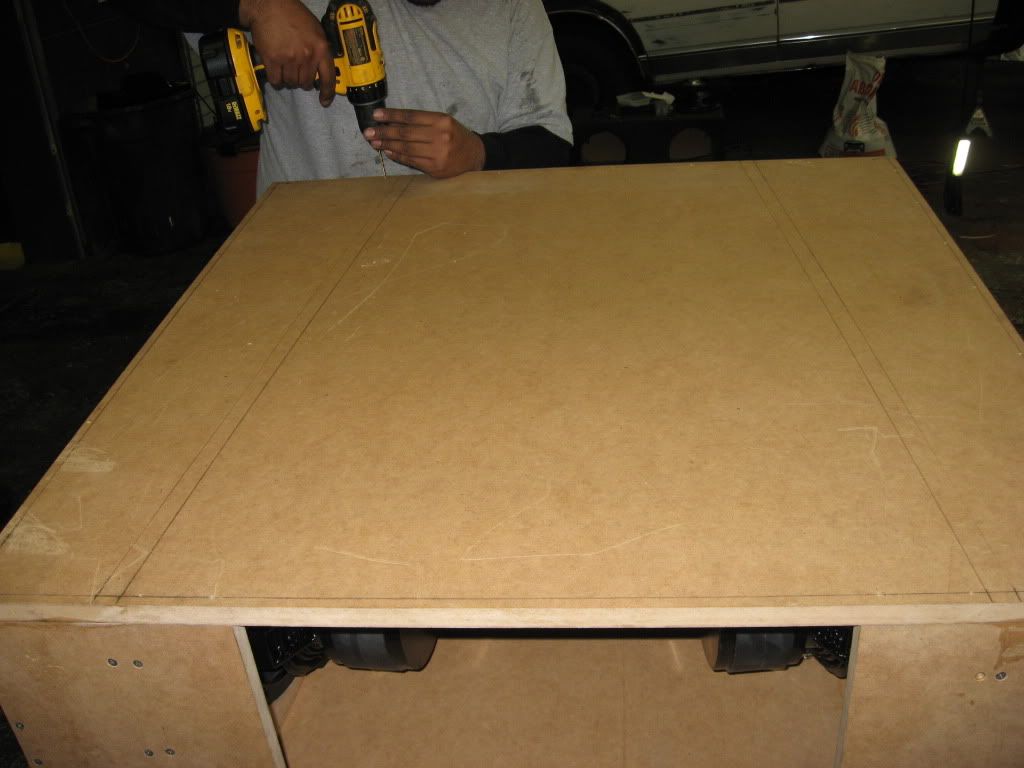 How it looks with the top off:
__________________

2000 Buick Park Avenue
Kenwood HU
Beyma & PRV Audio Mids/Highs
2 DD M4's & Cadence ZRS amps for mids & highs
4 Sundown X 10's
Mechman Alternator/XS Power Batts

To view links or images in signatures your post count must be 0 or greater. You currently have 0 posts.