1 Speaker has a bent basket and now the sub is unaligned and sounds like crap. I have it in a box currently with another one. Could you guys take the sub and make a similar ( T/s parameter ) sub? Hoping to cut down costs and ship parts of the broken speaker and have you guys work some magic on it...
Woofer Brand:*Memphis
Impedance (Per voice coil):*sits at 1.5
Size:*15
Model:* 15-MOJO515Q1
Photo: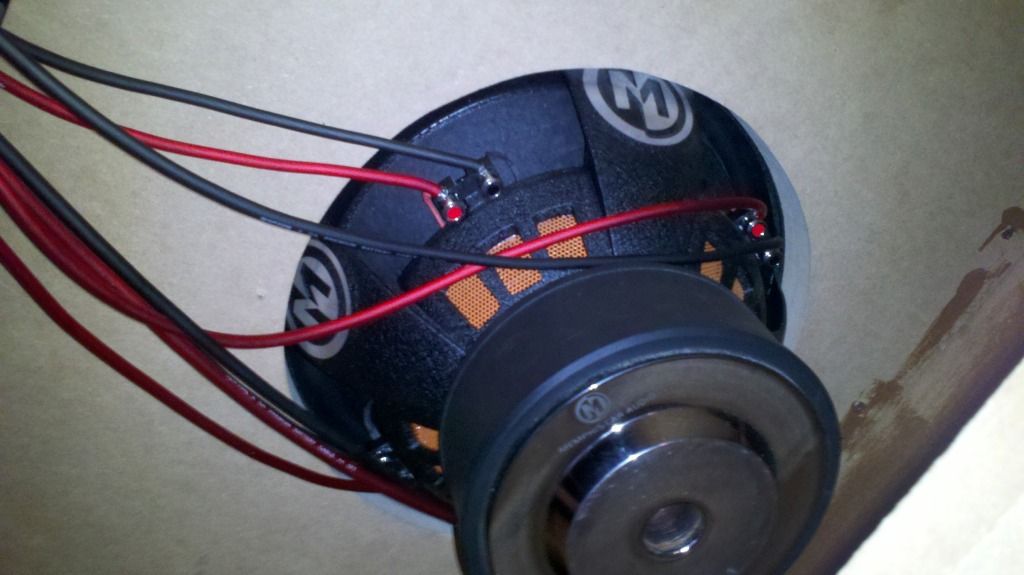 How much power does EACH subwoofer need to handle? (RMS power) 2k
The brand AND model of amplifier you'll use with it? Crescendo 3500 at 1 ohm ( because that's apparently what they sit at )
The type of music that you'll listen to with it? All
Will you be competing with it, or is it a daily usage subwoofer? Daily, no #s
Is it for competitions only? NONE
Upgrades of any sort? Direct leads, carbon fiber dustcap, etc? Extra $$?
If you have a budget to keep, what is it? Low. Wasn't expecting this to happen this soon.