Woofer Brand: Funkin Audio
Impedance (Per voice coil): D4 or D2
Size: 10
Model: FASX - 380
Photo: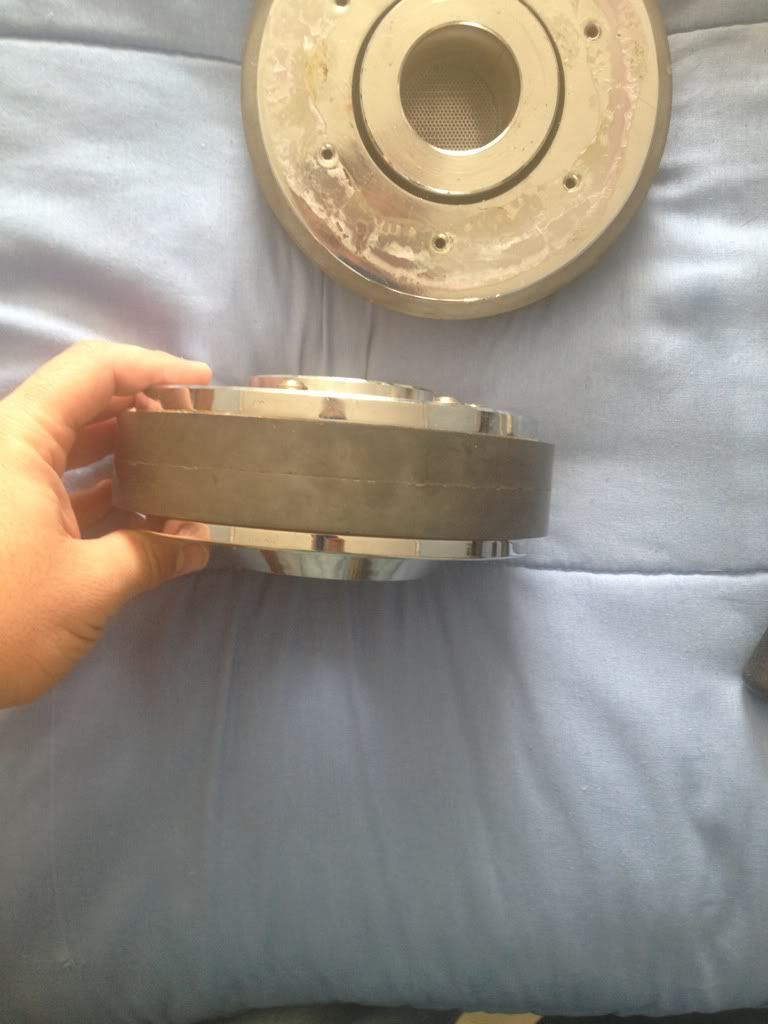 old coil: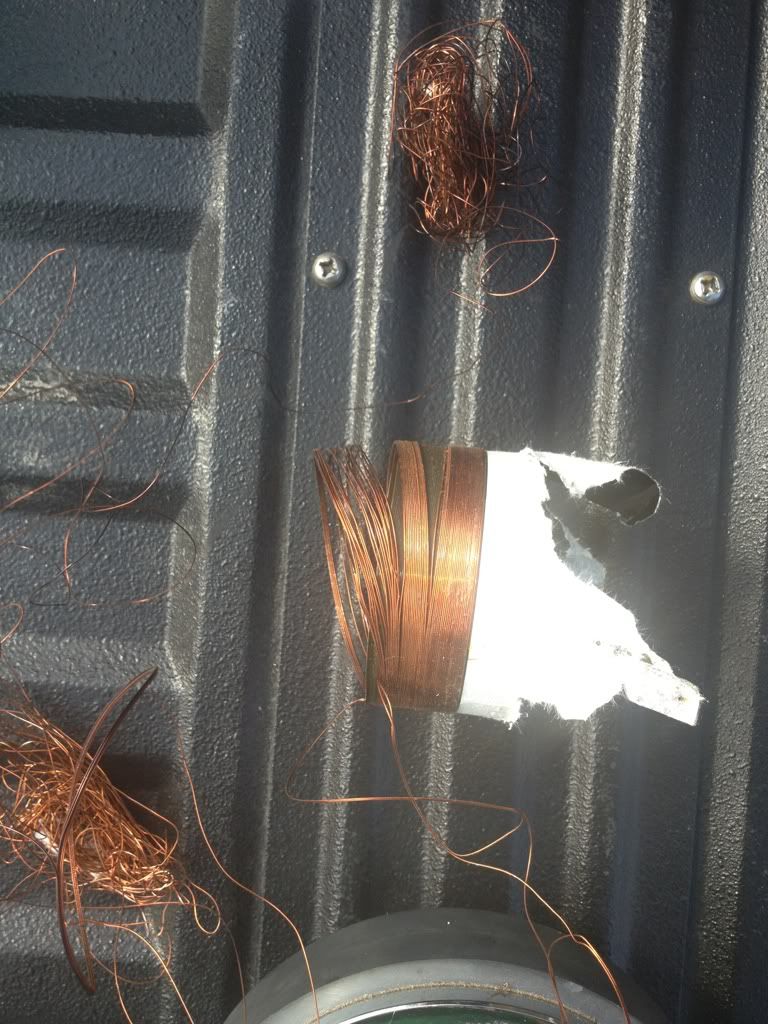 In order to get you and to get you the correct parts and pricing to build your subwoofer, we need to get a little more info from you.
How much power does EACH subwoofer need to handle? (RMS power) Originally rated at 1000rms, but not sure how accurate that is. so 500-1000 per
What impedance will you need (Per voice coil)? D4 or D2
The brand AND model of amplifier you'll use with it? Most likely Sundown 1500
The type AND size of enclosure that it needs to work in? (Sealed, ported? Tuning Frequency?) doesnt matter, i can build whatever.
The type of music that you'll listen to with it? mostly hiphop
Will you be competing with it, or is it a daily usage subwoofer? daily
Is it for competitions only?
Would you like any special colors? If so, where?
Upgrades of any sort? Direct leads, carbon fiber dustcap, etc?
If you have a budget to keep, what is it?
Where are you located? NC
Any other special instructions or requests?
Not even sure if its possible to recone these but am hoping so since there 3" coil. Hopefully you can shed some light on these as i cant find ANY info on them other than the company went out of business and was present in the lanes circa 06.
__________________
93 Ford Explorer
4 SA12s
2 saz 1500Dv1 strapped @ 1ohm
saz 100.4
4 sets of IA components
XS D6500 under hood XP3000 in back
Mechman 260a Alt
Custom door panels