ok im gona break it down kinda short, sweet and simple as i can.
bought my 1995 pontiac bonneville sse back in july 2007 with 103k miles.
car ran beautiful for the first 8 months then the upper intake manifold failed and was letting antifreeze into my oil. i caught the issue right away about 2 or 3 days later. did not drive far at all. then i went and bought brand new upper n lower intake manifolds n gaskets. and valve cover gaskets.
took motor apart. cleaned n sucked out all the polluted oil with a wet vac, wiped down the inside of the motor with dry rags. then put it all back together, immediatly did 3 oil changes that same day letting the car run for 20 mins or so inbetween oil changes to get out any left over antifreeze that might have still been in the motor and the car ran great with no problems at all for the next 5 or 6 months.
then all of a sudden out the blue one day while i was driving my motor started making a funny whineing type noise and my oil pressure gauge, voltage gauge and temp gauge all started acting funny going very low towards the warning level mark. while i was stopped in traffic but when i would step back on the gas to take off they all would go back up but the noise stood there.
i got the car home and did some investigating and couldnt find anything wrong at all.
next day i started the car up and there was no whineing noise and all gauges read perfectly fine. untill about 10 mins after the car warmed up then BANG, the noise came right back and all the gauges started going back into the red warning zone..
i stopped driving the car for about a week and could not find the issue. i then was desperate and went to several mechanic shops like firestone, aamco, and some local mom n pop shops. i even went to 4 different gm dealer service centers.
and nobody can tell me whats the cause of this, they all said this is a first they ever seen or heard of anything like it.
its now been 4 years and even after being told by some mechanics a few years ago my motor was shot and on its way out very soon, its still running perfectly strong like the day i bought it 4 years ago.
i even drove out of state back to my home town in newyork and still had no luck finding out whats the cause of my problem.
tried to pinpoint noise and it does come from the bottom back side of the motor some where. even had special mechanic listening tool like the doctors use. and thats where it lead me.
so 4 years later the car still runs perfect but every day after 10 mins of the car warming up the noise starts and the gauges drop..
all the gauges go up to normal while im steeping on the gas but as soon as i take my foot off the gas all the gauges drop back down into the warning zone again. and very rarely they will go so low that the warning light on my dash starts to beep and the "check gauges" light comes on for a few seconds and then goes right away..
also when the motor is running and the noise is there, when i remove my oil filler cap the noise immediatly goes right away instantly, but when i put my hand over the oil filler hole i can feel a very powerfull suction that sucking air in and also when i cover the oil filler hole with my hand or put the oil cap back on the noise immediatly comes right back, and if i take the oil cap back off the noise will immediatly go right away again.
please please please help.. ive done replaced almost everything execpt the oil pump itself, i have done oil pressure test, tried thicker oils. and no luck what so ever. ive replaced the oil screen filter in the oil pan and everything with no luck.
and no it is not a accessory belt noise or a pully at all. i replaced EVERYTHING ON THAT MOTOR.
here is a video of what the noise sounds like.
first video is showing how the gauges act. second video is of the actual sounds. its horrible and super loud..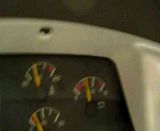 ((((( IN THIS VIDEO PAY NO ATTETION TO THE FAINT BEARING SOUND IN THE BACK GROUND. I HAD A BAD BELT TENSIONER PULLEY AND REPLACED IT. THE LOUDER WHINING SOUND IS WHAT YOUR LISTENING TO. ))))))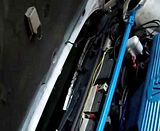 CIMG1794.mp4 video by displayaplays - Photobucket
CIMG1792.mp4 video by displayaplays - Photobucket
__________________
[SIGPIC] 4 15'' modded juggernauts with aluminum voice coils.. juggernauts will do 4000 rms per sub...and im swapping my 2 kicker 2500.1 amps, for a stetsom 10kd.. the rest of my system is ... 2 kicker 650.4 amps, 4 10'' evm dl10x mids. 4 8'' beyma highs. kicker kx3 3 way crossover, alpine old school digital sound field processor, over 100 feet of 0 awg flex wire and 300 amp iraggi alt, 4 deka intimidator batts...