something about that oil gas mix smell as it burns - love it.
learned a bunch about timing and ports / pipes when i ran in to my 79 puch magnum moped project - buddy had it in his back yard literly covered in leaves rusting away attempting to return to earth.
i absolutely re built everything on this bike myself - including the motor a few times because i suck at porting and making my own gaskets lol.
end result = fun cheap ride to work. does 60mph currently - and when i replace spring points with electronic ignition ( have it wating on the bench ) i should be able to get the revs over 8500 wich is the float point on the spring points right now - my akillies heal.
started with :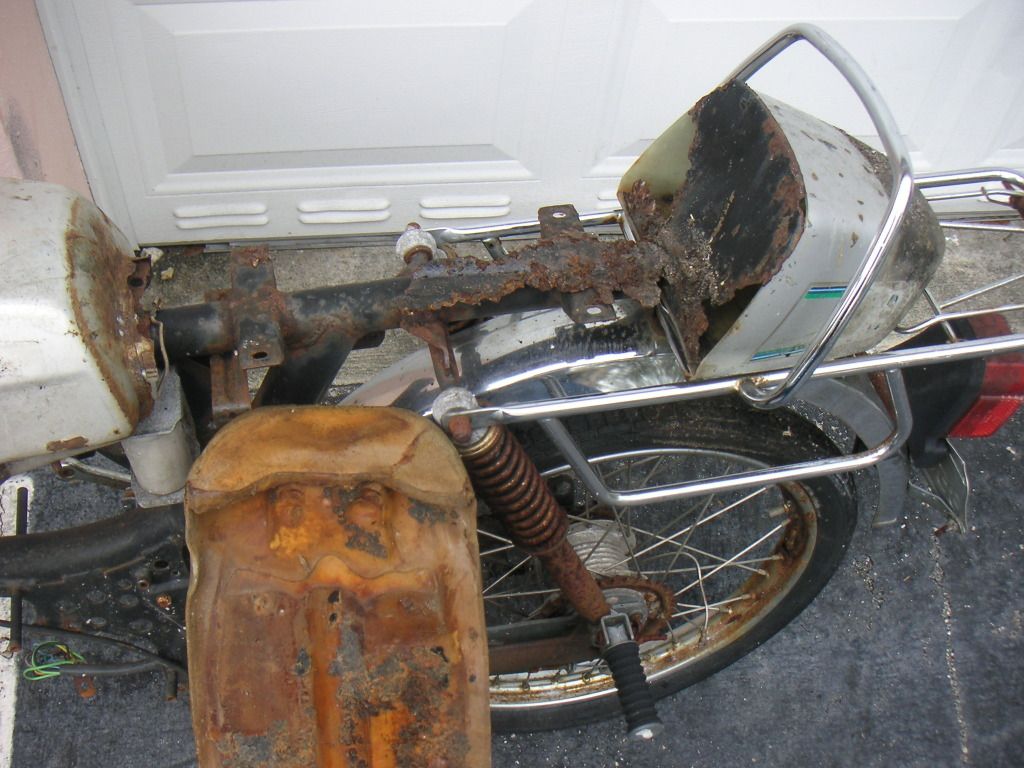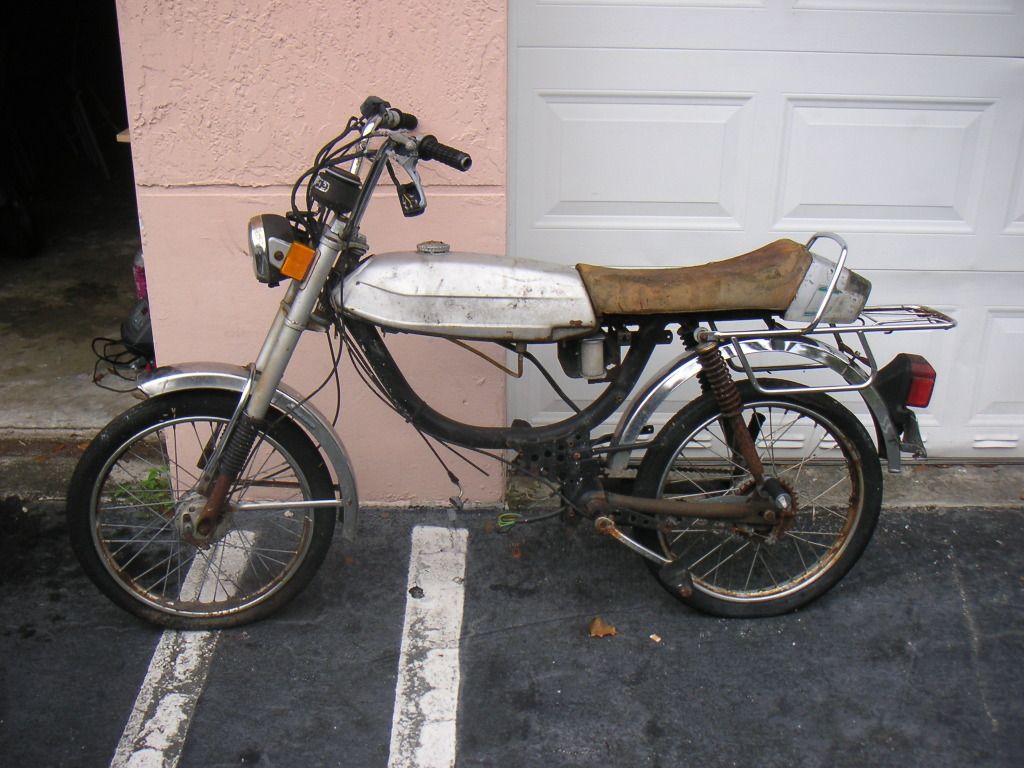 and an engine from a maxi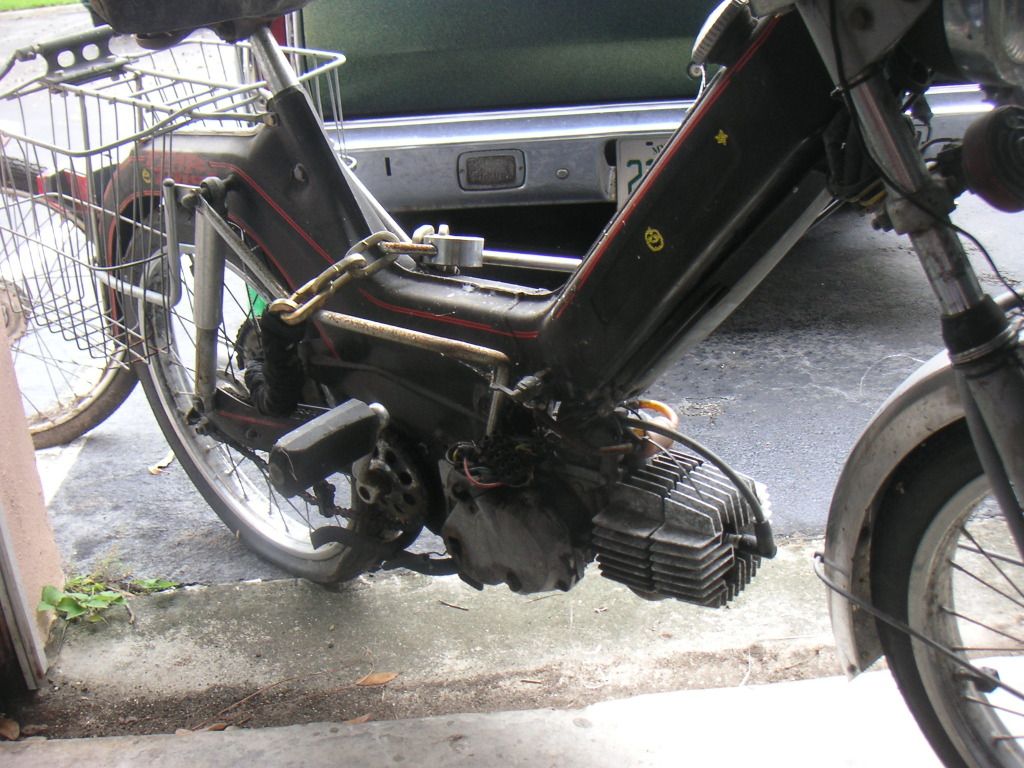 i love tinkering with the thing. taking a e50 engine that was designed to hit 25mph from factory and building it to a 60+ mph ripper is rad.
the only realley crappy thing is the breaks - designed to stop a ped from 25mph = great job - but from 50 60 its a little weak
all go and no slow hahaha i always wear a helmet and glasses when riding. saftey is important.