Bought this car wrecked its a 1997 Grand prix se 4door, with the long lasting and my favorite motor gm ever built the 3800 series II, bought it for a cheap car for the wife to drive back and forth to work instead of having two gas guzzelers, it was hit on the left side, got the doors and fender installed just have to paint them when i have the extra time! But tonight i did the intake gaskets which is common on these 3800s and easy to do as well!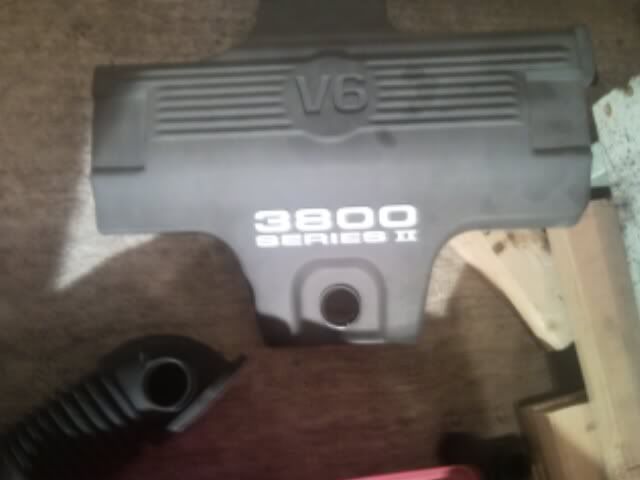 Picture of the intake plenium off the motor, fun fun with all the bs hanging all over!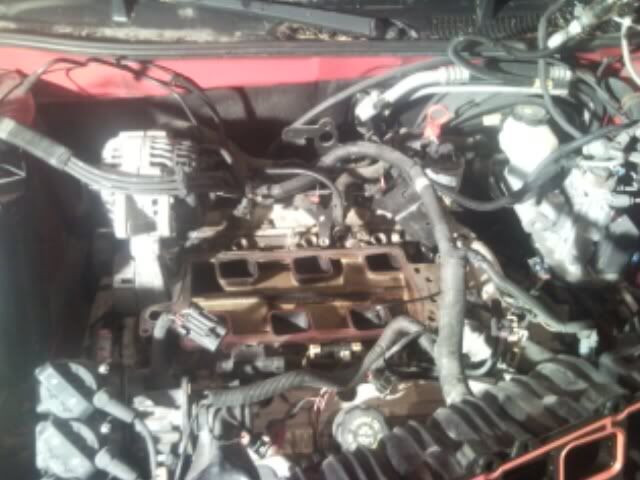 This is the old intake gasket!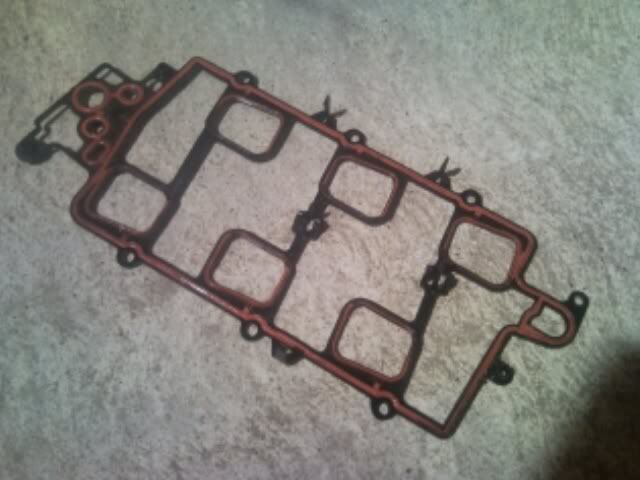 The new intake plenuim gaskets installed!
And a snap shot picture of what i have to paint still!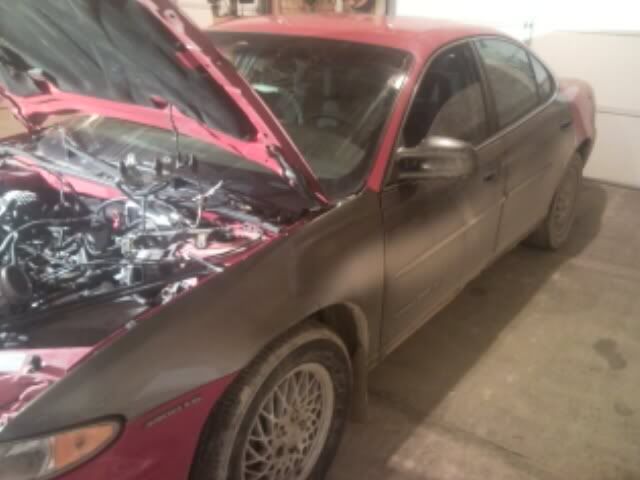 __________________
TEAM GORILLA
TEAM GHOST MOB
2007 Ford F150
1995 T-Bird P.I. 4.6L 312rwhp-Comp car,work car

Trunk Car class for 2011 MidwestSPL division!!