Well, I'm considering switching from AGM to lead acid.
My battery bank is in the bed of my truck, so I'm not concerned about the gas that's created when the batteries charge.
I have money in the bank and can trade in my year old AGM's for partial credit on the new purchase. I'd like to get a bunch of "scrubber batteries" that look like these 8d's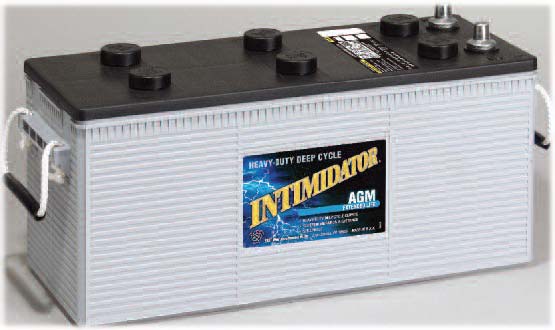 I can get a lot more capacity for my money with non-sealed batteries. Plus, my amps can take up to a 16v input voltage. I have an isolated electrical system from stock. It's my understanding that I can charge the lead acid batteries higher with a potentiometer on occasion (like 15.5-16v for full tilt demos) because I can just add more distilled water if they gas a little, unlike AGM's which would be permanently damaged by gassing.
I have five AGM group 49's right now that are 80ah each. I could buy more for $150 each if that would be a better option, but I'd like to try a huge bank of deep-cycle scrubbers designed to run heavy equipment all day off one charge. Even with the quad alts, I'll probably hit battery voltage full tilt at idle. The amps are stable down to 8.5v, so battery voltage would be fine.
Thoughts?
__________________
My Silverado:
To view links or images in signatures your post count must be 0 or greater. You currently have 0 posts.
Four VP 7k's. B-pillar 4th order and 8 15" Soundrive subs
Quote:
Love is when she licks your butthole and try's to kiss you and u smack her but she doesn't get mad because she know that nasty and she in the wrong