So im plowing yesterday plowed for damn near 15hrs yesterday, but I loose 4wd trying to do my drive way, so I thought hell the transfer case must of went out, which very unlikely on these old cast iron 205 TC, but messed around with it a bit, and it wasnt the transfer case, so thought maybe a lock out, then thought well maybe something broke on the front end, so I take the front differential cover off, and well I found my problem, after 30yrs it just now decided to let loose on the old girl, so ill get the parts and fix it tomorrow, just one thing after another, the bolts came out and got grounded up, that hold the the lock out plate to the main gear in the ring and pinion, so we had no 4wd.....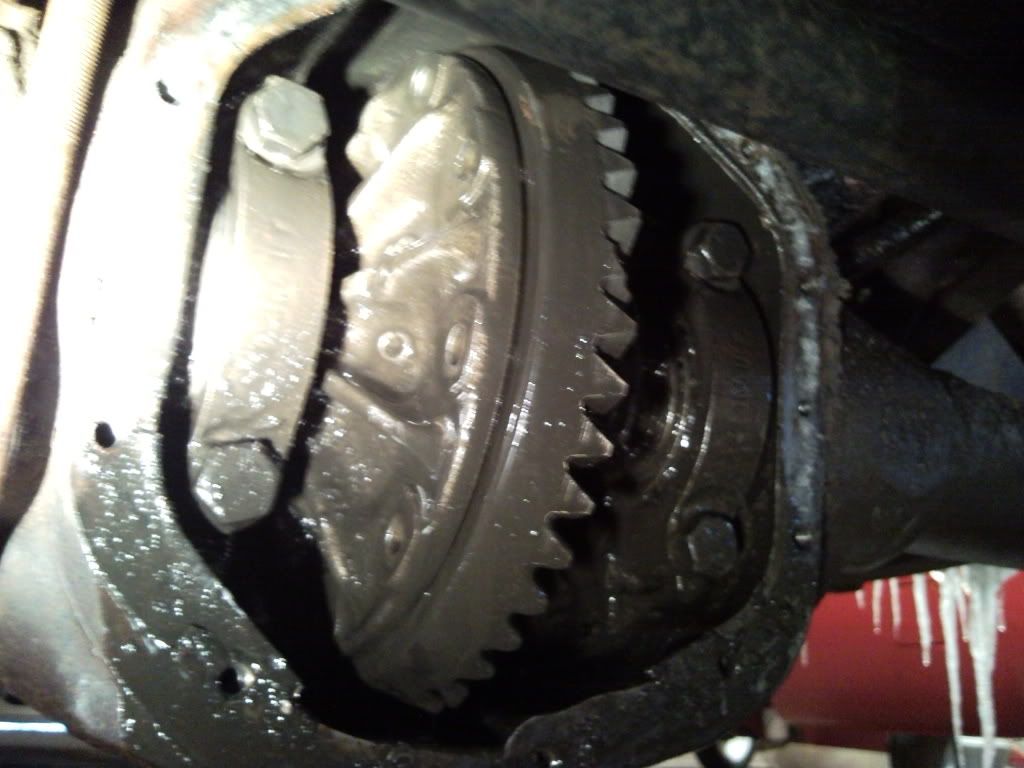 Below, you can see where the lock out plate and main gear meet and bolt together, so when you lock in the right side up your front end will lock up for 4wd...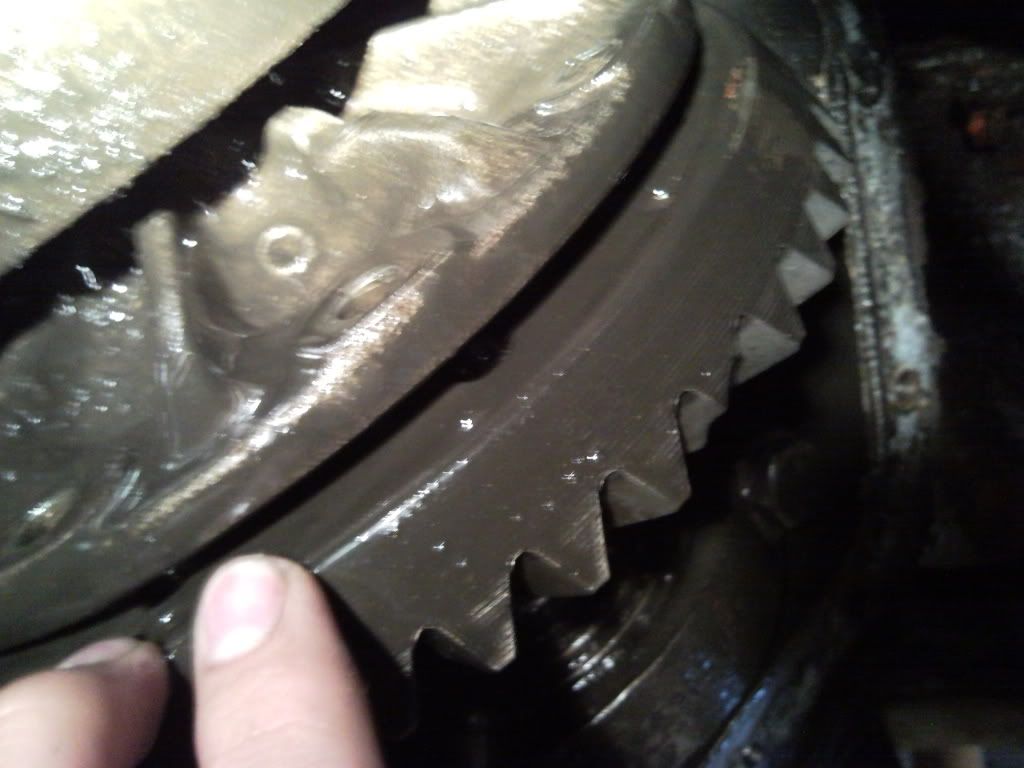 And you can see how it chewed up the 10 bolts that came out of it, couple teeth got broke off but it should be ok...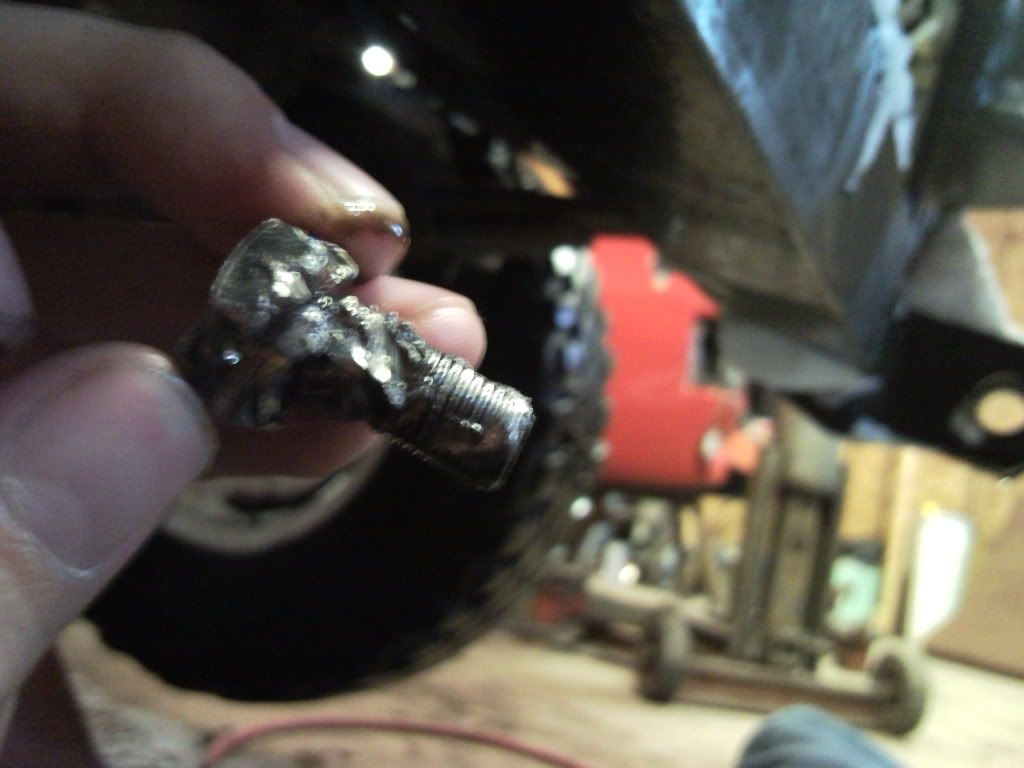 And here im taping the threads just to make life more easy...
And then a lil video of yesterday when I lost 4wd and got stuck...
http://www.youtube.com/watch?v=FBO-ng1HCZE
__________________
TEAM GORILLA
TEAM GHOST MOB
2007 Ford F150
1995 T-Bird P.I. 4.6L 312rwhp-Comp car,work car

Trunk Car class for 2011 MidwestSPL division!!