lets see some pictures of cars that you have totaled out and how ya did it.
1999 blazer 4 door hit a guard rail doing 65 when someone cut me off on the highway. rolled 3 times into woods. right front tire found 50 yards into the woods from where my truck stopped, and the cable holding the spare tire on snapped off too due to the G forces i guess. truck landed on its roof. this was spring of 09'
the damage is done
blew out both back windows (my two yellowtops went through them and hit a tree. R.I.P yellowtops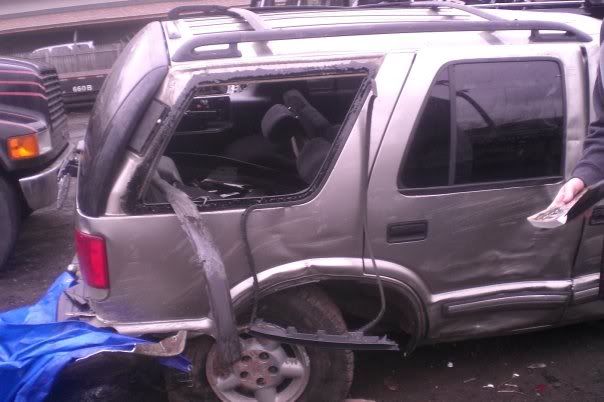 front end where impact was on passenger side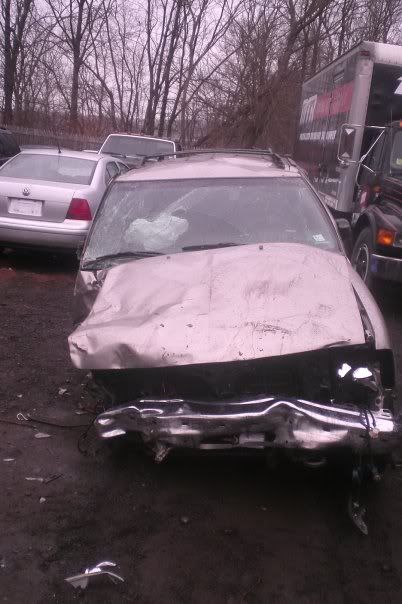 both airbags
trunk
where i landed on the side of the highway
backing up 3 lanes of highway to get my truck out of the ditch. my father had to pick up all the parts that broke up of they were going to give me a ticket for littering too.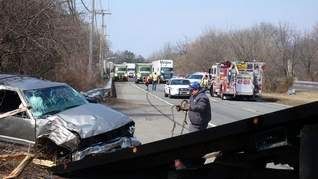 heres an interesting convo:
paramedic: ok sir, is that your tire over there in the woods?
me: well sir, thats my spare tire.
paramedic: your spare tire?
me: yes sir, see it doesnt have break assembly attached to it with an axel. and if you look right there on my truck, i just happened to be missing both of them.
paramedic: oh...are those your batteries by any chance?
me:yeah....
paramedic: oh...
paramedic:....
paramedic:how did you walk away from this?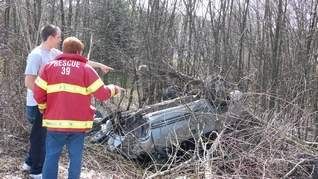 __________________

To view links or images in signatures your post count must be 0 or greater. You currently have 0 posts.