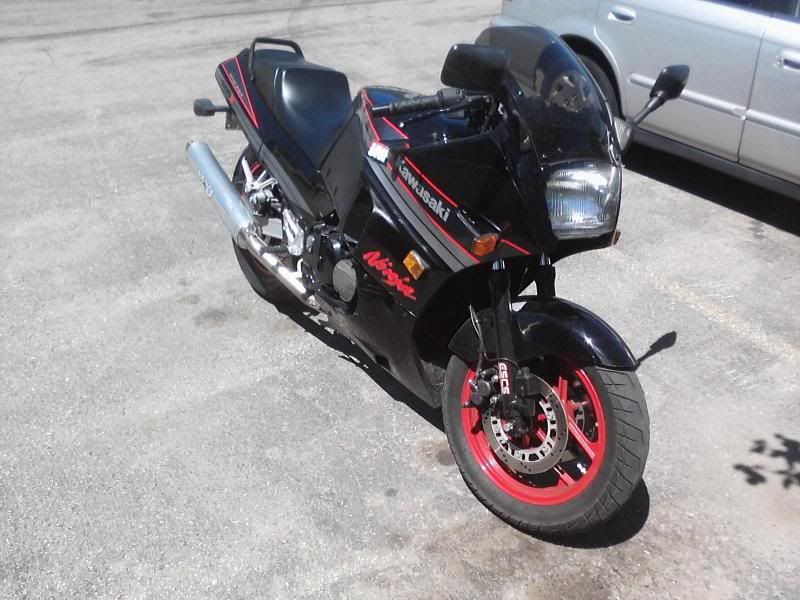 89 Kawasaki Ninja ZX600C
Its my boss's old bike. He just bought a 08 Suzuki GSXR 750 so I was the one in line to buy his Ninja. Paid the first but to him the other day, and will continue to do so until its paid off. It rides great for its age and only has 28000 on the clock. Very powerful bike once your out of first. It had been laid down but no damage accept to the fairings. Easy fix anyways. Alrerady has been converted to the single exhaust with a Vance & Hines Kit.
Also passed my M class temps yesterday and next step is the MSF Course.
__________________
3rdshiftdiscretion.... Leader of Audio-K products!

To view links or images in signatures your post count must be 0 or greater. You currently have 0 posts.