Im going to start my explaining, I love a couple things in this world. Speed. And power.
I have a bike, not fast but quick, but I also know I will end up dead. Your body is like a rag doll at 120MPH.
My friends has a 95 Chevrolet C2500 w/ a 6.5L turbo diesel. His truck is overheating, losing coolant and has a lot of blow by. Meaning it could be a cracked block or a headgasket + piston ring. He said its mine for $500.
Worst case scenario, I can pick up a 6.5LTD of CL for around $1200.
I know its a 2wd, but I dream of having a lowered Diesel grunt. 3" turbo back exhaust and roll coal.
Make it look something like this: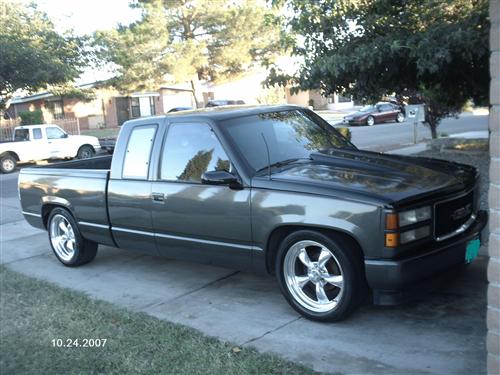 If I were to go through with it I'd have to sell my bike to fund it.
What would you do?
__________________
3rdshiftdiscretion.... Leader of Audio-K products!

To view links or images in signatures your post count must be 0 or greater. You currently have 0 posts.