Ok, snagged this off local CL for a steal of a deal, and honestly, I'm sorta clueless as to what it is. It is definitely in a VLX 200 chassis (40 incher) but i'm not convinced it is a VLX 200. The only other picture of a VLX 200 that looks similar is the one posted on ampguts.
All others that I have found have 4 toroids, instead of the two that I have. Also, the capacitor number and grouping is slightly different.
Anyway, thanks for looking!
Paul
Mine: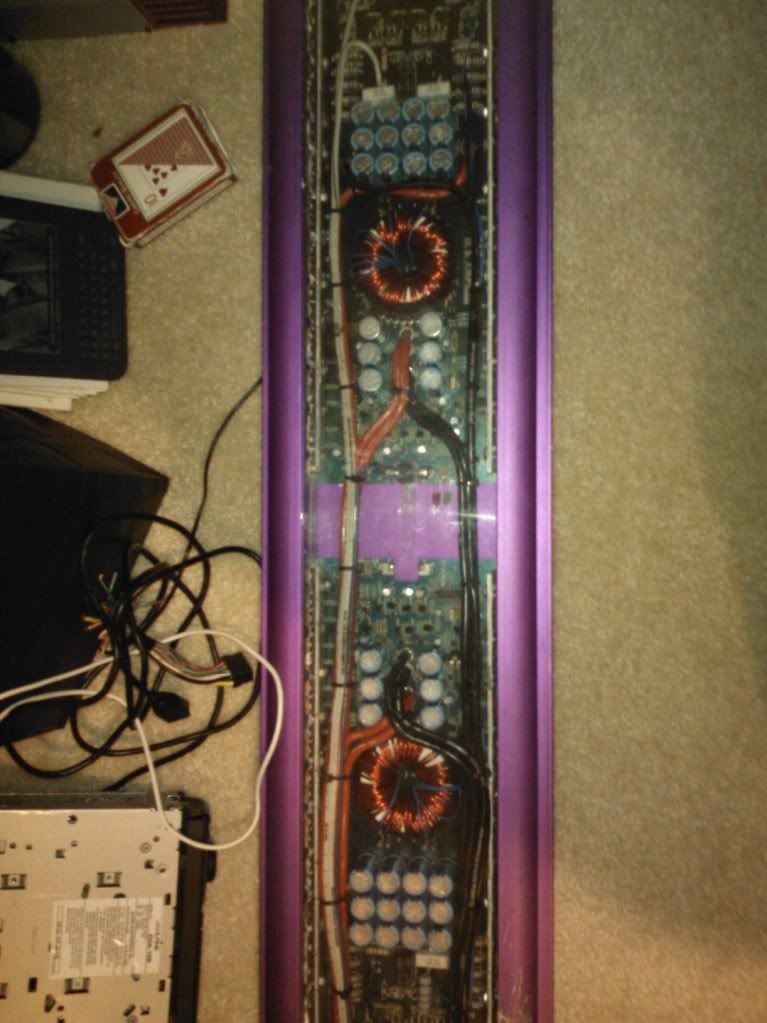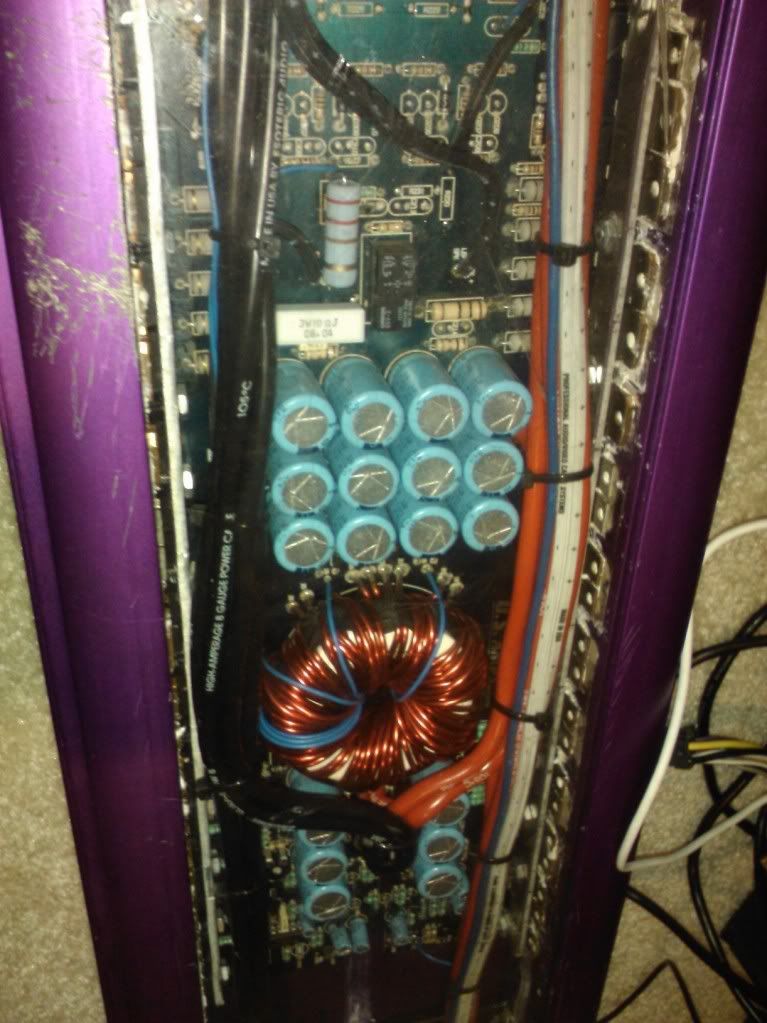 Also, here is a 3-4 inch gap that also seems to be unique to my/the ampguts amp: