I had a SKAR and a SAZ1500 side by side for guts and really liked the looks of both. I have a SAZ1500 that I bought from db-r as a refurb and it looks great. Don't forget to check them if shopping for that line.
As for the SKAR I really liked the guts of it as well, and the rated 1680 @ 1 for a 1500w amp!
Another notable if not looking for cleanliness and just loudness might be the Stetsom 1K5H...
SAZ on the left, AP1500 in the middle and the SKAR on the right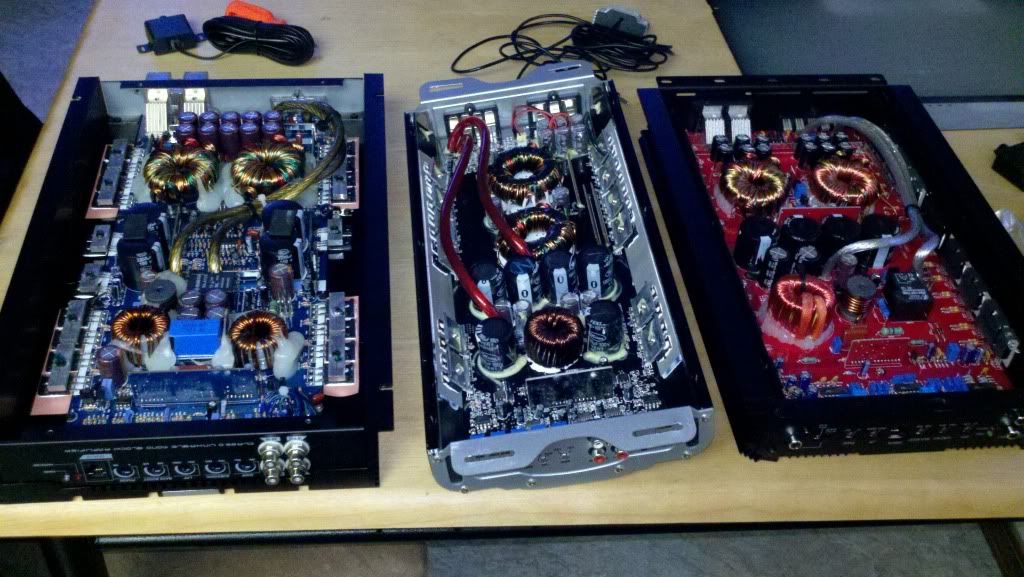 __________________

|2011 Toyota Carolla S |2 Mmats HD4000.1's | Pair DC XL 12's w/AR cones | Average headrest score out of the trunk...will update after world finals