okay i cant lose my backseats anymore, after starting the false floor in the back of my crew cab silverado i noticed how often i do have to use my rear seats. So now its back to the drawing board for a center console, but i want to get fairly loud. i want to get a 15 in there if possible....
I have roughly:
13.5 - H
15 - W
42 - D
to work with, i might be able to squeeze out 15.25 width to make the cutout diameter bigger if absolutely necessary.
Here's a quick sketch to give you a better idea of what im working with, note the mounting depth i have to work with also.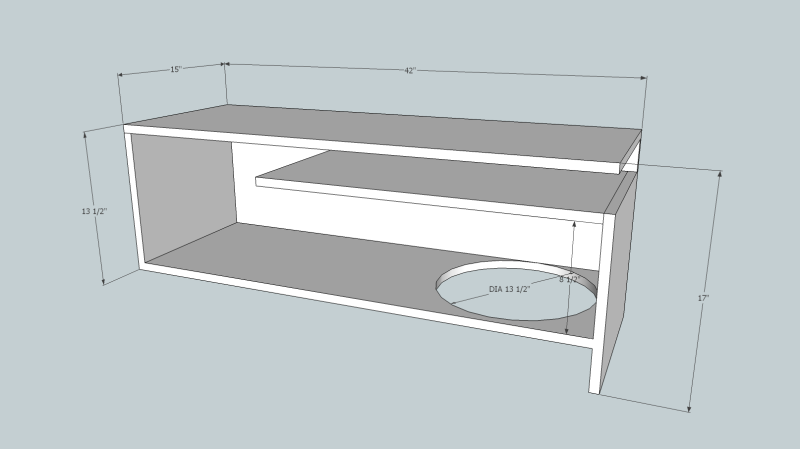 (in case you cant tell, its a 13.5" cutout, and 8.5" mounting depth)
According to torres, this box is 2.79 @ 32Hz - 37.17sqin. of port. after all displacement.
Now the question is, are there any 15" driver out there that i can get to work in this? or should i just get a beasty 12? I would much rather go with the 15. Any and all help is appreciated.