Sounds like fun!
First build in this car: 6 Hifonics Hfi 12"s ported through rear deck
Next was 6 QPower Comps (Kicker c15 clones) 15"s in a 4th order. Not sure where my complete pics of this install are, but this is close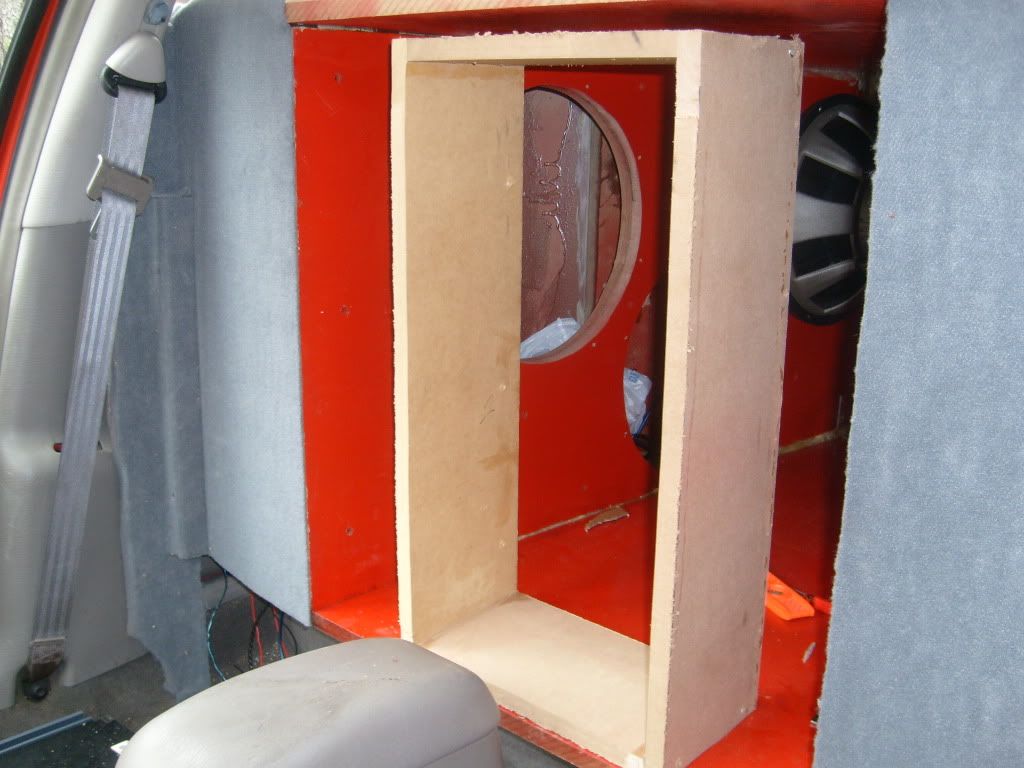 Major fail with that install, so i changed it up to 6 12" VVME "Ebay" subs in a series 6th order:
Another downer. Thinking back on it, I could have gotten it to work, and I will be revisiting a 6th order design for my next enclosure. Changed it to 4 of the same subs in a 4th order, which oddly enough I don't have a picture of. I used the same basic shell and design as above though.
Doors: You can see the dual 6.5" pods on the right in this picture. The were great but took up too much space and were ugly as sin.
New doors, (1) 8" Silver Flute and (2) 6.5" Bravox:
In the first door pod picture you can see part of my modified dash. Gauges were replaced with a 7" tablet running Torque and a 7" screen for the backup camera. Each top corner of the dash held a 3" Aura NS# drivers and a single CDT 1" Tweet. AN additional NS3 was mounted in each a-piller. HVAC was moved to the factory passenger airbag location and a custom center piece to hold a 9.7" tablet and 1/2 DIN EQ was fabricated. Here's how it sits now, I'm building the best possible SQ front stage I can: