So i have been looking at all the big amps available recently and I continue to go back and forth between companies. What it lead down to in my decision is to look at gut shots. Well I found it hard to find gut shots and to compare them side by side, so I did a fast throw together of several big amps, Im sure Im not the only one wanting to compare these. Figured if anyone else is wanting to see the difference between them this will work well.
Note not all the amps are the same dimensions I simply did that for picture purposes.
Im sure some of you will find it interesting how close some of these to one another.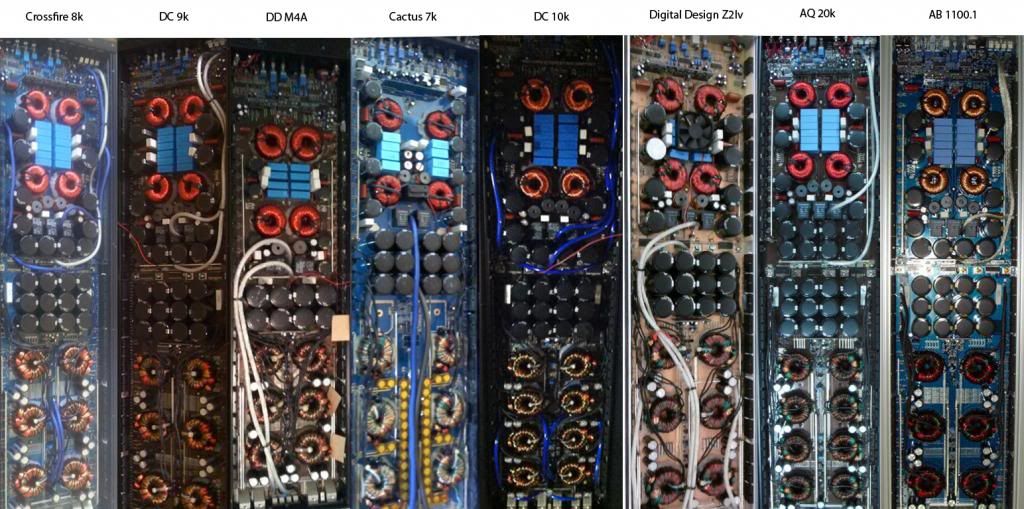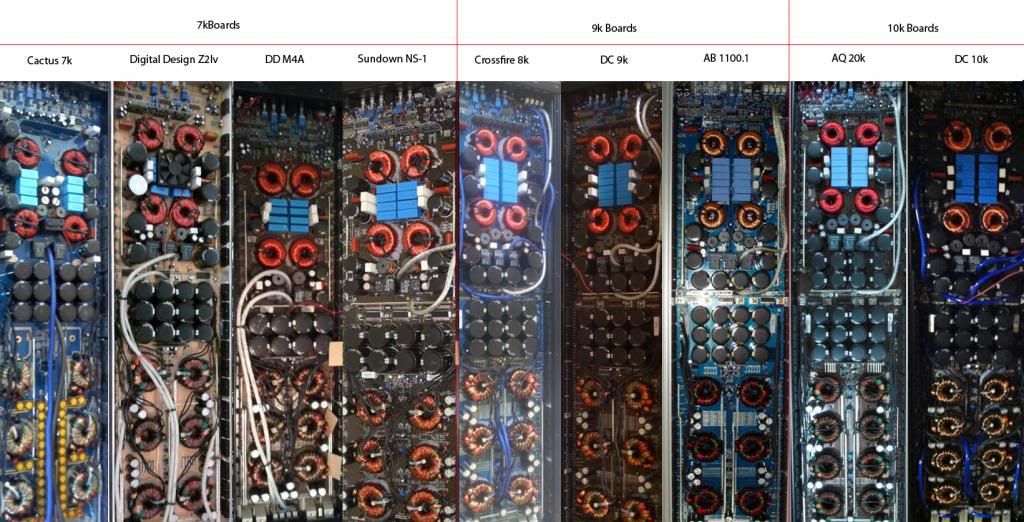 __________________
"That's the problem with your generation, you sit around in your vintage t-shirts, with your participation medals and you never actually do anything"