so i had previously had a 4-l5 12 setup in a sealed spare tire box, it was incredibly loud for the power i had going to it (1500) but i got rid of it. this was it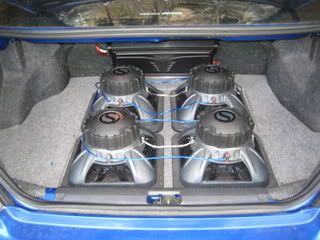 now im thinking i want to do something like that again, but now i have more power (sundown 3500) but im looking for subs that wont break my bank.
looking for high sensitivity
small airspace (whole enclosure is about 3-3.5 cubes)
will take the power (dont really care if its 1 ohm or .5)
and will work for a wide range of music.
but also cheap.
any ideas?