I've done a few boxes with pvc ports and they came out great without any port noise but I also countersunk the port and flared the wood 3/4" to help that lil bit with air flow. It also looked 10x better. Here are some pics.
This box was 10ft net volume with four 6" ports tuned to 32hz. With a pair of Fi Bl 18s powered by a Sundown saz-3000d @ 0.5ohm it hit 151.7db in my Expo. It sounded great on music and really pounded the lows with absolutely zero port noise.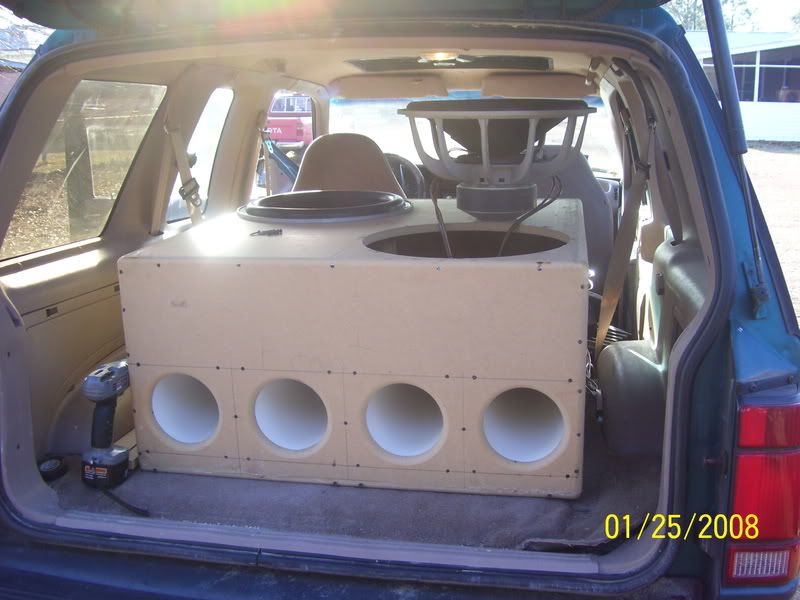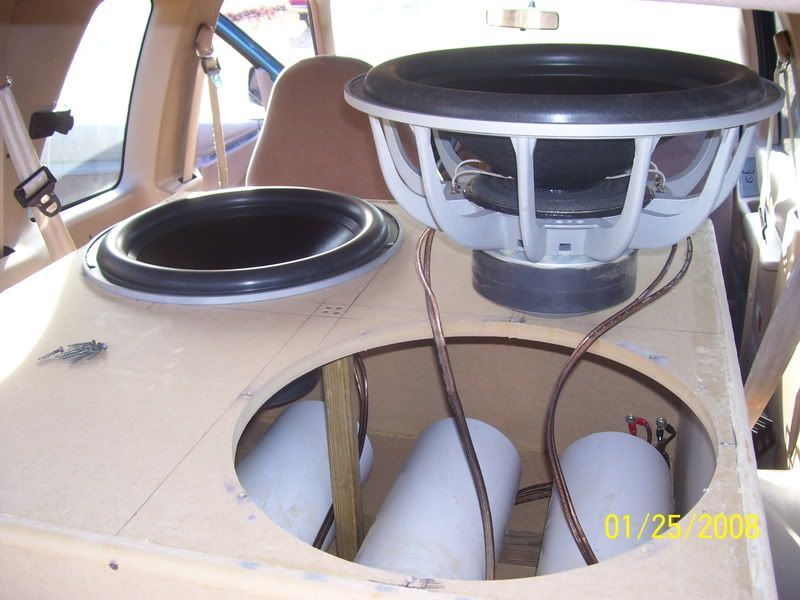 This box was 15ft net volume w/ six 6" ports tuned to 32hz. It was built for my Yukon. With three Fi Bl 18s powered by only a pair of Sundown saz-1500s it hit 148.8s. That setup sucked for #s but it played chopped & screwed music excellently. I swapped in three Fi Btl 18s powered by three Sundown saz-3000s & it burped 152s and easily BassRaced the 149.9 class while still playing any kind of music extremely well without any port noise.