Well...I'm going to start getting my system upgraded. All of my existing stuff is listed in my signature.
Some things to note:
Car: 94 Buick LeSabre...
Usuable Trunk space: 21 deep x 16 1/2 high x 37 wide (that is taking into account leaving about 4-5 inches from the very back).
My back seats don't let down and I don't have a center armrest that will let down..
As far as competitions go...I know there are some that won't allow the rear deck to be cut...I already have a small port in it and can seal that off in order to be able to not be disqualified for anything...
So...Let's say I have a budget of $1000....What would you do?
I know electrical needs updating....
Subs are worn out...but still play..5 years later!
Front stage, can use some upgrading but I'm more interested in a louder system but yet have good sound quality because this is a daily driver....
Suggestions?? Amp(s), subs, box, box design, electrical....
Here is a picture of my existing box: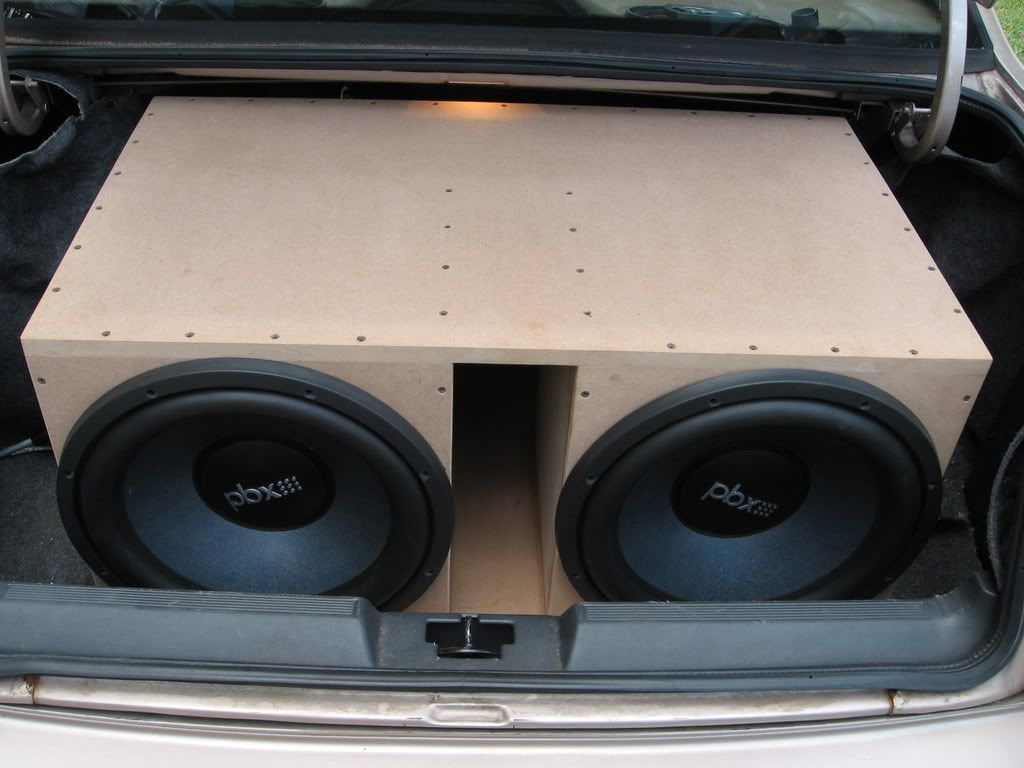 This is a picture of my rear deck..You'll see the small port in the middle (It's not attached to a box)
__________________

2000 Buick Park Avenue
Kenwood HU
Beyma & PRV Audio Mids/Highs
2 DD M4's & Cadence ZRS amps for mids & highs
4 Sundown X 10's
Mechman Alternator/XS Power Batts

To view links or images in signatures your post count must be 0 or greater. You currently have 0 posts.